Regardless of your business type, what you sell, the industry, or the size of your company, there is one thing that will always remain the same – the importance of a killer digital marketing strategy. This is one of the most difficult markets to gain a foot in, but it is also the most important. You cannot rely on foot traffic and word of mouth alone. The world is too big, and the risk of not being online is too great. As soon as your business is online – which is a requirement in this day and age – it needs an accompanying digital marketing strategy to go along with it.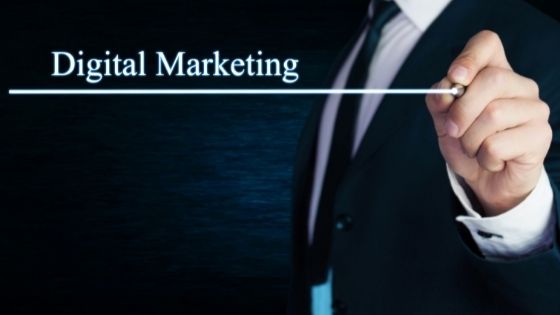 To help you create a killer digital marketing strategy, you will need a few components and know what to look for when it comes to outsourcing.
1. Know Your Brand
The first step is to know your brand. This means having a very clear, unique selling point, an easy to read, easy to spell, and easy to understand name, logo, and so on. You need to know what your business is and why it should stand out. Another way to think of this is to have a clear business model and niche.
2. Have a Clear Brand Identity and Voice
Part of knowing your brand is having a clear brand identity and brand voice. Whenever customers or newcomers interact with your brand, it should feel unified. If it feels like they are looking at two different companies with the same name, you have failed. Ensure you have a unified feel to your business, on top of a clear selling point and identity. Only then are you ready to get started with your marketing campaign.
3. Collect Ideas
Always keep an eye out for what competitors are doing. If they have a great marketing idea, make a note of it. If they have an excellent new revenue stream, consider it for your own business. Being inspired by your competitors and by trends can help keep your business and marketing strategies relevant to your modern audience.
4. Hire a Marketing Agency
You don't have to do it all on your own. Having a clear brand identity and ideas to get started with a marketing campaign is an excellent place to start. From there, take your notes and your ideas, but most importantly your goals, to an advertising agency that can handle multiple campaigns using traditional marketing, digital marketing, and innovative marketing methods to reach your customers wherever they are.
5. Don't Forget Organic Marketing
Just because an advertising agency is taking the lead on your marketing strategy does not mean that you are free from all other responsibilities. Organic marketing matters and that is what you should focus on. Answer and respond to comments and other engagements to your brand online. Share user-generated content and be present online so that customers feel like you are there, you care, and you are there for them.
If you want to propel your business, a digital marketing campaign is a must. Follow the advice in this guide for the best results.