The NDIS (or The National Disability Insurance Scheme) is a life-changing scheme that makes it easier for people living with disability to receive support. The NDIS has been in place since 2017, giving more control to those living with disabilities over their own care and support. But while the NDIS is excellent, some due diligence requirements are still present to help you ensure you are fully benefitting from the program. Disability support services are very crucial for developing nations so that differently abled people can also develop their skills and contribute in the growth of nation. At the same time it increases the quality human life which is a right of every individual by law of nature.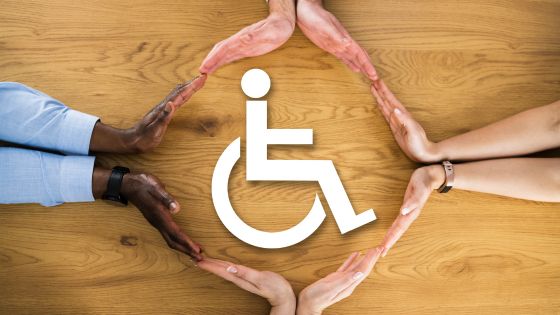 One of the fundamental aspects of NDIS support is finances, specifically, how to manage your funds. So in this blog post, we will provide some NDIS support tips on how to track them (without getting lost in paperwork).
Know what you can and can't get support for
You might think the NDIS is all about support and services, but it can also fund equipment, travel and accommodation.
Your NDIS plan eligibility may cover the following:
Supports and services, for example, speech therapy, occupational therapy or mental health care (provided by qualified professionals).
Equipment such as hearing aids or wheelchairs so that you can move around safely at home or out in the community.
Travel expenses like taxis or public transport costs when travelling away from home for medical appointments or certain social activities (such as attending school).
Understand your NDIS plans.
Now that you know what the NDIS can do for you, it's time to set up your plans. You also need to understand how to use the system to keep track of all your supports and costs in one place, making budgeting much easier down the road!
If any aspects of this process seem unclear or confusing, don't hesitate to ask your case manager or care provider for help understanding more about how things work under the NDIS system (and remember: they're always there if/when questions arise).
Keep track of your support and costs in one place.
Keep track of your support and costs in one place. It's essential to keep track of the help you are getting from the NDIS, but it's also important to keep track of the costs associated with that support. You may qualify for a rebate on some or all of the costs of your chosen supports.
This process should be easy enough if you use an online budgeting tool like Excel or Google Sheets. However, suppose spreadsheets aren't your thing. In that case, plenty of other options, such as NDIS Budget Calculator, My Spending Planner or the Blizit App, are just as effective in allowing you to manage your incoming and outgoing finances. In addition, most are easy to use.
Selecting a resource that helps you keep copies of your invoices and receipts is also a good idea.
Review your budgets regularly.
Part of keeping track of your NDIS budget entails ensuring that your established processes remain practical and helpful to your needs. Therefore, carefully monitoring the tools you use throughout is crucial.
If you find using a particular app or program challenging, you can try another option. This flexibility allows you to find the best fit while easing the budgetary process. In addition, consider establishing a specific day and time (it can be weekly or fortnightly) to review your NDIS finances. Doing so will help you keep better and more accurate track of your support and budget.
Conclusion
The NDIS proved a significant change for Australia and can be challenging to understand. But budgeting and tracking your NDIS supports can help you more easily navigate the system and maximise what is available based on your needs and goals. You'll also be able to plan ahead and ensure your plans are in place before they're needed!