It is undoubtedly true that a picture is worth a thousand words. People get attracted to a picture rather than long content. Today everyone is running out of time therefore they used to see pictures on the website rather than reading long contents. Some people keenly read the contents but this is the rare case. Most people go through the photos on the website and get the idea of the product.
Image search has brought an immense level of ease and comfort in the lives of photographers, travelers, and bloggers. They tend to add similar but unique pictures in their content. They find relevant pictures by just one click to do their work immediately. Pictures enhance the value of content therefore content makers are likely to add pictures on their website.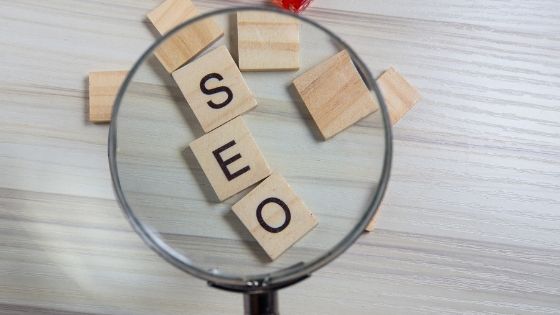 Picture Optimization for SEO
Search by picture Google is the most popular and most used search engine for lots of people. It is one such engine that is used worldwide. We are going to discuss tips for optimization of photos for SEO so that you can fix your pictures on your website. For choosing the right pictures, you can visit www.image-search.org.
Let us have a look at what are important tips for the optimization of photos for SEO through image search.
1. Select an appropriate picture
One of the major tips for the optimization of photos is that you need to select an accurate picture. You need to choose a relevant picture from the image search that you want to add to your content. You need to use that picture that has no copyright restrictions. In this way, you can use the picture on a safe side.
2. Compress the size of the image
Photos take a long time to load when they are uploaded of large size. People who visit such websites wait for some minute to see the photo. Image search can help you to resize your picture in small size but with high quality. The quality of the graphics cannot be affected in any way if you use find picture engine for your photos.
3. Save with descriptive file names
It is very important to concern that you have to save your file and give it an informative and descriptive name. It is very convenient in this way if you want to add your photo on Google search. People can easily find your picture if you give a comprehensive and detailed name to your photo.
4. Choose the right file format
There are three file formats that you need to choose while searching your image through an image search engine. Those three types are JPEG, GIF, and PNG among which you have to choose. JPEG is the most renowned and applicable file format for photos. It is supportive at every site and it can reduce the size of the file.
5. Have proper Alt text
The link to your graphical content plays an important role in the optimization of photos for SEO. Using an image search, you have to be very careful to make the alt text of your graphics. This text gives quick access to your images therefore it needs to be appropriate.
6. Social media for optimization
Social media is the best way for the optimization of your photos. The best way is to add links to social media on your website along with your images. In this way, people are likely to share their pictures on different social media platforms.
7. Small thumbnails
The content makers' priority is to grab the attention of people towards their website. For this purpose, you have to upload creative and appealing pictures in your content with the help of an image search. The important thing is to decrease the time of loading the photo. You need to have small thumbnails as well.
8. Sitemaps of your image
You can also upload your photos on google by giving the site map at the side of your photos. These sitemaps give full and detailed information about your picture. If you have a site map of your website then you need to add that site along with the photo to increase SEO.
9. Avoid third party hosts
You need to use an image search to find a unique picture and upload it to google. You do not have to rely on the third party for the optimization of images for SEO. This is so because third-party hosts can delete your photos when there will be high traffic on the website.
10. Consult guidelines
Multiple guidelines google provides you for the optimization of your photos. You need to consult those guidelines where necessary because you can never afford to upload the wrong pictures. This can affect the optimization of your photos to a larger extent.
In the End
We have discussed 10 tips for the optimization of your photos by the image search engine. You need to adopt these tips so that you can achieve a great level of optimization. These tips can help you to optimize images on various platforms.