Buying insurance sure is a daunting task for anyone who doesn't have the slightest knowledge about it. There are many definitions, coverages, conditions, policies, exclusions, and options you should learn about, and it seems easy to miss something important.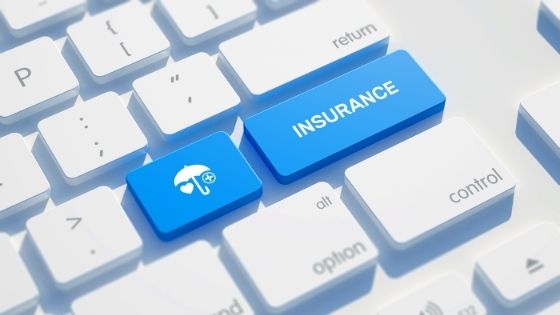 But having insurance is essential as it saves you from the financial hardships you may encounter in the future and helps you quickly get back on track. Learning about it might be challenging, but finding the right company will help you through the process and aid you in making important decisions about your policy. So, here are some tips you can use when finding an insurance agency in Lexington.
Do Your Research
Knowing which insurance company you want to work with is one thing, but learning about them is another. Even if you've set your eyes on a certain agency, it's crucial to investigate more about their organization. The internet is your friend and you can use it to do a background research.
Visit their website and review their product descriptions and how long they've been in business. Also important is knowing about the firm's history, reputation, and company values. Look for reviews given by their clients as well, because it will give you an insight on how they do their work and influence your purchasing decision.
Another thing you need to know about your prospective agent is their financial strength. Make sure the company meets your state's surplus and capital requirements. Choosing an organization that is financially sound for years can handle unexpected expenses such as liquidity risks and weather through economic fluctuations.
Look for Licenses
Not all insurance firms are licensed to operate in every US state. So, it is crucial to check if your prospective insurance agent is licensed by the state in which they issue policies. If they're not, their actions can put you at risk.
Visit the website of the state's insurance department to find out which companies are properly licensed. You can also verify the status of the firm's license using an online lookup tool provided by the National Association of Insurance Commissioners (NAIC).
You should also see if an agent has the license to sell you their product. This will determine if they are qualified to be in charge of reducing the effect of a financial hardship. To check for the agent's license, visit the website of the Department of Insurance of Kentucky and find their name using their agent or license search.
Check Rates
The cost of policies may vary from one insurance provider to another. This is why it pays a lot to have a number of companies you should choose from. Remember there are different factors that can affect your premium. These include the base rate, scope of coverage, limits provided, and discounts.
Get a quote from at least three companies and compare them from one another. Make sure the policy provides you with adequate coverage as well. To know if the companies are offering a fair price, check with the state's Department Insurance. They may have a guide that shows how much insurers charge for different policies.
You should also ask if the insurance firms on your list offer discounts. One way to make sure that you're getting the best deal is to see if there's an available discount. There might be offers that you may not have seen on their website. If you found one, see if you can meet the requirements to qualify for it. Taking advantage of discounts can help you a lot since you will not have to pay for more than you have to.
Start Protecting Your Life and Your Assets
Getting insurance as soon as you can is a wise decision that will provide you with great benefits. With this, you can protect yourself and your loved ones from the financial burden you may experience along the way.
Purchasing a policy has been made easy with the help of insurance companies. Finding the right firm will not only provide you with great services or discounts, but also help you understand different policies and processes. Start protecting yourself and your assets by looking for a reliable insurance agency in Lexington today.