In your hectic daily routines, you want to have a massage session. But visiting a massage therapist or a massage clinic is not an easier task because it's tough to maintain your routine work along with extra activities.
So, massage chairs are great inventions for the people who want to have a massage session once a week or twice a week. These inventions make it possible for the tired people to avoid a massage therapist and get the head to toe massage in the comfort zone of their own home.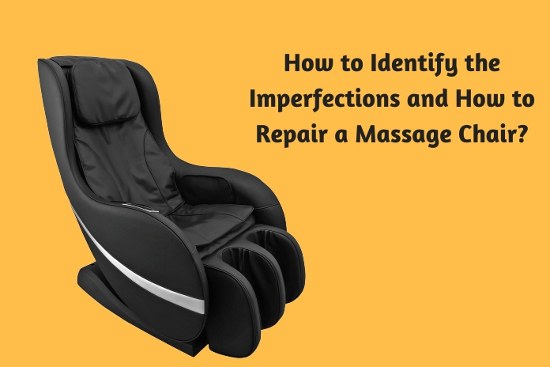 There is a wide array of chairs range from full-body massage to pinpointing specified areas. There are many brands to choose from.
Before selecting any best performing massage chair brand, read the best massage reviews on top-rated home products. The available reading material about different massage chairs will help you a lot.
One of the plus points of the massage chairs that you will get your favorite one along with the easy repair instructions. These instructions mainly come with many to help you to keep your massage chair in perfect working order and a maintained condition for complete relaxation.
Following are the easier steps for identifying the need for repairing your massage chair
Step-1
For checking any rooms for repairing your massage chair, firstly, you need to check the power and remote cords in case of any inappropriate functioning. You need to make sure that everything is connected to its proper place.
Its cords are not frayed or damaged from anywhere.
Step-2
Secondly, you need to check your outlet or the power source where you have plugged in your chair.
If your massage chair is not working well or not getting powered on then check the outlet by plugging in something else. Besides this strategy, you will another option of plugging your chair into another outlet to see if you regain power in your chair or not.
Following are the massage chair repairing strategies
If your massage chair is not getting powered on
You will have to check the power switch and power cord of your massage chair for any kind of damage or improper installation. Must make sure that the power outlet is offering enough power for the chair to work properly.
You could check the power by connecting any other appliance such as the radio to see if it is working or not. If you have a propelled fuse, you must turn off the power and replace the fuse with a new similar one.
For this purpose, you will have to use a screwdriver. In the case of having a damaged cord, you may need to get it repaired as soon as possible.
Check to see if all the parts are properly connected then you can move on another step for identifying the issue and its refinement.
Heat Controls are not functional
Switch on your massage chair and take notice of its all heating modes
Make sure that you are getting the correct level of warmth on all sides of your backrest and in all the rest of body areas
If you find it improper, here you need to contact your massage chair dealer for replacement
For minor imperfections, you have a choice of following the repairing instruction but in case of serious problems, the given repairing instructions are not enough to have. At that time, you should be facilitated with purchasing the policy or returning offers.