In the 21st century, illustration and fashion coexist in such beautiful harmony with each other the two are interdependent in more ways than anybody can imagine. Every fashion designer illustrates their ideas and concepts in their sketchbook, whereas an illustrator looks for inspiration for their quirky illustration pieces from the world of fashion. This led to the birth of a fashion illustrator, an individual who combines both fashion and illustration beyond the realm of clothing.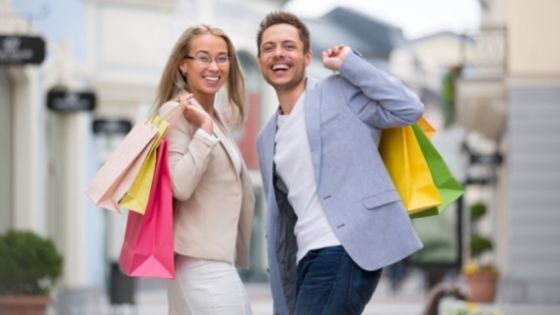 Some amazing fashion brands have so beautifully combined the two concepts and come up with great items of clothing and some other products, which will be discussed in detail in this article, allowing readers to understand how these items can add value to their day.
Illustrated items that add value and happiness to many lives:
A fashion illustrator today has a calling not only for clothing but also for making people's lives in their homes more beautiful and joyous. Many illustrators have come up with product ideas that every individual can purchase to add value to their home via home décor or personal life with prints and journals.
Following are a few items that have added value in life and continue to do every day:
● Totes, scarfs, and other accessories: Fashion illustrators have an exciting job of designing tote bags, art pouches, or even scarves that an individual can purchase. These pouches are not only chic and fun but also very useful, as they can be carried around, and the person carrying them receives many compliments one after the other for their impeccable fashion sense.
A piece of clothing does not always have to make a fashion statement. An illustrator makes it possible for people to have their sense of style simply by owning an illustrated piece of accessories.
● Homeware: The next best thing fashion illustrators have designed is homeware that includes everything from a scented candle to everyday use coffee cups, from bed linen to pillow covers. The whole look of a home can change overnight by just a few additions that bring out the fashion vibe either in the living room or in the bedroom, depending on the buyer's interest.
Imagine having a plain sofa with boring old cushion covers that have served its time, and now it's time for a change. This is where illustrated cushion covers can be introduced to give the room a fresh look.
● Stationery and coffee table books: Another great way to have a tiny fashion-inspired nook at home is to purchase illustrated books that double as fantastic coffee table books. These books mostly have stunning illustrations to flip through, while other illustrated books also make nice storybooks for children.
Apart from that, other stationery items have great illustrations, such as a journal or some postcards. These postcards can either be put up on a string and hung on the wall or sent across to friends and family.
● Illustration prints: Illustrated prints are a bomb choice instead of a custom painting, especially for people on a budget, as illustrated prints are affordable and come in great quality and variants to choose from. They can be put up on the walls of either the bedroom, the living room, or even the study. It certainly adds charm to a plain white wall, giving it character and style.