Getting a BBA degree in 2021 – the highlights
With a BBA degree, a world of opportunities will open up for you in the job market. It serves as a golden ticket to the corporate world from where there is no looking back. After completing the degree, you will be a highly skilled professional, able to adapt to the different professional needs of the corporate world.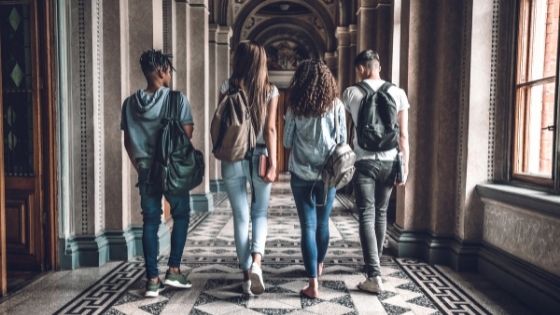 BBA is a three year undergraduate course that equips students with much-needed managerial skills and strategies that are vital to all business organizations. As a result, BBA graduates are always on the radar of corporate recruiters. Many colleges even offer specializations, which lets you start in the domain of your choice straightaway.
Goes without saying that BBA degrees are highly sought after. Moreover, students who complete their BBA degrees from top colleges retain an obvious edge when it comes to growth in a corporate career. The choice of the institute is vital as your main objective is to excel in a corporate career.
4 Key Attributes of top BBA colleges
1. Industry exposure
The top colleges for BBA in India allow students to be exposed to the corporate world during the course itself. Whether or not an institute has industry exposure is something you should look for first. Many colleges have trade bodies, professional organizations & recruitment partners on board to facilitate this.
Talks by industry veterans and experts are the cornerstones of this process. On the other hand, companies also have trusted partnerships with institutes. They allow regular internship opportunities at top companies during the course itself.
Students get to experience the corporate world first hand which not only enriches the learning experience but also significantly boosts their employability.
Top colleges for BBA with industry exposure
G.D. Goenka University, Gurgaon
Christ University, Bengaluru
Amity University
2. Possibilities of employment
Great institutes are known for their excellent placement records over the years. Colleges with good industry exposure automatically score quite high in this regard. Some colleges, such as Sunstone Eduversity, have 200 recruiters on board, and placement is guaranteed for all students.
Companies develop trusted relationships with institutes over years of experience in hiring from there. Colleges that are trusted by employers score high in this metric and should stay high up on the order of preference of BBA aspirants.
Top colleges for BBA with excellent placement records
Sunstone Eduversity
Symbiosis International University. Pune
Christ University, Bangalore
Lovely Professional University, Jalandhar
3. Global Experience
The fact that most business organizations work in a global context automatically makes the global experience a valuable asset for any professional. Many MBA courses today incorporate a study abroad program so that students can be prepared for the challenge of adapting to global markets.
For instance, G.D. Goenka University has partnerships with several European and American universities. Being a global institute, G. D. Goenka University also has international students on board.
The experience is highly valuable and students get to interact and learn among peers who would become top global professionals in the future.
Top colleges for BBA with a global experience
Chandigarh University, Punjab
KIIT University, Bhubaneswar
G.D. Goenka University, Gurgaon
Global Exposure BBA, Sunstone Eduversity
4. Return on Investment
BBA courses can be expensive, and as an aspirant, you need to make sure that you get the best returns. With good placement opportunities, you can earn the money you spend on the course in a relatively short time. Otherwise, the financial burden can be difficult to handle, and it can spoil the professional experience.
Sunstone Eduversity optimizes the Return on Investment factor in the pay after placement policy. After paying an initial amount during admission, students can pay the rest of the fee in installments only after securing a job. It makes students financially independent, and as a result, the learning experience also becomes wholesome.
Top colleges for BBA with great Return on Investment
Sunstone Eduversity
St. Xavier's College, Kolkata
Alliance University, Bangalore
Prestige Institute of Management and Research, Indore
Conclusion
To sum it up, good colleges usually score high on all of the above-mentioned attributes. G.D Goenka University, for instance, has an excellent score on all of them. It must be noted that getting into a good college can be quite competitive and you need to be prepared to face the competition.
It goes without saying that instead of depending on word of mouth notions of reputation, a rational choice with a clear eye on the factors determining success is the way forward. Make sure to carefully consider all aspects of education and professional life while choosing a BBA college for yourself.