If you have any active health insurance policy and are not quite happy with the services provided by the insurer, you can choose to port your policy to a better insurer. As insurance companies try their best to increase their customer base, they may fail to serve their existing customers the way they promised.
Ideally, it is best to choose a Health insurance based on the features offered, client servicing, and ease of claim settlement. If you feel that your current insurer is not offering the insurance policy that is a right fit for you, then it is time to consider porting your policy. There may be multiple reasons to change your insurance company but you should weigh the pros and cons before you do so.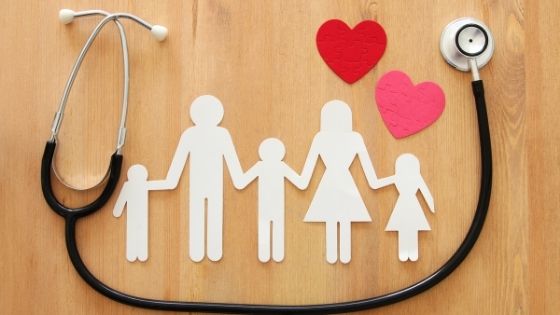 To prevent insurers from taking their customers for granted, IRDA rolled out the insurance portability facility to safeguard peoples' interests.
Also read: How to Choose the Best Health Insurance For Yourself?
What is Health Insurance Portability?
Just like people port their telecom network to a better telecom operator for better service, IRDA allows people to transfer their insurance policy to a better insurer for various reasons. Health insurance portability is nothing more than the process of switching an existing policy from an insurer to a better insurance provider. You can choose to port your policy because of any of the following reasons:
Poor service
Lack in transparency
Unjustified hike in premium
Slow or tedious claim settlement process
Late reimbursements
Inadequate cover for specific health issues
Besides these, you can also port to a different insurer if you find a better plan at a reasonable premium. If you're considering porting to a new insurance provider, assess the pros and cons of health insurance portability before taking the final decision. It will ensure you're making an informed decision, and you get maximum benefits from it.
Pros of Health Insurance Portability
People opting for health insurance portability will be entitled to the following benefits:
Also read: How Can I Choose the Best Health Insurance Plan & Why Is It Important?
● Option to Customize Policy
While switching to a new insurance company, you can customize your insurance policy according to your current health condition and needs. Customization can include increasing the sum insured, adding or removing specific riders, adding new nominees, etc. While you can place a request to increase the sum insured coverage, the decision to approve or reject will ultimately remain with the insurer.
● Existing Plan Benefits Remain Intact
One of the prime benefits of porting is getting to switch to a new insurance provider without having to forgo the accrued benefits earned on the existing health policy. For example, if you didn't lapse any renewal payment and didn't file any claim application during the policy period, you can carry the benefit of the No Claim Bonus (NCB) while making a switch. The same goes for the waiting period benefits and other accumulated benefits.
● Better coverage at the same premium
The insurer decides the premium amount based on certain factors, so you can expect to have a slight increase or decrease in the premium amount, depending on the coverage you've opted for. But in most of the cases, people end up with a competitive premium that they feel is reasonable for the coverage being offered.
● Waiting Period is Not Affected
If you have completed the waiting period for a specific illness or pre-existing conditions with your current insurer, you won't have to complete it again after switching to a new insurer. But if you add new riders while porting the policy, like maternity cover rider, you will have to complete its waiting period before you can take its benefit.
Also read: Guide On How to Report Insurance Fraud
● Better Service & Claim Settlement
When transferring an existing policy to a new insurer, you can expect to receive better service than what you were getting earlier. It is because people usually make the porting request after conducting thorough research on other insurance companies. So if you finalized switching to a new insurance company based on its excellent service and faster claims settlement reviews, you have nothing to worry about.
Now that you're aware of the pros of health insurance portability, take a look at its cons.
Cons of Health Insurance Portability
People willing to port their existing policy should be aware of the following:
● Time Taken for Portability
Policyholders can only port their health insurance policy during its renewal period. So even if you are facing problems with the current insurer's service quality or claim settlement, you cannot make a switch midway. Also, you have to inform your insurer at least 45-days before the policy renewal date about your porting decision, so everything gets done on time.
Also read: 9 Reasons Why You Need to Buy a Life Insurance Policy in 2021
● Limited Options Available
Policyholders can only port to a similar type of policy and not an entirely different one. Also, when you decide to port, you can switch to a similar type of insurance company. For example, if you have purchased a health insurance policy from a life insurance company, you cannot switch to a general insurance company while porting.
● Additional Features comes with Higher Premium
Porting doesn't guarantee lower premiums. If you decide to increase your policy coverage while porting, it will be subjected to an increased cost.
If you want to switch your existing policy to a better insurer, after knowing the pros and cons, be sure to fill the portability form with correct details, else the new insurer may reject your application.
Also read: Factors to Consider when Buying Life Insurance