As time passes, the entire Indian economy has undergone a massive transformation. Health and life insurance has been no exception. The skyrocketing cost of medical treatment and the changing lifestyle of people has contributed to a dramatic rise in the number of health insurance customers in the country.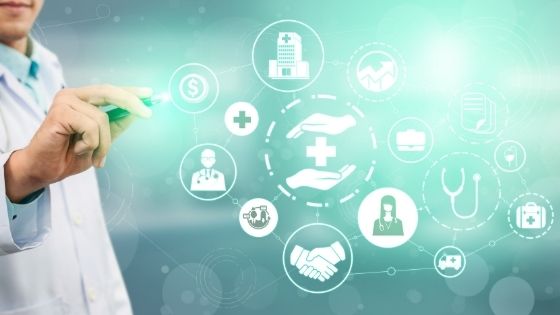 Whether it be a child, adult, or old person, nobody can predict their future and make guesses about its existence. Health is a very crucial topic in everyone's life and it cannot be neglected in any way. That's why many people are becoming more health-conscious than before and hence, they are adopting healthy choices. It can help in a great way, but still, life cannot be predicted & hence you need to make the right decisions for your future.
Medical expenses have increased tremendously, and to get rid of them you can always buy a health insurance policy. There are many health insurance companies in Mumbai which offer a great service. Not everyone can afford to pay such huge costs for getting themselves treated. Therefore, you should consider buying one.
Tips to choose the right health insurance!
1. Make early purchase: No matter what age you are, investing in health insurance early on is smart. Advantages to buying health insurance in your early years include: There are three benefits to being young. The first is that you have a low premium amount. The second is that you have a shorter waiting period when your health is at its best. Finally, you have low rejection chances.
2. Investing is crucial even if you have other insurances: If you have a group health insurance plan or corporate health insurance, many people feel that they do not need to get individual health insurance. Don't make the same mistake. Do not be afraid of purchasing an additional health insurance policy, even if your employer provides one. By so doing, your family and you will always be covered no matter what happens with your job.
3. Choose the best coverage: Before seeking health insurance coverage, you should assess your specific medical needs. When examining your options, find one that offers a wide array of benefits and covers a wide range of medical concerns. Consider your chosen plan benefits versus the needs of every family member to choose the right alternative.
4. Check affordability: Remember to always give preference to the plan's benefits over the price of the policy. When choosing a health insurance plan, it is important to consider your medical requirements plus your budget allowance. Choose a reasonably-priced plan with the best possible benefits. As time goes by, you may be able to increase coverage, add family members, depending on how your circumstances change.
5. Be specific about policy type: A single policy is sufficient for individuals without family responsibilities. However, for those with a family, families floaters with maximum benefits ensure that each member is protected regardless of medical emergencies. Do not hesitate to purchase a top-up or super-top-up health insurance if you do not feel that your existing health insurance plan is sufficient to cover all your expenses.
6. Lifelong renewal should be available: If you are looking to stay covered for years to come, then you should consider a health insurance plan with a lifetime renewal option. With healthcare inflation in mind, it is better to opt for a plan with lifetime renewal.
7. Look for claim settlement ratio: The claim settlement ratio of a health insurance company is an indicator of its ability to settle claims. Choose an insurer with a high CSR, so that you've got no concerns about your claim being rejected. Furthermore, be sure to check whether the insurer offers a cashless claim settlement option or a reimbursement facility. To avoid paying huge bills at the time of an emergency, the cashless claim option is a wise choice.
8. Exclusions should be seen: The exclusions of each health insurance policy must be read carefully so that you know which illnesses and conditions the policy does not cover. Being aware of exclusions can help you avoid regrets or disappointment in the future if you find yourself disappointed with the coverage.
9. Discounts: Aside from providing numerous benefits to its insured, health insurance offers discounts as well, which are very important parts of the entire package. Aside from the no claim bonus, discounts available under different health insurance plans you might consider include discounts available if you take out a two-year plan, cover two or more family members, and follow a healthy lifestyle.
When you make your final decision, remember to give your health insurance company every piece of information. Choose from the best insurance companies, and one of them is Care Health Insurance which gives you the best health insurance policy among all the other health insurance companies in the market.