India is the epitome of beauty and colors. From unique culture to places with a global style, India is full of surprises. It's about how you plan to invest your time. Here is a list to help you decide the ten best places to visit in India.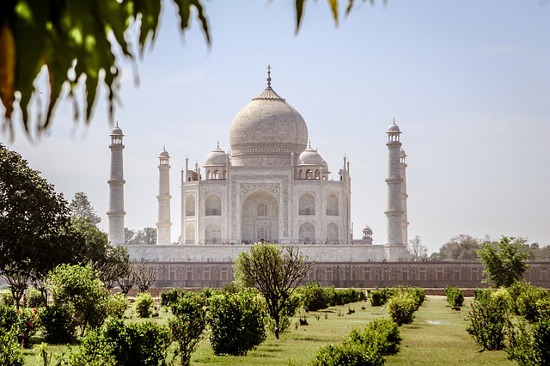 1. Srinagar: Srinagar, popularly known as "Paradise on Earth" and "Venice of the East", is situated in the beautiful valley of Kashmir. The city is renowned for its beautiful lakes, houseboats and numerous Mughal gardens. So, if you are planning trips to India, do not miss this charismatic destination to visit. You can try your hands on popular Kashmiri Cuisine, buy some famous handicrafts, silver jewelry, stay at traditional houseboat, enjoy a Shikara ride on Dal Lake, explore the heritage by going around the museums and art centers.
2. Delhi: The national capital has maintained its significance throughout the times of Mughal, Tughluq, Mauryan, and the British. This hot destination is able to move away from customers flooded with its incomparable structure. In the historic red walls of the Red Fort, in the beloved shopaholic Sarojini, you'll meet a thousand different colors of Delhi.
3. Leh-Ladakh: With a host of the most amazing treks in the entire world, Leh-Ladakh is an adventure destination for tourists. This travel destination is famous for its unique culture, serene monasteries, incredible nature, and hospitality.
4. Goa: Among the endless things you want to do during your Tours to India, Goa would be able to suffice most of them. This traveling location is full of breathtaking beaches, unique churches, attractions and endless nightlife.
5. Agra: Agra is known primarily for its temples, temples, temples and mausoleums, but behind these architectural wonders are traditional shopping centers. Agra is one of the most visited cities in India and is now home to the acclaimed masterpiece of the planet's heritage – Taj Mahal.
6. Kerala: Kerala, known as "God's own country," is one of the very popular tourist destinations for both locals and tourists around the world. Kerala offers calm coasts, Ayurveda hotels and a spa. Besides its famous backwaters, houseboats and temple festivals, Kerala is also home to Thekkady, a tiger preserve that allows you to enjoy flora and fauna.
7. Andaman and Nicobar Islands: This location is made up of several small islands, each of which is famous for beaches and water sports. Andaman and Nicobar Islands offer something that you can experience in beautiful beaches, luxury resorts, delightful fish, water sports, campfire safaris, walks on the sea, endless entertainment and great culture.
8. Mount Abu: It is really the only mountain station in Rajasthan that provides residents and foreign tourists with relief from the heat of the area. In addition to cool weather and charming temples, Mount Abu provides nature lovers and adventurers with a variety of alternative ways to go hiking and climbing.
9. Jaipur: Known for its cultural heritage and palaces, Jaipur is an important tourist destination for foreigners. The capital city of Rajasthan, Jaipur offers a perfect mix of ancient history and culture.
10. Dalhousie: A high-altitude town spread across five hills near the Dhauladhar mountain range in the north Indian state of Himachal Pradesh, it is home to colonial-era buildings which date back to the rule of the British Raj in the 1800s. Meadows with flowers, pine-filled valleys, smooth rivers and misty mountains make you feel like you are on a vacation to Narnia.