Mahabaleshwar was once considered to be the erstwhile British Raj's summer capital in India. It is set amidst the Sayahadri hills and boasts of having lush evergreen forest. This beautiful hill station is located in Maharashtra state and is part of Satara District. It has lots of to offer to tourists of all types and ages. Besides being a summer destination, there are numerous activities that you can engage in with your family. This town is located from Pune at a distance of about 120 kilometres and from Mumbai by around 280 kilometres. You can visit it at any time of the year. Hiring an accommodation at le meridien mahabaleshwar will help impress your family and allow them to stay in luxury throughout the trip.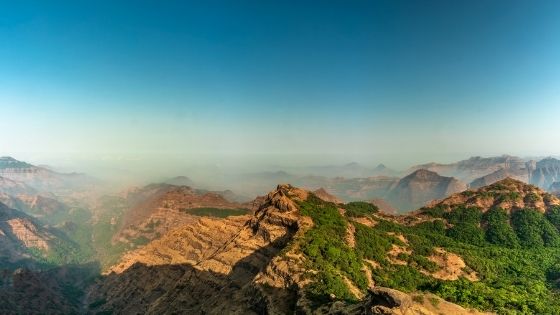 Best time to make a trip to Mahabaleshwar
This small town enjoys a pleasant climate all round the year.
Summer: This town experiences summer season between March and June months. Although temperatures rise during this period, this hill station remains cool inviting local and foreign tourists alike. Temperature remains around 15 to 35 degrees Celsius, thus making it the perfect season to travel with your family.
Monsoon: It occurs between June & September. There is experienced heavy to average rainfall in this season. The entire place appears lush green and gorgeous. Visiting during this time will only mean having to stay indoors most of the time and enjoy restricted external activities. However, being an off-season, you can get good offers and deals on hotels, cabs, etc.
Autumn: This period is between October & November. The sky during this time is clear, thus making the hill station to be the perfect place to enjoy sightseeing and indulge in outdoor activities.
Winter: This period is between December & February. Temperatures tend to dip sharply during this season and ranges around 10 to 32 degrees Celsius. It is indeed the perfect season to make group tours and enjoy various types of activities and outings. It also makes a great place to enjoy your honeymoon with your newlywed spouse.
How to reach Mahabaleshwar?
This hill station lacks a railway station. If you want to take a train, then you have to alight at Wathar, the nearest railway station that is around 60 kilometres away. You may get a train to Satara Station. Then book a taxi or bus to reach the town.
There is also airport in this town. The nearest airport is at Pune and is located about 120 kilometres away. You can book a bus or cab to reach this town from the airport.
If you take the road route and want to be economical, then you may avail buses that are in plenty between Mumbai & Mahabaleshwar as well as Pune & Mahabaleshwar. Time taken to travel to Mahabaleshwar from Mumbai is approximately 4-5 hours. You may avail Pune or Panvel expressway to Satara from Pune.
Important tourist points to visit in & around Mahabalaeshwar
• Mapro Garden: If you are interested to see a strawberry garden, then this is the place to be. It boasts of having a large strawberry plantation as well as hosts annual strawberry festivals. You can also get to taste food delicacies at the festival prepared from fresh plucked strawberries. You can find a factory set up here that produces fruit squashes, jellies, honey, jams and sweets prepared from real fruit. You can visit the testing counter to try their different tasty products and also get to purchase for yourself and distributing among friends back at home. There is also a nearby boarding school for which the farm has a small food joint to serve tourists and students alike with tasty waffle cones, pizzas and different types of sandwiches. Small kids can also enjoy using outdoor toys to play.
• Venna Lake: This Lake is enclosed by trees on all its sides, thus providing a beautiful landscape. It is also a popular tourist attraction. You can spend your time here, relaxing by the lake or take a boat ride, watching the sun set.
• Lingamala Falls: Located amidst Mother Nature, this waterfall can be termed to be the pride of Mahabaleshwar. It also soothes the eyes and does make an excellent spot to host family and group picnics.
• Elephant's Head Point: There is a particular point in the mountain that appears similar to an elephant's head, thus deriving this name. This amazing scenic marvel provides an amazing view as well as being a popular picnic spot.
• Lord Mahabaleshwar Temple: This temple boasts of having a long rich history dating back to the sixteenth century. Chanda Rao More dynasty had established this magnificent temple which is dedicated to the great Lord Shiva. Located in the old city, it attracts plenty of religious-minded people to take a bath at the sacred pond and to seek blessings from the huge Shivalinga.
• Pratapgad: This fort was known to be of historical importance and was established in 1665 by the great Maratha rulers. Presently, it is in ruins and is built at a strategical point on the hill top. It was also engaged in a war with the mighty Mughals.
• Rajpuri Caves: This is another popularly visited historical site that is located approximately 10 kilometres away from Mahabaleshwar town. Four caves exist here enclosed by kunds. You can find a temple dedicated to Lord Karthikeya amongst them. Another temple is dedicated to Goddess Ghatjal Devi. The remaining caves are considered to be the underground passageway sheltered the Pandavas during their exile.
• Local home-styled food: If you love to taste different types of food at new places, then you should definitely try local Maharashtrian food prepared at homes in Mahabaleshwar. There are a real delicacy using different types of spices and flavours including hotter spices. Non-vegetarians are sure to love the gravies. Vegetarians can get access to flavourful food at the local dhaba (Khanavals). You should try out the wide range of street food available here. The food prepared here is quite spicy similar to that of Pune-Kolhapur cuisine.
The main reason to book le meridien mahabaleshwar is that they offer luxury worth the money.