Welcoming an era of creators-sculptors, Italian fashion house Valentino wowed last week with its ready-to-wear collection for Spring/Summer 2020 at Paris Fashion Week.
Valentino has been always creating a genuine breathtaking moments of fashion week, making it reflect a true vision of modern Italian glamour. Yet, in recent seasons creative designer Pierpaolo Piccioli has brought the label to new heights, combining romanticism with inclusivity to create collections that have made many celebrities tear up at the sheer of beauty of it all.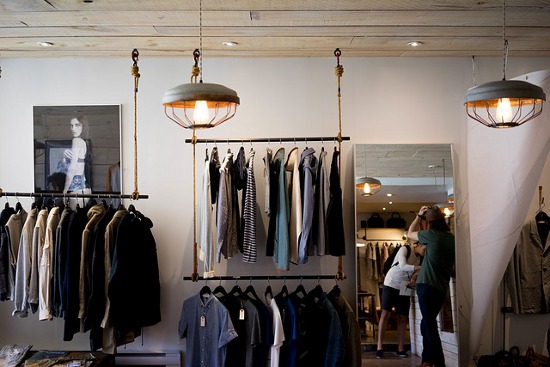 Picciola's work for Valentino is known for his extravagance and dreams, but over the past few seasons his designs have become somewhat more casual.
The Spring/Summer 2020 collection continued to illustrate Piccioli's uniqueness in translating fine details into casual wares while drawing much of his inspirations from the Renaissance, Rousseau, and the Italian summer aesthetic.
This collection delved into the world of this strange home founder who Valentino informed guestsonce that he had swallowed flower seeds, trying to grow into a flower as a small woman.
This was apparent in all of the collection's 20 looks; from a soft jacket with an eye-catching yellow and orange fringe, to a glamorously-proportioned signature shocking pink geometric pant suit.
The collection was undoubtedly vivid, joyful, lifted hearts, and touched on a myriad of occasions.
The systems were perfectly constructed and complex, with the details of surrealism.
Piccioli was inspired by the art technique of Grisaille, a method of creating an image using only variations of one colour. He adopted the method by using monochrome and shades of grey to create elaborate images, believing that omitting colour allows for a greater focus and attention on shape and size.
Piccioli dedicated the entire opening part of Valentino to the Spring / Summer 2020 season, snowy, sending 12 performances of flawless selection. The opening looks transformed everyday essentials into stand out piece, based on wearing a basic white shirt as a peplum design with bell sleeves and a matching pleated skirt, for instance.
"I wanted to work on something timeless, contact the essence of form and quantity – he explained. – So I worked on the snow shirt concept, but I damaged it with a sense of fashion." Piccioli talked about the opening white section.
While inspired by Grisaille method, colour appeared once again on the show after this statement opening, such as vivid oranges and yellows – yet each spoke for themselves and were uncomplicated by layered or clashing shades.
Patterns were presented as a part of Valentino's story – bold fauvist prints indulged in a narrative urgency, only to meld once again into total white.
Picciola's goal in spring is to visualize the extensive fashion silhouettes he has created in his previous, surprisingly well-received collections. He explained how he eliminated all stiffness, imitating lighting dresses, fluffy georgette, giving them beautiful fluidity in delicious, one-off colors: cherry, green, absinthe and plum.
The collection included fantastical gowns designed in delicate lace and organza mingled with tailored pieces that are done in bright neon hues.
The sandals reflected a vacation-like ease mood, and many of them had a thong toe and rope detailing that wrapped around the ankle, while some even had feathers attached to them, and others had Valentino's signature Rockstud detailing, done in monochrome.
The shoes were matched with gowns and tailoring creations either in angelic white, sophisticated black, or a set of bright neons. A set of hot pink gowns confirmed that this is the colour of the season. Picciolo went wild with the show's beauty looks, coordinating with master makeup artist Pat McGrath, who adopted the colourful eye makeup trend.