The world of fashion is more extensive than you think. Clothes might be a huge part of fashion, but unless paired with the right accessories, the whole outfit could become a fashion faux-pas. Accessories enable people to enhance their outfit, bring out their personality, define their style and look even better. Accessories add the much-needed 'Oomph' to an outfit. So, if you are considering a career in fashion, an accessory designer can be your goal.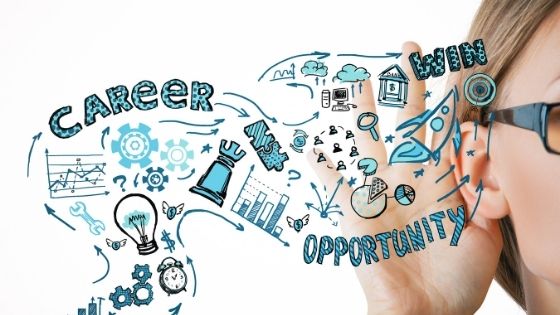 Accessory designing is one of the most upcoming and lucrative fields in the fashion world. Accessories include jewellery, footwear, bags, scarves to belts, hats and more. To be a successful accessory designer, you should have a creative mindset and great imagination along with a key eye for fashion trends. So, for those who have these skills and more, the field of accessory designing is full of rewarding avenues.
Here are all you need to know about career opportunities in accessory designing:
What are the career opportunities in accessory designing?
Jewellery designer: As a jewellery designer, you will be designing and working with metalsmiths to make jewellery using a variety of materials, including gold, silver, precious stones, semi-precious metals and more.
Footwear or shoe designer: A footwear designer visualises, designs and creates innovative concepts for footwear. You will be required to create the layout, model and depiction of what will eventually look like footwear. Footwear designing is a different world in itself, with footwears ranging from high-street fashion footwear to sports shoes and slippers.
Leather accessory designer: Leather accessories are in high demand all over the world. In this field, you will be working on different types of wearable and non-wearable accessories such as belts, bags, hats, pouches and more leather material.
Men accessory designer: Men accessory designers work to design and create different accessories adorned by men. These could include men's headwear, neckwear, bracelets, rings, etc.
Employment opportunities for accessory designers
With a qualified accessory designing degree, you can get a rewarding job with any of the following entities:
Famous fashion houses
Designer studios
TV and production houses
Jewellery houses
High-end fashion labels
Shoe stores
Specific accessor stores like leather bags, belts, scarves and more
If you do not want to be confined to a job, you can also get easily grab multiple opportunities as a freelancer in the field of accessory designing.
Some of the top companies that recruit accessory designers
Here is a list of a few companies that hire accessory designers each year:
Pantaloons
Future Retail
FabIndia
Hidesign
Da Milano
Liberty Shoes
Tiffany
Swarovski
Geetanjali Jewellers
ITC Wills
Tanishq
Generally, the pay scale of an accessory designer ranges between Rs. 9 lakhs and 10 lakhs per annum. However, this is a starting range, the actual remuneration varies from company to company, and as per the college you graduate from and your job status.
If the world of accessory designing interests you, choose the best college and you can easily make it big in this field. If you are an agile thinker, adept maker and fearlessly creative, enrol for the four-year UG Accessory Design course at Pearl Academy. You can also apply to study accessory designing part-time and still make a profitable career.