Costa is a leading brand of watersports sunglasses. You can count yourself prepared for trips that involve boating, fishing, kayaking or other outdoor activities with specific optical demands such as cycling or golf once you pack a pair of Costa sunglasses that provide a comfortable fit. Take a closer look at five of the best selling prescription-ready sunglasses styles by Costa for men and women.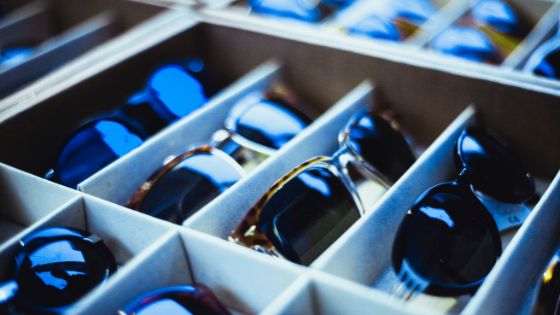 Costa Whitetip Prescription Cycling Sunglasses
Whitetip sunglasses by Costa can provide comprehensive eye protection on the go. These small men's or unisex sunglasses feature gripper temples and cam action pin hinges for a secure fit. Choose from Blackout, Matte Gray and Retro Tortoise frame colors.
Costa Whitetip sunglasses are available with glass or plastic plano lenses in blue, gray or green tints. You can customize prescription lenses for these frames as long as your combined cylinder and sphere measurements do not exceed +3.00 to -5.00 and your cylinder measurement does not exceed -3.00.
Rincon Costa Sunglasses
Rincon sunglasses by Costa are oversized square frames that have a straight bridge and curved temples. This full-coverage style provides more vertical and lateral protection from exposure to ultraviolet rays and glare than prescription sunglasses with smaller lenses.
Choose from blue, gray, gray silver and green plano lenses for Rincon sunglasses. You can also customize prescription lenses for this style if your measurements do not exceed the ranges specified above for Costa Whitetip sunglasses.
Costa Remora Prescription Womens Golf Sunglasses
A pair of medium-sized square sunglasses can be a reliable choice. Remora frames by Costa are lightweight and feature a Hydrolite® grip to stay in place. Integral pin hinges make these frames a cinch to open or close.
Select your favorite frame color, preferred lens material and tint color. Costa Remora sunglasses are available with polarized 580 lenses. You can also customize lenses for most prescriptions.
Baffin Costa Prescription Sunglasses
Baffin frames are a unique-looking yet practical style of men's sunglasses. These frames made from 100% recycled fishing nets feature a tumbled finish with textured detailing on the outer temples. Rubber temple grips provide a better grip.
The Costa Baffin frames come in a standard Net Gray color with options for blue or gray rubber accents. Choose from blue, gray or green glass plano lenses or get these recyclable frames fitted with prescription lenses.
Costa Caldera Womens Prescription Sunglasses
A blend of cat-eye and Wayfarer-styles can be an appealing full-coverage choice for women on the go. Costa Caldera sunglasses have square lenses with slightly elevated temples.
Like the Baffin men's sunglasses, Caldera frames are made of recycled fishing nets and have a tumbled finish with soft markings, textured temples and interior rubber grips.
No matter where you plan to travel, the right pair of Costa sunglasses will keep your eyes safe and look stylish. These five styles are only a few of the frames from this popular eyewear brand in stock at Safety Gear Pro. Browse by brand and use filters such as activity, gender or size to find the right pair of shades to wear on your next trip.