The nuances of conventional Indian society are aplenty, reflecting on the concept of love, union, friendship, and dating as well! There has been a significant shift in the outlook towards love and relationships, so much so that a more urbanized concept known as dating has occupied a relevant position among the youth. It is an umbrella term that entails a lot of free space that encourages young people to figure out what they necessarily wish without any prerequisites. To make this easier, technology has played a key role to boost the youth towards exploring this space, thereby liberalising the concept of dating through the invention of dating apps.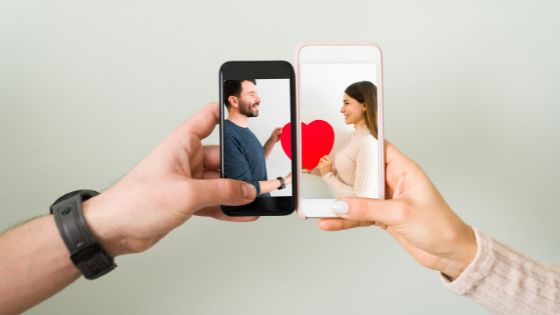 Thousands of online dating sites are rearing their heads in every nook and corner, promising to connect you to the person of your choice and let you figure out the rest. QuackQuack is one such Indian free dating app that allows you to have free online access and let you explore the love/friend/mate of your life! QuackQuack is not just another dating app as it offers certain advantages that perish the nuances of online dating, making a more secure and comfortable space for you. It encourages young men, women seeking men, and gender-fluid people to find their compatible matches organically. There are millions of users, and based on how you set your profile, you will come across people who share similar tastes, features, and likes! And with online dating, you won't have awkward moments over chat rooms as you can come out of it anytime.
Why QuackQuack?
QuackQuack is the meeting point of the singles which encourages dating free of cost. There lies no adversary in discovering people over the internet, which costs you nothing. It's free browsing with unlimited people to make your choice from. But, the algorithm works efficiently in such a way that you will find like-minded people around your vicinity through the app and not the people you don't share your music taste or your aesthetics with! QuackQuack dating app filters people and connects them based on what their profile seems to say about them. If you are a fan of pop music, you will meet people who like pop music too! Or, you might match with somebody who is also a fellow dog lover! To get started, install QuackQuack on your Android phone and sign up with your basic details. Then, provide information that will adorn your profile and express your choice regarding the people you are looking for. This is one of the top apps in India as it is non-discriminatory and can be explored by people of any gender orientation. The goal is to meet the person of your kind of choice, and these factors get redundant. It is an open space for interaction among guys and girls to increase the chance of stumbling upon somebody special right in your city. Subscribe for a personal chat box and chat to know more about one another before you choose to step out, meet and take it further without any technical support from the app.
Love in These Trying Times
The discourse of love is long and has many layers, but online dating apps in India have made it easier in the trying times. You can keep your circle closer and yet explore people around the city without having to step out of your zone. QuackQuack allows feeling loved and wanted and has a spark of fun without necessarily meeting on the first go. Dating now is easier and is expanded to catering to a wide range of desires and emotions. Although people having faith in the traditional concept of love resulting in marriage may differ from this exposure provided, it is rapidly adhered to by many people to keep away from the unnecessary perils of relationships based on social concepts of morale and ethics.