Gone are the days when bringing smartphones to educational institutes used to be an offensive act. People believe that smartphones hinder the learning process and therefore, make students lose their natural abilities to think and understand. These days, we can use smartphones for boosting the learning of students by using features of smartphones that are already present in them. Let us see how it is possible: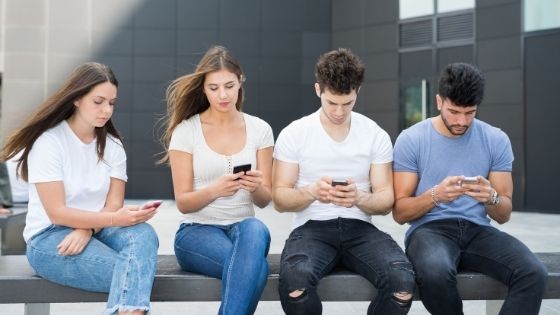 1. Record lectures:
Missing out on any important lecture often makes student lag behind when he remains absent from school. Those who are present in class are also required to relearn something often. Recording the lecture enables the students to revisit the lectures that they find a little hard to comprehend. Students can take smartphones along for recording lectures since it is convenient because of the compactness of mobiles and feature of high usability
2. Use mobile apps:
As the use of smartphones among students increased, people started developing educational apps with good faith. Now, we can find lots of apps for learning different languages, grammar skills, videos of different courses, and whatnot. Students can find mobile applications for Android and iOS equally. Some of these apps are free of cost while some of them require students to make payment.
If you are living in Australia and you want to improve your knowledge with the help of a smartphone, you can download my connect app. Click here for the school connect app.
3. Take notes on phone:
Taking notes is a common thing in class. In this era of technology, taking notes via smartphones has become common and viable. Notes are usually taken by students so that they stay organized. Different apps can be used for taking notes. These notes never let forget anything important. Smartphones come with many additional features such as reminding students of their important assignment deadlines which are important for them to meet.
4. Keep tabs on academic calendar:
The calendar is already present in every smartphone. If you use a smartphone for educational purposes, you can download your academic calendar. This will let you stay on track because it will keep you updated about all the activities taking place in your institute.
5. Keep your knowledge updated:
For students especially in college and university are required to keep their knowledge up to date. For example, students conducting research can keep track of the latest research papers in their domain if they have mobile and internet with them in their institute.
Students can also read the latest newspaper and magazines to keep themselves informed about the latest news pertaining to science and technology. This way, they improve their learning.
Conclusion:
Smartphones are not just for entertainment and fun. Those who use them for staying productive make the best use of them. Students should use smartphones to enhance their learning capabilities. In today's world where online learning techniques are widespread, the use of smartphones can be the best approach to stay up to date and organized.