Your child's first birthday is a momentous occasion that deserves a memorable celebration. One of the most important aspects of this milestone event is the first birthday sign, which not only sets the tone for the party but also provides a beautiful backdrop for those all-important photographs. With so many birthday sign trends to choose from, how do you decide which one will best suit your little one's big day? In this article, we will explore the top first birthday sign trends that will make your child's party truly unforgettable.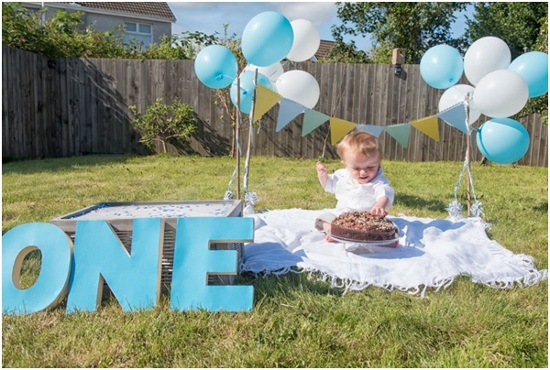 1. Personalized First Birthday Signs
One of the most popular trends in first birthday signs is personalization. By incorporating your child's name, age, and even favourite colors, you can create a first birthday sign that is truly unique and special. Here are some ideas for personalized first birthday signs:
Photo Banners: Use your baby's adorable photos to create a banner that showcases their growth throughout the year. You can either use a single large photo or a collage of smaller photos to tell the story of their first year.
Custom Name Signs: Create a sign featuring your child's name in big, bold letters. You can choose from a variety of fonts, colors, and designs to match your party's theme.
Milestone Signs: Highlight all your baby's achievements in their first year with a milestone sign. Include information about their height, weight, first words, and favourite foods.
2. DIY First Birthday Sign Ideas
If you're feeling crafty, you can create your own first birthday sign using materials you have at home. This not only adds a personal touch to your party but also allows you to save some money. Here are some DIY first birthday sign ideas:
Hand-painted Signs: With some paint and a canvas, you can create a beautiful sign for your baby's first birthday. Use stencils or freehand designs to make it truly one-of-a-kind.
Fabric Banners: Create a unique banner using fabric scraps and ribbon. Simply cut the fabric into triangles or rectangles and attach them to a ribbon using a sewing machine or fabric glue.
Paper Bunting: Use colourful cardstock paper to create a festive bunting for your baby's first birthday. Cut out letters or shapes, and string them together with ribbon or twine.
Cardboard Cutouts: With some cardboard and paint, you can create fun cutouts of your child's favourite characters or animals to incorporate into your first birthday sign.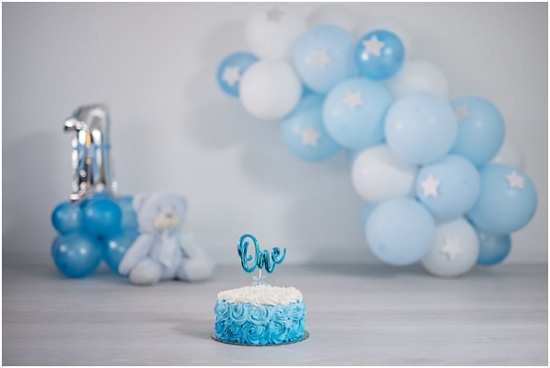 3. Balloon Displays for First Birthday Signs
Balloons are a classic party decoration, and they can be used to create stunning first birthday signs. Here are some ideas for balloon displays that will wow your guests:
Balloon Garlands: Create a beautiful garland using balloons in different sizes and colors. Attach the balloons to a string or fishing line and drape them across your party space to create a stunning backdrop for your first birthday sign.
Balloon Letters: Spell out your child's name or age using large foil letter balloons. These balloons come in various colors and can be easily inflated with air or helium.
Balloon Arch: Create a grand entrance for your guests by constructing a balloon arch. You can use a combination of latex and foil balloons in coordinating colors to match your party's theme.
Balloon Sculptures: If you're feeling particularly creative, you can create a balloon sculpture to serve as your first birthday sign. From animals to numbers, the possibilities are endless.
4. Chalkboard First Birthday Signs
Chalkboard signs are a versatile option for first birthday parties. Not only do they add a rustic, vintage feel to your celebration, but they can also be easily customized to match your theme and color scheme. Some popular chalkboards first birthday sign ideas include:
A milestone board, which lists your child's favourite things, accomplishments, and milestones from their first year
A menu board, detailing the party's food and drink offerings
A welcome sign, greeting guests as they arrive at the party
A birthday message, written by you or your guests, for your child to look back on in the future
5. Rustic Wood First Birthday Signs
If you're going for a more natural, rustic feel for your child's first birthday party, consider using a wooden sign. Wood can be painted, stained, or engraved to create a beautiful and durable first birthday sign. Some ideas for rustic wood first birthday signs include:
A hand-painted or engraved sign featuring your child's name, age, or a meaningful quote
A wooden photo frame, displaying an image of your child surrounded by their party decorations
A pallet sign, created by repurposing wood pallets to form a unique, rustic backdrop for your first birthday celebration
6. Incorporating Your Child's Interests
To make your first birthday sign even more special, consider incorporating elements of your child's interests or favourite things. For example, if your little one loves animals, you could create a sign featuring their favourite creatures or use animal-shaped balloons to create a unique display. By including elements that reflect your child's personality, you'll create a sign that not only looks great but also holds special meaning for your family.
7. Using a First Birthday Hashtag
In the age of social media, using a hashtag for your child's first birthday party is a fun way to encourage guests to share their memories of the event. By including the hashtag on your first birthday sign, you'll not only create a cohesive theme for the party but also encourage guests to post their photos, videos, and messages online. This will allow you to easily collect and view all the special moments captured by your friends and family during the celebration.
Conclusion
Your child's first birthday is a milestone that deserves a truly special celebration. By choosing one of these top first birthday sign trends, you'll create a stunning focal point for your party that will impress your guests and provide a beautiful backdrop for cherished memories. Whether you opt for a personalized sign, a DIY creation, or a unique display incorporating your child's interests, your first birthday sign is sure to be a hit at your little one's big day.