It's never been more difficult to obtain a qualified migrant visa for Australia. With the help of the global talent independent program, it is easier for the migrants to move and work in Australia permanently.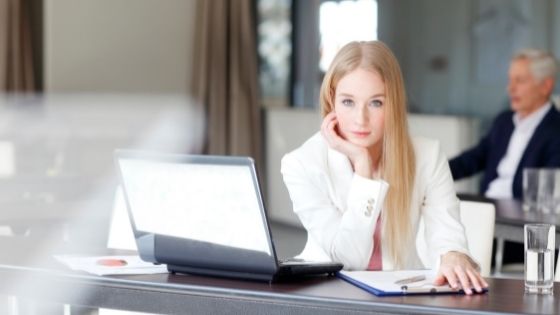 The global talent independent program is a simplified visa pathway that allows highly qualified talents to work and reside in Australia permanently. In this article, you can learn about the in-demand professions that you might be qualified for in Australia.
Top 10 of the most in-demand profession in Australia:
Many skilled professional workers are looking forward to this program. Migrants grab these opportunities as they can gain twice the salary they are earning from their beloved country. Some of the in-demand professions are as follows:
Nurses and Medical Workers
Several reasons combine to make Australia an attractive location for any registered nurse or other medical professional seeking to move and work. Since it is a growing industry and many nursing and medical employees are approaching retirement age, there is a higher demand for nurses. This results in high occupational thresholds for jobs in this sector.
Skilled and Unskilled workers
Given the constant need for technicians and trade workers in the building industry, Australia is one of the first-world countries. Many buildings and establishments are soon to rise. The occupations such as electricians, carpenters and plumbers are the most in-demand.
Non-skilled labourers have also been in high demand. As a result, if you have prior knowledge in this field, you would have an easier time finding jobs.
Engineers
While it does not rank as high on the list of industries and occupations with the highest demand for foreign labour, professional and trained engineers of all kinds are also in high demand.
Mechanical, automotive, communications, transportation, and electrical engineers are among them.
Teachers
In the previous years, primary school teachers were once in high demand in Australia. In 2020-2021, there are still opportunities for migrants interested in teaching, especially in secondary schools in more rural areas. That's why it's also at the top of the list of occupations with high wages.
Software Programmer and IT
Software developers with diverse skill sets, such as those with expertise in customer experience, mobile and back-end design, front end and full-stack development, are in high demand in the technology industry.
Automotive Workers
One profession that is in demand in Australia is Motor mechanics workers. Skilled such as automatic transmission mechanic, brake mechanic or automotive electrician.
Other occupations included in this group are sheet metal staff, welders, panel beaters, metal machinists and metal fabricators, though demand for specific specializations varies by state.
Farmers
Australia needs farmers. In demand activities, including crop picking, there are also many opportunities for more highly trained agricultural workers in Australia to gain decent wages.
Australia is one of the popular vacation spots and one of the world's most affluent, stable, and culturally diverse countries. The Global Talent Independent Program is also known as the Global Talent Visa Program.
The main goal of the program is to help skilled migrants to work and stay in Australia for good with a permanent residency. To fast-track your global talent independent program application, you can ask for assistance from professionals such as Hannan Tew Lawyers. With close trade ties and a business-friendly regulatory approach, Australia provides opportunities for skilled and professional migrants.