Sydney is located in the southeast corner of the country bordered by Port Jackson, the Blue Mountains, Hawkesbury, and the Royal National Park. The city is composed of 658 suburbs and considered the most populous metropolis in Australia.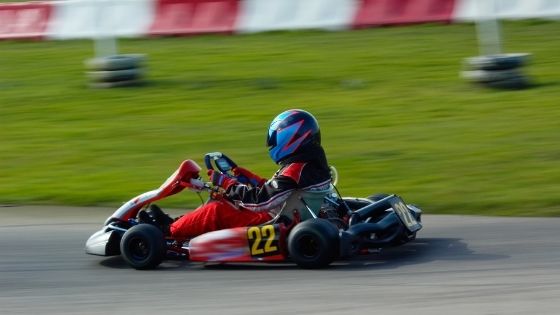 Living in the greatest city in the world offers excitement that is often not found in any other places. Not only is Sydney a haven for food enthusiasts and spectacular mountains, but the city has unique adventures for families.
Going karting in Sydney style is an enjoyable and memorable experience for young children. It is the perfect holiday or weekend activity for the whole family as you enjoy an exciting driving experience. Here are some tips to keep your kids safe during your karting adventure.
Garb Your Kids with Tight-fitting Clothes
Loose clothes are a potential danger when riding a go-kart because it easily gets caught on the wheels or exposed mechanism. Before taking your child behind the wheels, it is always critical to make sure that there is no flapping piece of clothing material that can cause strangulation or any other injury.
Before letting your child on the motorised vehicle, it is always critical to check their clothes for loose materials. Experts advise wearing tight-fit tops with long sleeves. Children taking a ride on a go-kart should also wear ankle-length pants to avoid sustaining injuries if they fall off the vehicle.
Helmets and Safety Harnesses are Safety Essentials
Helmets and safety harnesses are worn each time your kids ride a motorised vehicle, and go-karts are no exception. Wearing a helmet makes the ride safe and enjoyable because it protects your young children from sustaining traumatic brain injuries or suffering from bumps and slight concussions.
On the other hand, ensure that safety harnesses are locked in to secure your child to his seat and avoid the possibility of being thrown off the go-kart when bumping on the rails or hitting objects on the track. Young children need to buckle themselves during the duration of their karting adventure to prevent being propelled off the running vehicle.
Teach Your Children on the Foundations of Safe Driving
Taking your young children and their friends on karting in Sydney adventure is not only exciting but also full of competition. It is typical for young kids to compete and show who is the coolest go-kart driver.
While driving fast is way more exciting, teach your children that there is no shame in driving at a slower and safer speed. It is always essential to talk to your young children about driving at a comfortable speed to avoid dangerous crashes.
If your children are aching to speed up when going on a karting adventure, you can take them to a professional go-kart driving lesson to boost their confidence.
Do Not Drive a Go Kart with Excess Riders
It is easy for young children to get excited and become careless about their safety. When going on a karting ride, ensure no excess riders aside from the intended riding capacity.
Many reported deaths happened because a young rider is squeezed between the driver and the steering wheel. Parents who are taking their young children on a go-kart adventure must be aware of the potential dangers of having a young rider sit in between.
It is always imperative to follow strict safety measures when going on a go-kart adventure in Sydney. Their parents must supervise young riders to avoid injuries or even fatalities.