It is always nice to have something to remember someone by, especially if they have meant a great deal to you. As an act of commemoration, you always have the option to have custom Memorial plaques made. But what is a memorial plaque in the first place?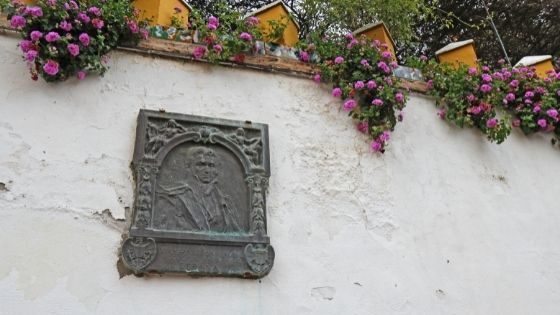 What is the purpose of a memorial plaque?
A memorial plaque is not only made to commemorate someone who has passed on. It can be made to honour someone. It can be unveiled at an event to honour a particular organisation for the achievements that it has made and contributions to the community. It can also be awarded to those who have reached certain goals.
It can be used as a tribute to someone who has impacted the community so deeply that a plaque must be made in their honour for everyone to remember them. It is not only for those who have passed on. However, plaques are typically used as gravestones for family members or under statues for important people. You can even have it personalised to add a few words to commemorate the individuals who have passed.
What can you use the memorial plaque for?
The words or images that are included in the plaque will vary depending on the purpose. Here are some of its uses.
As an award
Suppose the plaque is unveiled for a significant contribution. In that case, it can simply include the name of the group or person being honoured, a specific title for the achievement, and the date it was awarded. It can also include a symbol or crest of the organisation being honoured and the symbol of the one handing out the award.
As a remembrance
On the other hand, if the plaque is for a marker for a gravestone of a loved one who has passed on, it will include the date of birth and death. But it can also include designs depending on what you prefer. You can even add short words that will help people remember them. You can thank them or let them know that they will be missed. It is all about honouring and remembering the person who has passed on.
As a tribute
A plaque can also be used as a tribute to a very important person in the community, living or deceased. Whether they are a founding member of a specific community or if they have contributed a lot to a certain cause, a plaque is placed alongside a statue in the community park or at the front of the town hall.
As a decorative piece
You are not limited to what you can use a memorial plaque for. It is why plaques have become so popular. You can customise it and add whatever you want on the plaque. It means that you can use it for anything. Whether it is an award for something that was achieved in life or as a remembrance for a good friend or a family member, you can decorate your home with it.
Once you know what the memorial plaque will be used for, you are ready to find the company you can trust to personalise it for you. You can get custom plaques for just about anything, and you even have the option to choose what kind of material you want the plaque to be made up of. Whether you want a bronze plaque with a simple design or an aluminium one with detailed text and designs, you can personalise it to your liking. So, consider getting Memorial plaques customised for you.