Any business, whether it is managed by large companies or small-scale entrepreneurs, is prone to setbacks that could hurt their revenues and even lead them to bankruptcy. However, that mishap doesn't only apply to the corporate world.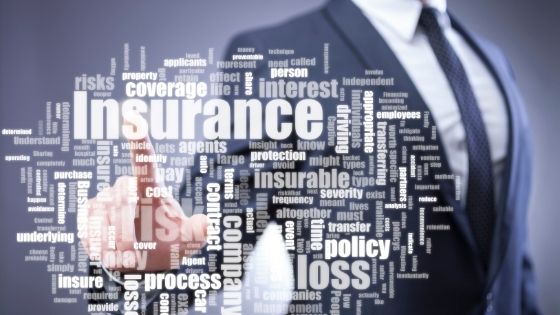 In the case of the agriculture industry, a lot of farmers and ranchers suffer a loss of income, and some even end up getting buried in debt. That is because they struggle to pick up when disaster happens on their farmland. Fortunately, similar to how company owners protect their assets with business owners' insurance policy (BOP), agricultural producers can get farm and ranch insurance to save their livelihoods from peril.
But what exactly is farm and ranch insurance, and what does it cover? Continue reading to find out everything you need to know.
As a flexible insurance policy, it starts with a basic plan, then farmers and ranchers can customize it by purchasing add-ons that fit their specific needs. However, like any insurance plan or policy, the coverage being offered may differ from one company to another.
Additionally, not all farms and ranches are the same. Because of that, insurance companies conduct a site visit first and then derive the most suitable type of coverage from there. Through site visits and proper evaluation of the property, farmers can have a more tailored policy and avoid getting add-ons that aren't crucial for them.
Types of Coverages
Farmer Liability
Accidents can also happen in farms and ranches. That's why most farm and ranch policies come with a farmer's liability coverage. This way, for instance, if a guest got hurt or injured while visiting the farm, the ranchers can help them seek medical attention and let the policy cover the medical expenses. Here are some examples of possible liability claims:
Acts of pets – This applies if a pet inflicted bodily injuries on a guest or customer, e.g., a sheepdog bit a visitor.
Acts of livestock – This applies if a farmer's cow, horse, etc., caused bodily injuries to a guest or customer, e.g., they escaped and ran over a visitor.
Faulty farm equipment – This is applicable if a guest got hurt or injured because of an accident involving farm equipment. This may also include damage to property claims.
Personal Property Coverage
Farm Machinery
This type of coverage is designed to provide coverage for machinery like tractors, combines, cotton pickers, and other equipment used to run the farm in case they get damaged due to fire, collision, etc. Additionally, if they got stolen, farmers can report it to their insurance provider and receive compensation to have them replaced.
Livestock
Livestock is highly integral to one's farming operations. So if a farmer or rancher lost their livestock due to an accident, theft, etc., they would receive compensation to get
new ones.
Supplies
Like the two previous points, if a farmer or rancher lost their supplies due to an incident covered in their policy, they will receive compensation to have these replaced.
Dwelling Coverage
On top of those previous points, a farm and ranch owners' policy actually provides dual coverage. Meaning, it does not only protect your farming operations, but it also covers your home or dwelling in case it gets destroyed due to fire or gets damaged because of windstorm and/or hail.
The Bottom Line
Likewise, when buying any insurance policy, make sure to read your contract first before signing it. You may also want to ask as many questions as possible to the insurance agent for you to fully understand what is and what is not covered by your policy.
Talk to a Well-Trusted and Licensed Agent in Your Local Area
The most ideal agent to talk to is one that actually lives near you. Since you are from the same area, and for instance, your location is susceptible to hailstorms, they would know what coverage can protect your farm the most. It would also make reaching out to them a lot easier in case you need to file a claim.
But of course, it's also important for you to make sure that the agent is from a reputable insurance firm with a proven track record of protecting the livelihoods of farmers and ranchers alike. So what are you waiting for? Reach out to an agent today.