There are over 30 million small businesses in the United States. Sometimes a small business can have multiple employees or sometimes just a handful. As a result, the small business owner has to wear many hats and juggle a variety of responsibilities.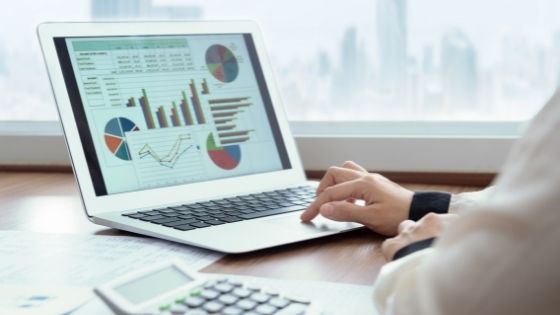 Many small businesses use QuickBooks to manage the financial aspects of their company. While QuickBooks is an effective platform to stay on top of your finances, it can get overwhelming. A QuickBooks training course helps small business owners or bookkeeping professionals navigate the software.
Whether you run a small business and want to learn more about the software or are a bookkeeper and want to enhance your skills, QuickBooks online certification can provide you with countless benefits. This guide will discuss how you can be a QuickBooks specialist.
What's QuickBooks?
QuickBooks is a financial management and business tool that comes with a variety of features for inventory, payroll, accounting, and more. Businesses can track their expenses and income while ensuring the financial health of their business is in good standing.
Some features of QuickBooks include:
Organizing receipts
Tracking income and expenses
Managing payments and invoices
Accepting payments
Running reports
Sending invoices
Additionally, QuickBooks can support multiple users. It can also connect with various third-party apps.
Many small businesses use QuickBooks to increase their productivity and efficiency. Anyone can become a master at the platform once they take a QuickBooks training course.
The Benefits of QuickBooks Training Online
There are a variety of benefits of taking a QuickBooks training course. QuickBooks has so many features that it can be overwhelming trying to figure them out. Even though the interface is user-friendly, it can be challenging to navigate the program at first.
With a Quickbooks training program, the course will show you all of the features. You'll gain the confidence to use the program either in your business or when working with someone else.
Even if you have a basic understanding of QuickBooks, there might be some aspects of it you're not aware of. Taking a training course will show you all the features of the software. You can take full advantage of all the capabilities of the program.
Completing a QuickBooks course will also make you a competitive job candidate. If you're a bookkeeping professional and looking to grow your client base, knowing how to use QuickBooks and being certified will work in your favor. You can apply the skills you learn to jobs in the following organizations:
Not-for-profit businesses
Government agencies
Small businesses
As a financial professional, you need to stay up to date on the ever-changing technologies. QuickBooks continually updates its software, ensuring you stay current with new information.
Invest in a QuickBooks Training Course to Improve Your Skills
Completing a QuickBooks training course is a great way to improve your skillset. You'll also master a program that can help you manage your business's finances.
For more tips and tricks for small businesses, check out one of our other finance articles.