Cakes are more than simply sweet treats; they are delectable works of art that make any celebration with joy and enjoyment. They are a symphony of flavour thanks to their devouring ingredients and scrumptious flavours.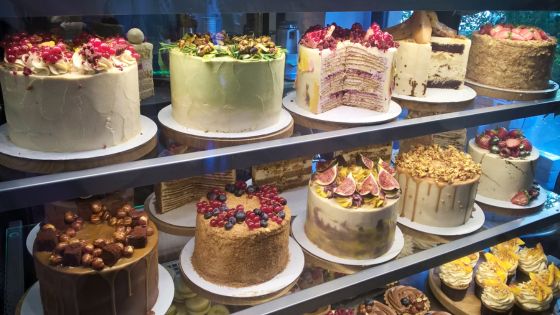 Thus, this article takes you on a delightful tour of the world of cakes. We will come across some fascinating creations from all around the world, each with its own flavour, history, and cultural importance. So, let's dive down and explore the cakes worldwide.
1] Tiramisu- Italy
The classic Tiramisu cake comes from the wonderful land of Italy. The delightful flavour of coffee and alternate layers of spongy cake make it a true masterpiece. Moreover, the mascarpone cheese in tiramisu cake is perfect to make this cake a lusciously creamy dessert. It is a culinary artistry that captures the essence of Italian elegance.
2] Black Forest Cake- Germany
You will likely find that the black forest is among the top choices people opt to order birthday cakes online or buy from local bakers. Originating from the picturesque region of Germany's Black Forest, this cake has transcended borders to become a cherished treat for all. With its layers of thick cream and shredded chocolates, it makes sure to satisfy your sweet tooth.
3] Mango Cake- Philippines
In the Philippines, mango cake is a tropical delight. It comes with layers of sponge cake, fresh mango chunks, and thick whipped cream, which makes it truly heaven. In every bite of it, the cake promises to satiate your craving for sweetness. Thus, having a mango for your celebration can bring a joy of flavour to the moment.
4] Burnt Cheesecake- Spain
We continue on our journey in Spain, where we come across the Basque burnt cheesecake. The interior of this unusual cheesecake is creamy, with a gorgeously caramelised top. Besides, its luscious-looking exterior conceals a lavish and decadent surprise.
5] Baklava- Middle East
We next travel to the Middle East and learn about the amazing Baklava. This delicacy is a masterpiece of phyllo pastry layer, butter, almonds, and sweet syrup, despite not being a typical cake. The result is a sweet and nutty treat that is popular throughout the region.
6] Carrot Cake- United Kingdom
Carrot cakes are such a devouring treat that apart from the United Kingdom, France, and Switzerland claim to be the originating place of it. However, carrot cake gained popularity in the UK due to the promotion of carrots in ration during the Second World War. This cake is moist, filled with grated carrots and nuts, and cream cheese frosting.
7] Pavlova- New Zealand/Australia
After crossing the Pacific, we arrive in Australia and New Zealand to sample the Pavlova. This meringue-based delicacy, which bears Anna Pavlov's name, is crisp on the exterior and soft on the interior. It usually has whipped cream and fresh fruits on top, making it a delicious and revving treat.
8] Red Velvet Cake- United States
Red velvet is a delightful option to get it via online cake delivery in Noida, Delhi, or any other city in India. This cake traces its roots to the American world of cakes by offering a blend of flavours, textures, and aesthetics. Whether you're celebrating a special occasion or simply indulging in a sweet craving, the red velvet cake is a top choice that will tantalise your taste buds.
9] Pineapple Cake- United States
Pineapple cakes are an enticing treat of American classics. It comes with caramelised pineapple chunks and sweet cherries on the top. Also, the buttery cream spreads smoothly on top, giving it a finishing touch. Thus, a pineapple cake can truly evoke your taste buds and fill your mouth with rich flavours.
10] Opera Cake- France
Opera cake is a masterpiece of French pastry. It consists of layers of almonds, fluffy cake soaked in coffee syrup, chocolate ganache, and coffee buttercream. These things make it a true symphony of coffee and chocolate flavour. Having opera cake for your celebrations can really give everyone's taste buds a feeling of heaven.
11] Honey Cake- Russia
Continuing our journey here, we come to Russia, where honey cake is a deeply rooted culinary tradition. This cake is not just a sweet treat; it's a symbol of warmth, hospitality, and celebration in Russian culture. The main ingredient that gives this cake its mouthwatering flavour is honey. The use of honey not only sweetens the cake but also gives it a unique aroma and moisture.
End Of Our Sweet Journey
In conclusion, we discovered some exquisite masterpieces on our sweet tour of the cake world. Each had unique history, flavour, and cultural importance. Cakes are, therefore, more than just desserts; they are culinary works of art that incorporate a variety of flavours and cultural traditions from throughout the world. So, the next time you order or have a cake, keep in mind that you are not merely eating a dessert but also setting out on a mouthwatering journey.