"I still think buying a home is the best investment any individual can make." – John Paulson
But buying a new home is a time taking and emotional process. Stable and controlled emotions increase the success rate. A person should never forget that they are about to make the most significant financial decision of their life. That is why, it is much needed to make logical decisions rather than just following the heart.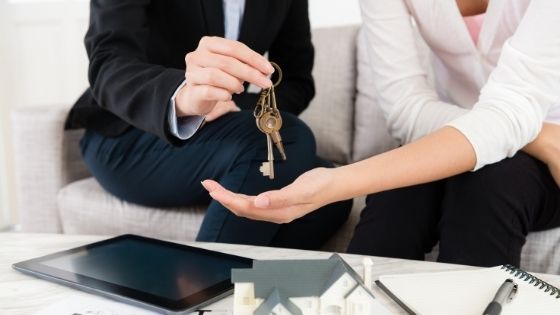 During house hunting, your aim should be one, to buy a house that you can afford. But nowadays it is a common trend that people begin house hunting without knowing how much money they should spend. The result of it is that they end up loving the house that they can't afford. Later, it causes disappointment, but here they can't even blame anyone because the mess was caused by themselves.
Let's learn about the top house-hunting mistakes in detail that people made pretty often:
If they don't have a Set Budget
Ignoring Pre-Mortgage Approval
Absence of long term planning
Not Hiring an Agent
No Vision
Ignoring Key Flaws
If they don't have a Set Budget
When it comes to selecting a home in the market, there are numerous options. Several housing schemes are available, such as park view city Lahore, and each one has distinctive and appealing homes. As a result, falling in love with the wrong property as a buyer is high. Simply put, if you liked an expensive property and you are unable to purchase it, you would be severely hurt. So, to restrict the temptations, setting a budget is the best.
Ignoring Pre-Mortgage Approval
It is something that confuses many. People sometimes make assumptions about how much they can afford, but the bank statement shows the exact opposite results. All this happens, because of poor credit scores and unstable income.
So, there is no point in placing an offer for a home you liked unless you get pre-approved for the loan. Those who don't take this seriously waste their and their agent's time, to be honest.
Moreover, don't forget that even if the loan is pre-approved, anything can happen at the last minute because of the change in credit score.
Don't Think About the Future
When you decide to move out from the property and begin the research, make sure you are thinking about the long run. Think about the future and make decisions accordingly because you are about to spend a considerable amount and that is a big deal.
For example, if you are a couple looking for a new house, don't look for properties that have one or two bedrooms only. Because in the near future you will have kids and at that time the present home will not have enough space for everyone. So, explore your options with an open mind, as it will keep you safe from making bad and regretful decisions.
Not Hiring an Agent
These days, everything is available on the internet, people think that hiring an agent is a waste of money. It is the most prominent and common mistake that every new buyer makes nowadays. Never walk into any property without a real estate agent. Because otherwise, the seller agent might give you deals that might be confusing. Remember, they are only thinking of their own benefits. So, having someone by your side who has the knowledge and whom you can trust is a blessing in disguise. You can hire Pinedale real estate for best solution.
No Vision
There is no point in looking for a house if you don't have an idea of what you want in your dream house? Several buyers enter a home and fail to judge whether the size is correct or not. Or they don't know what style they really like until they buy a house and realize this property isn't for them.
So, once you think about relocation, make sure to sit down and think for what reasons you are moving out from the current property and what are the traits you would love to have in your new residency.
Ignoring Key Flaws
When the person's budget is tight, they get ready to compromise on anything. All they want is to find a property that is bigger and looks better than the previous one. In all this chaos, they sometimes ignore the massive flaws present in the house.
According to experts, buying a home with minor flaws isn't bad, but going for a house with defects that are too expensive to fix is foolish.
Now that you know about the mistakes that cost people heavily. It is time to think logically. Get in touch with your real estate agent, share details with them related to the property you are willing to buy, and listen to their suggestions. If you do all this the process will become stress-free and straightforward for you.