Choosing the right field in college is something which every student not only stress about but also gets confused over. It is one of the hardest decisions to make right after you have graduated high school. The options are endless and one needs high intensity observation and critical analytical skills to choose the absolute best and most appropriate option.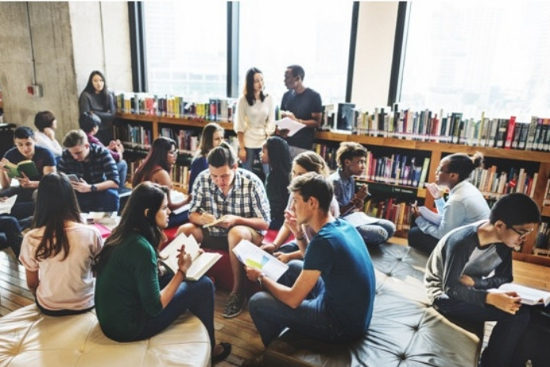 Some people are unsure whether to spend their time learning something that can help them get a good job and secure income in the future or invest their time learning a field that genuinely interests them. A lot of college students feel that in order to achieve success in the future, they have to abandon their passions and work on a degree that is likely to provide more job prospects. This has resulted in a large decrease of students studying the arts, instead opting for business degrees and other courses that can help them climb the ranks in a corporation.
The truth is, there are still many great options and industries out there that are seeing growth and have developed a secure and lively work culture. Not every industry will be prosperous; however, there is always a list of options that works best considering the scope in future and demand in the world. Furthermore, the students must always keep their own interest in mind while opting for a major. This list is designed to help students see the full potential of some of the most exciting industries they can study and hopefully make them feel less pigeonholed by some of the more dominant degrees.
Engineering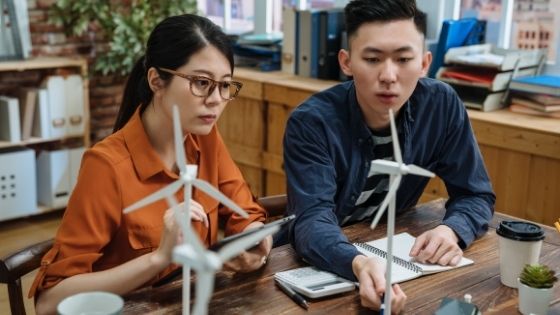 Regardless of the time and era, engineering is one field that would always stay in demand. Especially considering the modern era when advancements in all fields are at rise, engineers are extremely in demand for designing not only the machines but also bringing new ideas on the table. There is a great variety of engineering branches from which you can select the one you think is the best suitable for you. Some of the branches of engineering are:
Mechanical engineering
Civil engineering
Biomedical engineering
Chemical engineering
Electrical engineering
Software engineering
Having these various different routes to explore means that engineering is widely diverse and means that you can tailor it to your interests and passions. Becoming an engineer is a hard role to obtain; however, it's not because of the job market. In fact, engineers of all kinds are always in huge demand as businesses and governments look for more people to design and build new products, structures, and solutions. The difficulty lies in the skills required to become an engineer, as you need to be greatly adept at math, physics, and other subjects that many people struggle to comprehend at an expert level. It also requires a lot of time dedicated to studying, as courses to become a qualified engineer are usually a lot longer than other degrees and qualifications.
Although, once you have endured and succeeded with your college and university education, the reward for doing so can be massive. Engineers of any field report a huge amount of job satisfaction and financial security, as it's one of the best-paid industries in America and the western world. This is especially true for those who are involved in digital engineering where you're building software because as the world invests more in digital technology, the higher the demand for it becomes.
Computer science
It is no secret that computer science or IT is one of the fastest growing sectors in the world currently. Every day the world is being introduced with a new useful technology to serve a variety of purposes. It clearly tells the importance of computer scientists who can work on new algorithms for various different things including the social media platforms, developing video games and mobile phone applications, coding and programming of new websites, and designing new software for different purpose like security and safety. The scope of computer science only seems to be going up for the next few years and therefore; there is a sea of opportunities for the professionals in the field.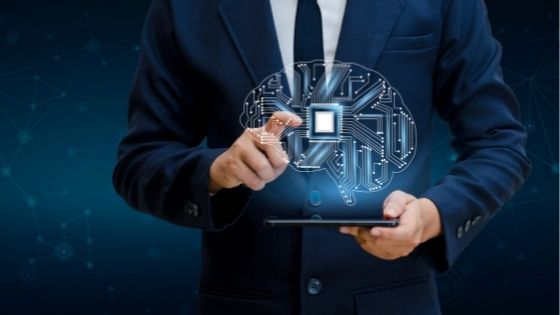 Computer science doesn't have to be entirely technical, though, as other aspects of this profession can be more accessible to people who aren't as invested or gifted at understanding computer code and processes.
Another big 'computer science' that is seeing a large amount of growth over the last decade is that of digital marketing, especially SEO. This role aims to help websites and social channels become more attractive and get more attention online. It involves the use of data analysis and understanding trends. This aspect of computer science is better suited to those which a creative flair in them, as you'll be tasked to use what you learn to design optimized campaigns and posts, and it is an extremely popular job for millennials and Gen Z to get into.
The best thing about this aspect of computer science is that a traditional science or technology degree won't be required, with many people obtaining roles in this industry after studying English, Journalism, or Creative Writing. This demonstrates that studying something at college for enjoyment is okay as the skills obtained can transition into something else. However, it must be said that if you desire to work in the more technical side of computer science, where you'll be creating software, applications and work with code, it is best to get a specific degree to obtain the required knowledge.
Digital and traditional designer
With an increase in the variety of platforms on the internet, there is also an increase in the demand of designers who can create pictorial content for thee websites and other platforms. Similarly, web designers are also quite in demand. If you are a design lover and that too digitally, you must go for graphic designing or graphics animations to pursue as a career.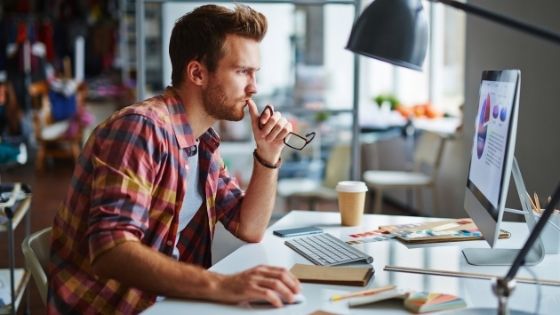 Web design is always in high demand, as when new businesses emerge, one of the first things they need in order to succeed is a good website. If you spend the time learning the skills that can help a website look amazing and effective, you'll be able to get many clients and a steady stream of work. Furthermore, businesses need to keep their website updated. If you partner with a company, you can continually work with their website, adjusting it and tweaking it, which creates further stability in this job role.
Digital design can also mean creating digital assets that businesses can use to help promote their brands. Things such as logos, their brand identity – which encompasses things like fonts, color schemes, and more – and digital designers design even their images and icons. Enrolling in a course that can teach you how to design well and develop amazing and optimized graphics can help you excel and build an exciting, active career.
Design content is not only required for websites, but also for social media channels such as Instagram and almost every business in the world requires a designer to develop content for their online platforms.
Traditional design is also still in high demand and can be a good industry for people to go into. As well as their digital assets like a website, a business will also need physical documents and images created. Things such as billboards, flyers, menus, and more will all need to be created by a designer. This wide array of options means that a career as a designer can be a varied one, having you deal with new challenges on a daily basis.
Fashion designer
Fashion designers never go out of demand. The world constantly witnesses rapid change in fashion trends and designs for which there is always a need of fashion designers and stylists. Additionally, there has been a rapid increase in the competition of clothing brands and cultures which obviously increases the demand of fashion designers as well. If you think you have always been a trendy person in terms of dressing, then you can select the field of fashion designing. That way you can conveniently convert your hobby into a college major, and then later into a source of income.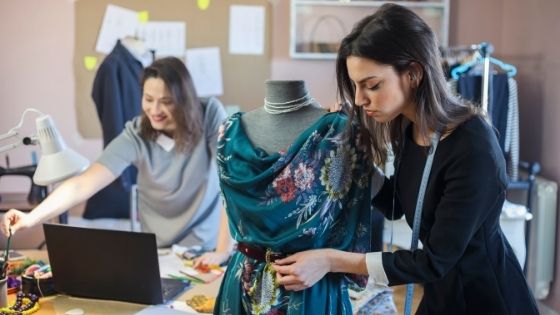 This is by far the most competitive industry explored on this list, as there is only a finite amount of brands out there that can offer a stable income, and even with that, the industry changes so quickly that trends that were first considered cutting edge might fall to the wayside, and thus might mean that your reputation and stock as a fashion designer falls.
This challenge and volatile nature of the industry can be what makes it exciting, but it really needs to be a passion if you're going to be successful in it.
As well as working for established companies, people can create an income in fashion by entering the market on their own and creating their own clothing line. This can be a great option for those who are more entrepreneurial, but it would be a good idea to get a degree in business first to have more chance of success.
Social scientist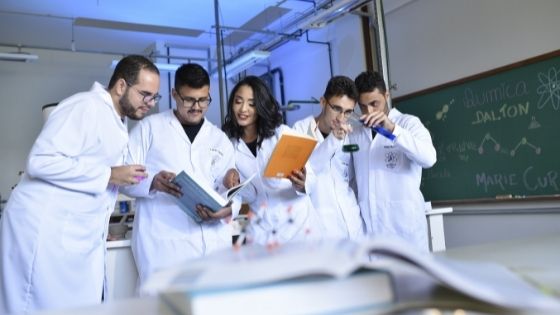 The faculty of social science consists of various different majors and branches such as psychology, history, literature, philosophy, and economics etc. There are many more options as well and you can choose according to your own interests and preference but all of these disciplines have started gaining the recognition worldwide and there are numerous jobs being introduced and developed for the said majors. If you are someone who is more of a social person and finds more interest in social issues and causes, then social science is definitely for you. Furthermore, as a social scientist you can also become work as assignment help experts for full-time or part-time.
Nursing and healthcare
As the world is developing and advancing, there are lots of diseases coming into being as well. For that, not only new technologies and medications are required, but also the labor to use the medications and implement new technology for taking care of the people. Nursing and healthcare is not only an excellent professional field but, if we really think about it, it is also quite a noble one.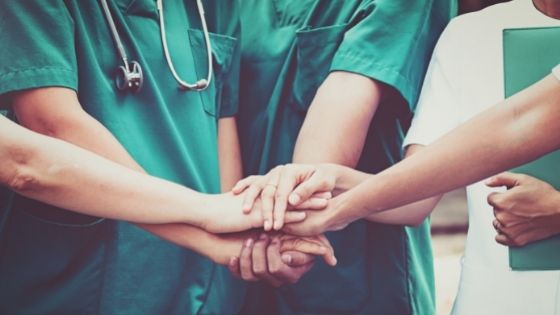 It's growing in demand in a lot of countries as well. This is because, as the overall population ages, meaning that there are more seniors than any other age group, more people are going to need care and medical assistance. This means that, in some places, if you have spent the time to obtain the necessary degrees and have become licensed, you're almost guaranteed to find a role really quickly.
Nursing can be extremely varied, as there are many different specialties and work environments that you can go into, which can help make it fun. Furthermore, there are a lot of adjacent career paths that you can go on, meaning that you can work in one field and then explore a different one. It is going to be a tough role and will require a great deal of hard work and mental strength, but it's also considered a fulfilling role, especially when you help someone and nurse them back to full health.
If you're interested in becoming a nurse, one of the best ways to get the education you need is to enroll in an online Master of Science in Nursing (MSN). Make sure to get an undergraduate degree first, as that is a prerequisite for many master's degrees and qualifications.
Useful tip to select the right college major
An important point to keep in mind, while choosing a college major is, to never come under societal pressure. Choosing a college major is like aligning your entire future ahead since the career mostly depends on what you study in college. If you come under pressure of the society, you might take a wrong decision which could be really problematic in the future. Therefore, always make sure that you select the field which is most like you and the one which you would thoroughly enjoy for the many upcoming years.