Recruiting qualified and talented personnel is one of the most challenging but vital tasks every organization needs to undertake.
The quality of staff an organization hires can either make or break them. If it is about the recruitment of executive positions in your company, it is even more critical. You must trust only reputed agencies like Boardsi in this situation.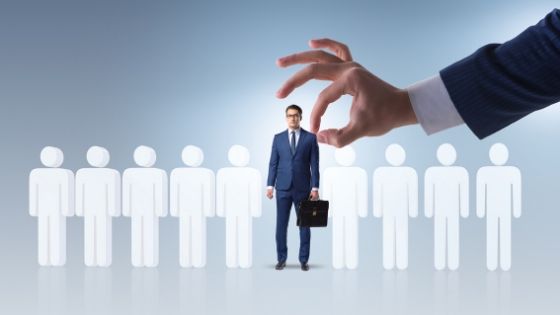 As a results-oriented and goal-driven agency, how can you ensure that you hire only the right candidate?
This is a big question that leaves most agencies looking for answers. Yet, carrying out a successful recruitment exercise that would produce the best talents for your agency shouldn't be a hard nut to crack.
Although every agency has their peculiar ways of recruiting employees, there are some fundamental blueprints that every organization or hiring team need to adhere to if they desire to hire the right candidates.
The last thing you need as an agency is coming up with an inefficient recruitment process.
The quality of the recruitment process that an organization employs in recruiting candidates goes a long way in revealing the professionalism, goals, and objectives of that organization.
As a result, we've compiled this guide to help organizations, managers and hiring teams on their journey toward finding top talents for their agencies.
Let's dive in and take a look at some essential factors that every successful recruitment process needs to consider.
1. Assess Your Hiring Needs
Do you need to hire a new employee? Why do you need to hire new staff? These are basic questions that you should be able to answer before you embark on the recruitment process.
It does not matter if an employee has just resigned, assessing your need to fill that vacant position is still important. You need to look at a lot of other possible ways to fill the position.
Would it be possible to adjust the capacity of your current team to cover for the responsibilities left by your former staff? To help you effectively assess your hiring needs, you can take a look at this resource.
The bottom line is, you need to really analyze and come up with specific reasons why you need to hire staff to fill a new position. This would help you know the kind of employees you should be looking to hire if the need arises.
Also, based on certain qualities that are lacking in your current team, assessing your hiring needs will help you figure out the kind of qualities you need in your new recruit, the needed qualifications, as well as other skills and proficiencies. Know more about labour hire employment here.
2. Write Your Job Description
When you're done assessing your hiring needs, and you are convinced that you need to fill a vacant position in your organization, then you need to write a captivating job description for each role.
Your job description needs to reflect current demands for each role, so even if you have already written job description for the same position from 3 years ago, you'll need to improve on it.
Here is a simple checklist you can follow in crafting the perfect job description:
Name of company and description of company
Location
Core values of your agency
Job title
Department
Description of duties
Benefits
Skillset, qualifications, and experience required
Additional qualities from job seekers, etc
If you make mistakes at this stage, you may jeopardize the whole recruitment process. Your job description is your first point of contact with your potential employee. More importantly, your job description will make your potential employees aware of the qualities and qualifications they need to have and what is expected of them.
By showing the exact qualifications and training that a person needs to be able to secure the job, people can actively ensure they meet these requirements. Even those in a different industry can view the qualification standards and strive to meet them when they take one of the Career Change Courses offered by Innovate Awarding. With this, they can earn the qualifications needed. Their experience gained from other industries may really benefit your business.
3. Leverage Employer Branding
Employer branding basically relates to how you present your agency or organization to prospective candidates and job seekers.
What are the unique characteristics that make your agency stand out from others? If you are able to effectively maximize the use of employer branding, you're sure to attract the best talents, and who wouldn't want the best talents in their agency?
In leveraging employer branding for your recruitment process, some of the unique features of your agency that you'll need to consider are;
The workplace culture of your agency
How competitive is your salary structure
Are there opportunities for career development in your agency?
Benefits, etc
Make sure that all these details are posted in your job descriptions, your company website, and various job search websites that you intend to post your vacancies.
4. Advertise Your Vacancies
The next step is to begin to post your job advertisement to job search websites and other career development platforms where you can reach a lot of job seekers.
With a site like Proven, you can spread your job advert into as much as 100 different job search sites. Other job sites you can use includes; Glassdoor, LinkedIn, Monster, Indeed, Craigslist, Career builder, etc. With the help of professional translation services, you can advertise job vacancies in as many languages as you desire.
5. Screen Applicants
You'll need to screen the resumes of all applicants that show interest in your job post. You'll have to come up with a criteria to categorize resumes and come up with the ones that meet your criteria. The task of screening resumes can be daunting, but with an Applicant tracking system (ATS), you can make this process a total breeze.
6. Prepare To Interview Candidates
Hopefully, there will be lots of job seekers who would scale through the screening stage, and you'll need to interview them.
It might interest you to know that you also need to prepare for the interview just like your potential employees, albeit in a different way. Being prepared will ensure that you are able to accord all candidates equal opportunity.
7. Choose The Best Candidate
Choosing the best candidate can be challenging if you have a lot of candidates that really performed well in the interview, yet, you cannot afford to make any mistakes at this stage.
You'll need to take into consideration a lot of factors beyond qualification and experience; you'll need to assess other skills like personality traits by organizing a career personality test to know how well they can fit into your team.
Final Thoughts
Now you know all the guidelines you need to put in place in order to ensure that you get the best result out of your recruitment process.
A lot of hiring managers, business owners, human resource personnel and top business executives who are saddled with the responsibility of hiring or recruiting new talents for their agencies do not consider all the factors they need to put in place in order to ensure that the recruitment process is cost-effective, time-saving and above all produces the best candidate.
However, if you are able to follow the guidelines enumerated in this post, you're sure on your way to recruiting top talents that would take your organization to the next level and dwarf your competition.