When it comes to most parents, there are no two people in the world more willing to give you everything. They brought you into this world and raised you to be who you are today. Although just one Christmas gift isn't enough to repay them for everything they have done for you, it is a great way to show your love and appreciation. Here are a few Christmas gift ideas for parents who deserve the world.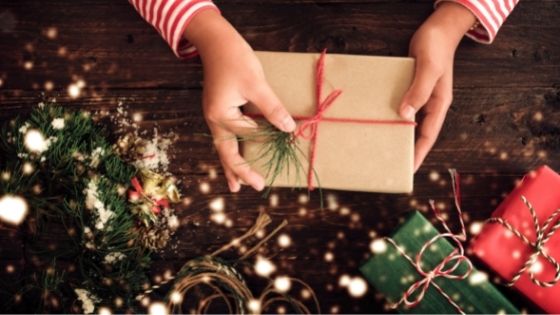 Gift an Experience
The gift of experience is an excellent idea for parents who have everything they need – and don't want to fill their homes with unnecessary junk. Take gift-giving to another level by enabling your parents to do something unique. A romantic gift idea could be a hot air balloon ride over spectacular parts of the country or a gift voucher for a restaurant they have been meaning to try out. Parents who have high stress levels will enjoy a relaxing day at the spa, while a culinary masterclass together can help brush up their skills in the kitchen and help make their meals at home more diverse.
A Trip for Two
So technically this is a gift experience, but a trip for two deserves its own section. If you have the money to splash or you truly want to give your parents something extra special, gift them a holiday to a destination they have always wanted to visit. Your parents may not want to splash out on a holiday, but that doesn't mean they don't need one. Visiting new places and experiencing other cultures is great for married couples who are used to staying at home, working and taking care of their kids. Not to mention, going on holiday will help them create new moments that they will remember forever and think of you when doing so.
Personalized Presents
A personalized present is the best type of gift you can give to people who have everything. Customization allows you to turn an ordinary present into a memorable gift that they will want to cherish forever. Thoughtful, occasion Christmas gifts for parents who enjoy the finer things in life could be a bottle of champagne with a personalized label and personalized flutes. While personalized mugs adorned with family pictures and engraved frames with a special photo inside make fantastic gifts for sentimental parents.
Food and Drink Hamper
If your parents have a passion for good food, indulge them with a food and drink hamper that would make a foodie proud. This edible gift idea can be catered to your parents' specific taste, and you can tailor it to your budget too. Chocolate lovers will appreciate an indulgent yet affordable Hotel Chocolate gift hamper, while Fortnum & Mason has an array of luxury hampers to choose from for something extra special.
Babysitting Service
Friends who have become new parents deserve a thoughtful gift too. Not only have they created new life, but everyone's attention is on the new baby. Give some thought to their needs and gift them your time as an informal babysitter. New parents will appreciate this gesture and you will be comforted by the knowledge that they will have precious time to themselves.