When it's time to get a gift for someone special in your life, spending time thinking about what to give is all part of the process. The possibilities are endless and this alone can make the gifting process tricky, especially if you're not sure where to start or if you're shopping for someone who seems to have everything already.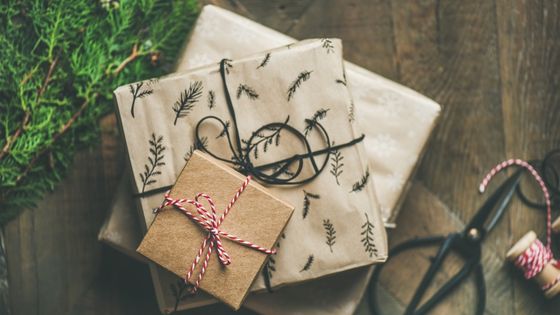 However, remember that gifts aren't limited to being something you find in a store or even make yourself. What if the perfect gift is simply something that held the promise of giving back to an organization you know your friend or loved one is passionate about? Here are four memorable gifts that will do just that, giving the idea of gift shopping (and giving) a whole new meaning.
1. Give Children a Better Chance
All around the world, there are children in need. Whether the needs are for essential items, shelter, safety, education, healthcare, and everything in between, there is always some way to help. Why not contribute to a children's charity in the name of your friend or loved one?
While there are so many different organizations available to choose from, taking the time to familiarize yourself with what's available and narrowing it down to a list would make for both efficient and informed gifting.
For instance, you might be surprised to hear that companies you're already familiar with or support, such as Young Living Essential Oils, have a pretty incredible charitable side. This is a win-win situation from a consumer's perspective, as you'd be able to feel great not only about any products purchased but where your donation is going as well.
2. Help Nourish a Family
One of the most unfortunate realities of life is that there are too many families all over the world struggling to put food on the table each day.
In addition to traditional acts of donating to a local food shelf or larger organization, did you know that there are unique ways to provide families across the world with gifts of livestock, clean water, or food baskets? It's worth the time spent researching available programs to determine the type of gift you'd like to give.
For example, Heifer International would be a great place to start, offering a few options for gifting.
3. Protect and Help Animals in Need
Another perfect charitable gift is one that helps animals. Whether it's for supporting endangered species, shelters, rescue agencies, or wildlife, there are plenty of outlets for choosing your gift.
Think of how neat it would be for a friend or loved one to adopt an elephant. or to become part of the Audubon Society.
A donation to the World Wildlife Fund would go towards the protection of majestic animals. This would be an excellent gift option for kids because of the adoption program — think how neat it would be for them to open a package to find a stuffed animal and an adoption certificate in their name.
4. Support Veterans and Their Families
While there are so many charitable gifts that are wonderful choices for just about everyone on your list, supporting veterans and their families could be one of the most important and impactful things you can do. This could be an excellent option for anyone in your life who has military roots or is passionate about mental or physical health.
For example, look for organizations such as Saratoga War Horse or the Wounded Warrior Project. Both organizations focus on supporting veterans experiencing PTSD and health issues, while also providing services that are otherwise challenging to find. You can gift small items that directly support the organization, make donations directly in your friend's or loved one's name, or donate money regularly.
If you're interested in supporting families with young children who have lost a service member, check out Tunnel2Towers. This organization helps to provide mortgage-free homes to families dealing with the financial hardship of loss.
The next time you need a gift for someone special, take some time to think about your options. Choosing a gift that gives back is a wonderful way to not only spend your hard-earned money but will also give that special someone in your life a unique tie to something truly meaningful.