It is funny how gifting was supposed to fill the gaps in relationships, and to reinvigorate love and warmth. Now, it has become a widely adopted practice that is much dreaded (until you know how to read minds and get a gift of someone's choice).
And of course unsolicited suggestions like "Just ask them what they like." or "Give something useful but pretty" or "hand out a gift card" barely make an effect.
Well, not to mention the last-minute shopping times. Just like those fidgety moments of buying an overpriced bouquet or a "thoughtful" showpiece to save you from going empty-handed. Your recipient would have spoken a couple of kind words and maybe, flashed a
smile, but the moment you went home, and sat by yourself is when your regret sunk in.
But it's time to change this faux pas. Turn your gifting fiascos into a memorable success with a personalized gift. This is your chance to outshine other guests at a party, be lauded by your staff or mentioned by your relatives in their will.
If this doesn't convince you, nothing else will – according to a survey by Inviqa, 85% of the people prefer personalized gifts. Thus, the secret to ace at gifting is to pick an item someone would use in their routine, and add a personal touch to it. Not only would they like the gift, but they would also tell others about it.
Your Secret To Impress Them Lies In A Personalized Gift
Consider one of your friends who's a bibliophile. What could you present to them? Another book? No. But something that would be related to books. Here, you could surprise them with a set of custom bookmarks.
Objects that are of routine use to people can be given a special touch with online prints. Everyone wears t-shirts, but a personalized t-shirt that displays a quirky message will draw eyes to the person wearing it.
1. Custom Tote-bags – Want to gift that fashionable friend of yours but you worry it won't tickle their fancy? Here's the cream of the crop – a custom tote bag. Not only you'll end up tagged on their Instagram feed but they will bless you with a whole lot of love.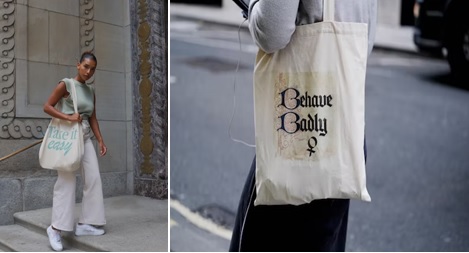 Ready made tote bags are available at many fashion stores online and offline. But if you think you could incorporate your idea to the bag, choose an online printing service that offers you the same.
2. Photo Gifts – Indecisiveness in choosing gifts is normal, but it shouldn't get the best of you. Afterall, what are photo gifts for?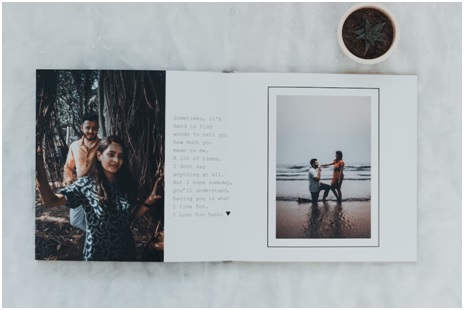 Pick a special photo of your recipients and get an LED photo frame printed for them. They wouldn't stop raving about it! You can try it with a wooden plaque too. These go well with any decor. Similarly, a photo book would be a thoughtful choice too.
3. Personalized t-shirts – T-shirts are timeless basics & are worn by people from almost all walks of life. When it comes to personalized t-shirts, many get it wrong.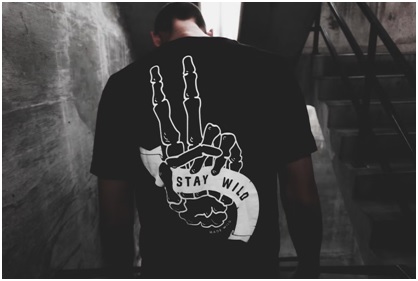 But you can nail printing a personalized t-shirt with a unique design that compliments your recipient's style statement through Sticker You. Simply choose an online designing software like Canva and upload your design on a printing website. But if designing isn't your tea, get a designer on board if your budget and time allows.
4. Gallery Wraps – Something that really gets noticed and used is probably gallery wraps. People don't hang antique paintings or frames anymore, thanks to minimalistic trends of today.
This is where gallery wraps come. They lend an artistic touch while standing out from other decor options. And surprisingly, they don't burn a hole in your pocket.
5. Keychains – It might seem cliche but keychains are arguably one of the most preferred items gifted till date. Whether gifting your spouse, a colleague, a friend or maybe bribing your boss to condone late work, keychains fit well with every purpose and occasion.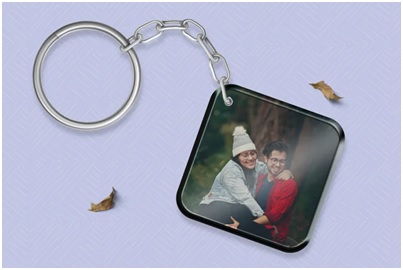 However, it all depends on the type of keychain. You may bump into nondescript keychains in the market – especially with name letters or sparkly thingamajigs. But that barely makes an impression. You can customize keychain with a photo, a heartfelt quote or maybe a pun, intended to make the recipient feel special.
6. Personalized Mugs – Mugs are hands-down the easiest hack of gifting. They are used by working professionals, students and even willingly-quarantined people at home. But this time, you do better with personalized mugs.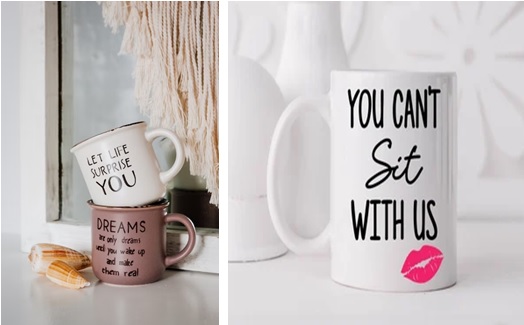 Try it with a quirky pun, a famous dialogue, a heartfelt note, or a wittingly edited picture of your recipient on the mug. Although many websites provide ready-made templates to print on mugs, it would be better if you go an extra mile to make your own design.
7. Crystal Gifts – Your loved ones may be wanting a diamond, but you can still find a way to their hearts with something as near as its sparkle. Crystal gifts are not only unique, but make for excellent presents.
You can embed someone's photograph or include a special message to a crystal gift – and these are not hard to find on the internet.
8. Custom Notebook – If we were to mention how many people in this world love stationery, we'd run out of numbers. Which is why we suggest you choose a custom notebook as a gift that will never disappoint.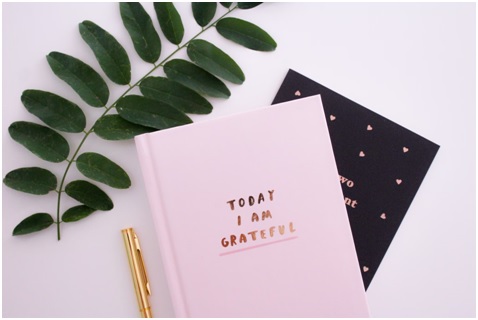 Despite a gazillion digital options, many people still prefer conventional notebooks & journals to take down notes. If you know a person like that, a notebook would be a perfect fit complimented with a pen, custom stickers or similar things.
9. Personalized chocolates – Finally, a gift that pleases the eye and puts an end on cravings. Of course, who could say no to chocolates? Unless your recipient is diabetic, you can always play on the safe side by gifting chocolates.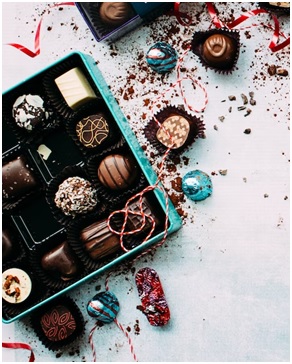 The Cherry on the top is getting them personalized – with the person's name or photo printed on the chocolate box. Just wait for them to unwrap the gift and look at them smiling.
10. Sipper Bottles or beer mugs – Not all gifts are destined to be put on the shelf until they collect dust. Some become a part of one's daily life with their useful qualities. With a personalized sipper bottle or beer mugs, you can never go wrong with gifting.

Sipper bottles can be gifted to a company's staff at large, to friends, or even spouses. Be sure of the design that you will emboss on the bottles, as it will decide your recipient's reaction to it.
This was it for personalized gift options! Always remember – the more unique you go, the more your person will like it.