Family is important – everyone knows this. But, too often, people can end up taking their families for granted as they get caught up in work and their goal of becoming successful and wealthy.
But wealth and success won't be as sweet if you don't have anyone to share these with. Whether it's the weekend or a holiday, take the opportunity to spend some quality time with your family.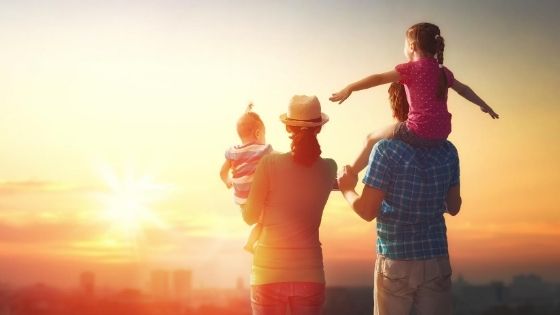 When planning a family day out, it may be challenging to find an activity that everyone will love. But with the right mindset and a bit of research, you can plan a day that everyone in your family will truly enjoy. Here are five useful tips to help you get started:
1. Learn Fair Compromise
In a family, deciding on an activity is never just the parents' prerogative. After all, the kids also have to enjoy the day out for it to be considered a success.
While the chances of everyone in a family agreeing on a single activity is low (you're lucky if this is the case for you), there are a couple of things that can help set you on the right path.
First is a compromise.
Your spouse might like to enjoy a scenic drive through the countryside, but your only child wants to see a movie. Although the activities may not be related, you can please all parties involved by exercising fair compromise.
Find out if it's possible to schedule both activities in one day, so everyone gets what they want. Just make sure that the activities can be done in a single day.
For example, if you can go to the movies by taking the scenic route, you can achieve both. The key is to make sure that everyone has a fair share of opinion, and all suggestions are considered.
2. Plan the Activity Ahead
Any activity requires planning, whether it's going to the mall or spending time at the park. Even if the destination is an easy choice, you still have to think about the activity ahead to help your family adjust their expectations and get excited for what they're actually going to experience.
One of the most common things families do on a day out is to go shopping at the mall. Rather than just driving there without any idea of what you'll do, plan your trip like you would a holiday.
Before you go, browse through the mall's website. They typically have helpful information that you can use for planning the activity, like a map of stores, a schedule of events, and even parking details.
When you know which establishments you'll encounter, you'll also be able to bring the right coupons, gift cards, and even access passes that could help make the trip more enjoyable for every member of the family.
3. Think About Having One Activity at a Time
Too often, people try to multitask – even on a family day out. But as most people know, multitasking is barely possible, especially if the different tasks require your full attention.
Since it can happen at a busy time for people, a family day doesn't necessarily mean that you need to spend all day with your family. The key is to find at least one activity at a time that will still give you a chance to bond with your loved ones.
If you're short on time, going to the mall may just be your best bet at making the most of the day out. After all, the mall already has everything you would need: from stores for shopping to a wide range of restaurants and food establishments for quick snacks and simple lunches.
Also, remember to avoid overscheduling. Stick to the activities that you consider priorities for family fun, like the drive and a movie example cited earlier.
There's no point in doing everything all at once. Set aside other activities for later. It doesn't have to be complicated. Remember: The thought is what counts most.
4. Consider Factors That May Affect Full Enjoyment (like the Weather)
It's fun and exciting to be spontaneous, but if you're the organiser of the family's day out, you have to be more critical about the details. This is especially true for factors that may affect your family's ability to enjoy the activity set out for them.
For example, if you decided to go to a park or any outdoor destination instead of the mall, your primary consideration would be the weather.
To ensure that the outdoor entertainment isn't disrupted, monitor the weather forecast. If bad weather is expected (or signs point towards it), adjust your outing schedule for another day.
If you can't, advise everyone to bring an umbrella or poncho.
5. Think About Your Family's Needs
For full enjoyment, you must also consider the needs of all the family members attending the day out. This means you shouldn't plan to go on a hike or camping trip if elderly members of the family are joining. The same goes for kids and outings that involve drinking and fine dining.
In short, choose a theme for the trip that appeals to all ages involved.
Besides the general theme, you also need to consider smaller details like nap or rest times. Both the elderly and children need these. Of course, you can always cut the trip short should things seem to spiral out of control.
When tired, young children can get a bit cranky. They may also get hungry really quickly, so make sure that you bring enough food and drinks for them, and that you have easy access to excellent dining options.
The elderly may also have specific food preferences and needs.
It would be better if you go somewhere you can easily access child-friendly restaurants. You can also give each child a snack box they can carry in their backpack to snack on while you shop in the mall or walk around the park. Just remember to carry several snack options for picky eaters.
Here's to a Fun Family Day Out
Family day outs are meant to be fun and memorable (in a good way) for you and your family. Make sure that you achieve this by following the planning tips listed in this article.