Valentine's Day is the most romantic day of the year, celebrating Love and Romance around the globe. Flower Deliveries are at their peak on Valentine's Day with thousands of roses being delivered locally and abroad. Celebrating Valentine's Day with your loved one should be special regardless of budget. Celebrate Valentine's Day with a simple romantic dinner for two at home or a lavish affair out on the town, Romance is for everyone!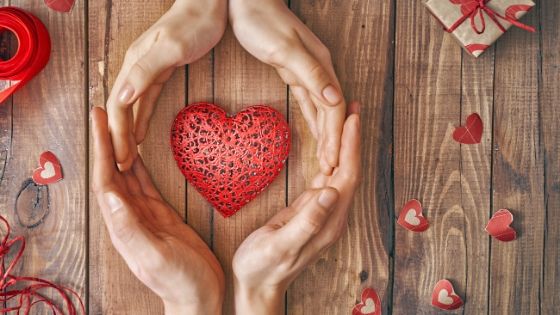 Here are 8 tips to create the Perfect Valentine's Day for you and your partner.
1. Flowers say it All
Roses are the traditional flower of love, however the colour of the flower refines the message further, for example Red for true love, Pink for devotion, and Orange for passion. Other flowers have messages too, Orchids, tulips, carnations and violets all have distinct meanings of their own, so you can personalize your message to your loved one. You don't need to break the budget, a Flower Delivery of a single rose or enough bouquets to fill the house will express your love for your partner and may be all you need to keep the Romance alive and well.
2. A Valentine Weekend
Going away, just the two of you, to somewhere relaxing and romantic for a night or two is perfect for a Valentine's Celebration. Find somewhere that you both enjoy; a cozy cottage out of town; a Spa Retreat perhaps a Glamping weekend away? Whatever's right for both of you will be perfect for a Romantic Valentine's celebration? Remember, Valentine's Day brings out the 'Romance' in most couples so be sure to book ahead!
3. An Adventure together
If you are a couple who loves adventure, find something exhilarating that gives you both thrills. A Balloon ride, starting at dawn and finishing with champagne could just be the start of a perfect romantic day. Try a Mystery flight interstate for the day, if your budget allows, and book for lunch or dinner at a lovely restaurant. If you love the outdoors; a hiking adventure for the weekend in one of the National Parks or along some of our beautiful coastal walks might be the perfect romantic getaway for you.
4. A Token of your Love
Do you like to shower each other with gifts? Well Valentine's Day offers you the perfect opportunity to find that special gift of love. What are your partner's passions? Lingerie? Watches? Artwork? Cologne? This is an expression of your feelings for them so It must be personal and not too silly, this is a token of love. Add a beautiful rose or bunch of flowers from your flower shop to seal the deal!
5. Valentine's Day Treasure
If your partner loves mysteries, why not hide your Valentine's Day present and provide fun clues to find it?
Make the clues intriguing, such as a poems or verses, sticky notes or a puzzle that reveals the next clue, even an emoji message! The 'Treasure' could be anything from a special gift to tickets for a special occasion, whatever suits your partner and your budget! A treasure hunt can take as long or as quick as you want, just think it all through first, don't make it too hard, but make sure it's fun and romantic!
6. Romance at Home
Dinner out and gifts not your style? Then bring romance into your home, this is a time to make your partner feel special and important, so make an effort. If morning is 'your time' try a yummy breakfast in bed, with flowers and a loving card or poem on beautiful paper. Alternatively, try an evening experience…create the mood with candles and beautiful flowers on the table; low lighting and soft music along with a delicious home cooked dinner. Turn off phones, emails and any form of Social Media. Cleaning up can wait till tomorrow, follow up dinner with a romantic movie together at home, or whatever…this evening is for Romance without interruption.
7. Valentine's Day all year
Homemade gifts show your love and are willing to make an effort. Give your love a selection of 'promise coupons' to use, either 'at will' or monthly for the rest of the year. The 'promises' can be anything you are willing to do for your partner…a massage; breakfast in bed; a scheduled date-night. Keep the mystery going by placing the coupons in envelopes marked for specific opening dates, to reveal the surprise? Set the mood by accompanying the first Valentine's day envelope with flowers and something delicious that they will love.
8. Revisit places you love
Maybe Valentine's Day is a time to relive some of your special moments together if you have been together for some time. Revisit places that have meaning for you, it could be the place where you first met, or where you went on your first date. Maybe a road trip to a winery or brewery that has happy memories. Consider finishing the day with a sunset cruise, or an evening picnic to watch the sun go down (be prepared and take a blanket) while you just enjoy some Romantic time together.