The pandemic has not shattered the hopes of international students enrolling in educational institutions across Australia, New Zealand, Canada, and the UK. Every year thousands get admissions to the premier colleges and institutions. Some of the reasons to study in the institutions are quality of education, world-class infrastructure, and excellent faculty.
The question put across by visa applicants is how to go abroad for studies? Before making study abroad plans, they must know everything about submitting student visa procedures. The procedures include academic details, identity poofs, work experience, if any, English language proficiency test, health & character, and finance proofs.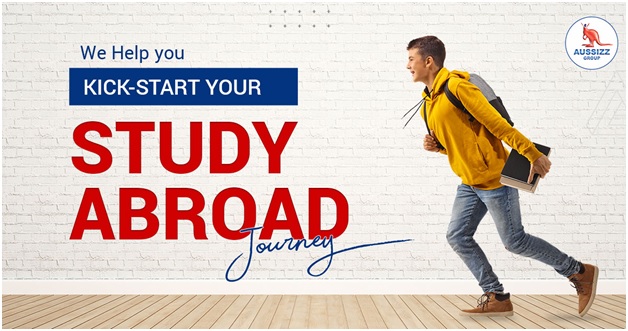 Having said this, follow a step-by-step guide to study abroad – it helps to prepare for an overseas study experience.
The step-by-step guide for studying abroad are –
Options to pursue studies
Make the most of overseas education. Many institutions in developed nations offer affordable education. Even tuition fees of Bachelor's and Master's degree programs vary depending on the institution. There is something available within one's budget.
Interesting facts
Education fees are the highest in Canada, Australia, New Zealand, and the UK.
Study loans cover costs. Work while studying part-time.
Note: It is best to follow all rules and regulations with students allowed to work for limited hours every week.
Make study plans at the beginning
Be clear in your objective. Decide on a career during high school. Others take a decision only weeks before applying to studies. Select the right career pathway that fetches good employment opportunities.
Some popular disciplines are:
Computer Science and Information Technology
B&M (Business and Management)
Law
Engineering
Medicine
Psychology
International Relations
Select a destination
Set priorities right. Where do you want to study or if a particular course is as per your budget? It is time to opt for a country of choice.
Some questions to narrow the search are:
Keen to study in an English-speaking country?
Wish to work during your studies?
Prefer to stay in a big city or town?
Willing to commute to a university?
Want to study in a country close to a native nation?
Love to travel or not?
The responsibility lies on your shoulders to enroll in a premier university in Australia, New Zealand, Canada, or the UK. Interestingly, many institutions offer scholarships to international students.
Compare favourite degree courses
Let the study abroad consultants guide you in the entire process, from solving education issues to choosing a country. They help you to choose the right study program. Several business schools offer one or multiple programs in the same discipline.
Choose the right program. There are chances of ending up with the wrong one. It is advisable to take the help of an expert if faced with difficulty when it comes to courses and degree programs.
Listed below are different factors:
Duration of a course
It takes 5 to 6-year to completion of a specialized course. Besides, it takes 3-4 years to complete a Bachelor's, while a Master's lasts for 1-2 years.
Part-time/Full-time
Along with part-time courses, you can avail employment opportunities. Gain on-campus experience with the help of a full-time study program.
Apply to universities
The chances of getting into a foreign university are bleak if you do not provide a COE (Confirmation of Enrolment) letter. It is one of the pivotal points and acts as a guide to study abroad if you are an overseas student. You can apply to 2-3 universities which are allowed in some countries. Education procedures are a lot easier. Some points to remember are as follows:
There is a centralized system in these countries, even though you are applying in multiple universities Certain institutions ask for a digital document copy. Others require copies forwarded through post along with digital scans.
Clear English language proficiency test
Different universities accept English language test details from international students. If you are pursuing a course from an Australian university, you need to take a PTE examination to ace scores for Permanent Residency. It is PTE online coaching that helps you to enhance scores.
Make sure to consult overseas education consultants who guide you with the relevant test criteria if you want to study in Canada, UK, or New Zealand. You need to provide proof of English language proficiency. The majority of universities prefer certificates in IELTS Academic, PTE, etc.
These tests are evaluated based on four modules:
Listening
Speaking
Reading
Writing
Prepare accordingly. The test format of these English tests differs. A lot involves speakers conversing in different accents, answering multiple-choice questions, answering questions based on texts, writing essays and letters, and other task types. Test your ability through vocabulary and grammar.
Student visa
Before applying for a student visa, overseas students have to conduct extensive research. The question often asked by individuals—What are the requirements to study abroad?
Provide immigration authority with all the details of visa particulars. Every applicant applying for a student visa Australia has to provide a COE. Thus, you need to submit academic details, work experience, identity proofs, health and character certificate, English language test scores, and Genuine Temporary Entrant (GTE) requirements. GTE comprises the purpose and reason of study, course duration, finance proofs, and the applicant leaving for the home country after completion of studies. If all the details provided are genuine, the applicant can receive the visa in the stipulated time.
It is not PTE alone accepted by premier universities in the island nation, but some allow IELTS Test scores. It is the Test accepted by institutions across New Zealand, Canada, and the UK. Take the IELTS online coaching to obtain a good band with tips and tricks that enable students to overcome many test difficulties.
Accommodation costs
Work on your budget. Make sure that the accommodation cost is affordable. An international student has to spend EUR 200-700 per month where you want to live. Pay attention to the different contracts.
The correct course and destination guarantee peace of mind. Make the most of it with Aussizz Group, your leading education and immigration provider.