Education is a vital aspect of everyone's life. Choosing the right college and course is essential. However, most of the time, students and parents worry about the expensive tuition expenses of quality education. The Best Career Counsellor in India is here to inform you about the nationally and internationally available scholarships and provide tips on attaining them. So, students don't have to worry about economic constraints and focus on their studies.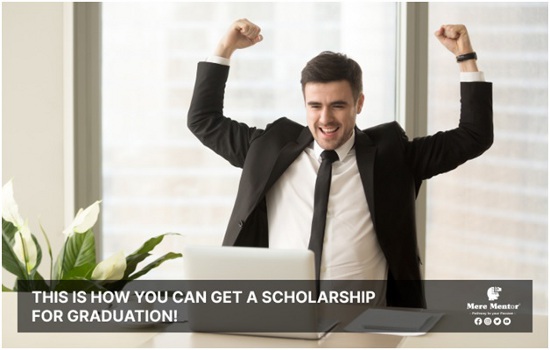 Read on to learn about scholarships, their types, different scholarships, eligibility, and student funding.
What are scholarships?
Scholarships are grants or financial support that Governments or Universities provide students for further education. They are fully or partially funded, depending on the candidates' institution, foundation, and course. The aids are allocated to students for:
Academical Performance (Merit-based)
Athletics/Sports achievement category
Financial requirements for the low-income class – Need-based (These scholarships are usually known as Grants)
Minority groups (Gender, religion, race)
The institution and foundations customize the scholarships every year. Foundations can give it to undergraduates, postgraduates, or even particular Ph.D. aspirants.
Some International Universities and countries provide scholarships to overseas students as well.
How can students attain Scholarships?
1) The student must check the availability of scholarships and the eligibility criteria
Awareness of scholarship opportunities is essential. Students can use online websites to track the new programs and institutes. Researching the requirements and the aid details can help you choose a suitable scholarship.
2) Resume and Cover Letter LOR
Preparing a great resume and cover letter is fundamental while applying for scholarships. These will help the student stand out from the other potential candidates. The Career Counsellor in Delhi states that a Letter of Recommendation (LOR) from a Teacher/Professor or Principal is also valuable for you.
3) Submission of applications
When registering for courses at different universities, the applicant must remember the eligibility criteria and attach the required documents. Meticulous checking of the filled details on application forms is crucial to avoid any mistakes or errors. Students must also submit their applications before the deadlines.
4) Interview preparation
Most universities conduct interviews and sometimes even group discussions for their selected candidates. You must confirm the interview details about the place and show up on time. Wear formal attire and carry required documents. Confidence and polite manners are basic demeanors that the interviewers expect from students.
5) Avail resources and guidance from experts
The Career Counsellor in Delhi recommends the students use any available resources to learn about various Scholarships in our country and abroad. You can approach your teachers or career counselors or use internet resources to contact experts/students who have achieved the aids for preparation. This additional support would significantly increase your chances of obtaining a scholarship.
Different Scholarship policies and programs
Here is a list of Indian Scholarships students can apply for:
1) Indira Gandhi PG Scholarships (Single Girl Child)
Eligibility:
Only female child
Age before 30
Secured admission to a Master's program in recognized institutes
Rs. 36,200 per annum is provided for 3,000 post-graduation students in India.
2) Post Matric Scholarships Scheme for Minorities
Eligibility:
Candidate must belong to Muslims, Sikhs, Christians, Buddhists, Zoroastrians (Parsis), or Jains
The student must be studying in grade 11 and above
The annual income of family/guardians must not exceed Rs. 2 lakhs
The student must have a score of at least 50% mark in the previous examinations
The scholarship amount differs for each candidate depending on the categories.
3) Post-Graduate Merit Scholarships for University Rank Holders
Eligibility:
Undergraduates who are 1st/2nd rank holders and admitted into a postgraduate program
The student must have a score of at least 60% mark at the UG level
The age limit is 30
Rs. 3,100 is provided per month for two years.
4) Kishore Vaigyanik Protsahan Yojana (KVPY)
Eligibility:
High school students from the Science stream, with at least 75% marks
Students in selected undergraduate/postgraduate programs with 60% marks
Candidates will have to attempt the KVPY aptitude examination
Monthly stipends up to 5,000/- for UG and 7,000/- for PG students, and annual contingency grants are available for up to 20,000/- and 28,000/-
5) HDFC Educational Crisis Scholarship
Eligibility differs depending on the category of the scholarship:
Students from classes six and above, with at least 55%
Individuals who are from the low-income working class (Annual income
Financial aid up to Rs.35,000 or 45,000 or 75,000 is available for students (according to the classifications)
A list of International Scholarships that Indian students can apply for:
1) The USA
Fulbright-Nehru Master's Fellowships
TATA & Cornell University Scholarships
Asian Women – Business Scholarships
AAUW International Fellowships
Inlaks Shivdasani Foundation Scholarships
2) Canada
Global Citizen Scholarship
Scotiabank International Partner Entrance Scholarships
BeArt Presets Academic Scholarship
Lester B. Pearson International Scholarship Program
3) The UK
Edinburgh Napier University Scholarship
Chevening Scholarship
Oxford & Cambridge Society Scholarships (OCSI)
Charles Wallace India Trust Scholarships (CWIT)
Commonwealth Scholarship
4) Australia
India Global Leaders Scholarship
Melbourne & India Postgraduate Scholarship
University of Adelaide Ashok Khurana Scholarships for Students of India
5) Japan
Japanese Ministry of Education, Culture, Sports, Science & Technology Scholarships (MEXT)
T. Banaji Indian Students Scholarship
Sato Yo International Scholarship
J.T Asia Scholarship
Countries like Finland, Germany, Norway, New Zealand, South Korea, and more offer international scholarships and are suitable countries for students to study and work.
IELTS (International Examination Language Testing System) is mandatory for students whose first language is not English and who wish to study in English-speaking countries.
Kindly note that in non-English speaking countries like Japan, France, Germany, etc., the Government requires the students to take courses to learn their native language and clear the proficiency examination levels.
Conclusion
There are numerous scholarship opportunities for Indian students nationally and internationally, excluding the ones mentioned here. Best Career Counsellor in India suggests that sufficient preparation and correct selection of scholarships can yield great results.
Competitions for scholarships are often high, but students are encouraged to prepare well and work hard to secure them as they are beneficial for education and career goals.