More than ever, the number of people is looking for a rental flat in Faridabad, and we cannot thank employment opportunities enough. Faridabad is located in Haryana but is a crucial part of the Delhi National Capital Region (NCR). Hence, people who find it difficult to afford rental flats in Delhi, while working in the city, look for different options, and Faridabad is one of these.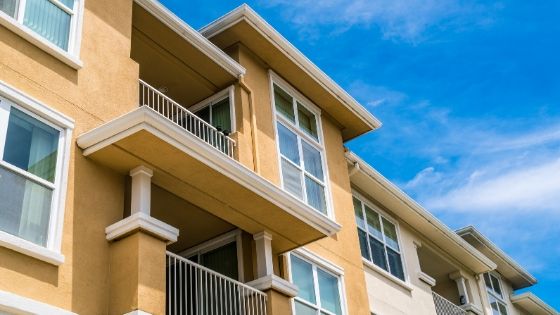 Rental Home Market in Faridabad is Booming
Given the progress of industrialization in Faridabad and the high air pollution in Delhi, people are considering Faridabad as an affordable and ideal choice. As a result, it has opened doors for many investors to invest in residential properties.
There are many hot areas, where the residential societies are constantly on the increase.
Following are the best areas where you can rent a flat in Faridabad:
If you are working in Gurgaon and want to stay in Faridabad, then you can rent a flat in NIT and Sainik Colony. If you are working in Delhi or Noida, then you should look for a rental flat in sector 37 or sector 35.
If you are shifting to Faridabad along with your family, you will need a proper educational hub. There are many good schools in Faridabad near Sector 14, Sector 15, and Sector 17.
If you are looking for a quality living experience in Faridabad, you can consider Sector 14 and Sector 15.
Co-living Space for Bachelors
Usually, bachelors can be defined as the cohort who has fewer demands in terms of how the rental flat in Faridabad should be. They look for price and amenities. If they find that a rental property is affordable and spacious to suit their needs, they select it, regardless of the location.
In such a case, co-living space in Faridabad is gaining huge momentum. The investors usually invest in the residential properties that are near the schools and colleges. There are many residential properties near the IT hubs and commercial space, which offers co-living space for bachelors.
Benefits for Tenants
Faridabad is one of the crucial cities in the Delhi NCR. The city offers many benefits for the tenants.
Affordability is one of the topmost benefits of renting a flat in Faridabad then the other cities.
Accessibility to other places using Uber, Ola, Metro, and other bus stops.
Convenience to live in Faridabad also reaches to the availability of grocery, restaurants, hospitals, and entertainment hubs.
Benefits for Homeowners
Besides the tenants, even homeowners enjoy special advantage by investing in the residential properties and renting them out. Below are some of the benefits for the homeowners:
Low cost of ownership of the rental property in Faridabad.
Increasing industrialization in the city makes it easier for homeowners to look for tenants.
Easy availability of amenities makes it easier for homeowners to add value to their rental flats in Faridabad.
Be it the agricultural sector or industrial sector, Faridabad is definitely turning into a crucial region in Haryana. This is attracting many people from other parts of India to Faridabad.
Key Takeaway
Undoubtedly, Faridabad makes a great place for tenants as well as homeowners. If you are looking forward to renting a flat in Faridabad, you can directly contact us.