As a business owner, you are doing a humongous amount of work. From staffing to meetings, planning to execution, each task requires your active participation. This simply states means that you need to cut down your time on tasks that can be automated. Such as using an auto-dialer instead of typing numbers to make hundreds of calls.
Also to scale up your business, you need to eliminate any chance of making human errors, so as to retain old and build new customers.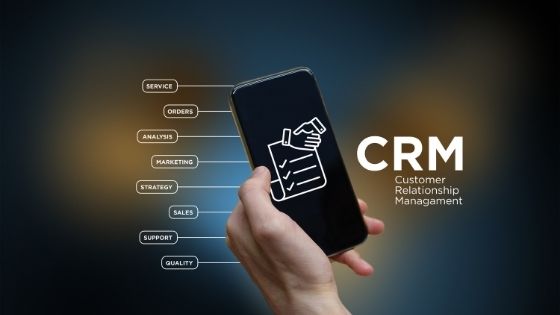 CRM software serves your customers with a delightful experience and keeps your team hassle-free.
Here are 5 reasons you need to implement a CRM for your business today:
A. Time-Saving
Time is the coin of your business. In the competitive business world where everyone is trying to outpace the other by striving day and night, how do you manage to shine out by doing more in less time?
As the business owner, you need to notice the areas where your team is spending too much time.
Identify if the calling team wastes time:
In dialing numbers more than in convincing clients.
Accumulating leads from various sources to one common excel sheet.
Distributing the accumulated leads among the callers.
Noting call reminders and searching for customer information when it's time.
Manually typing and sending WhatsApp messages and Emails.
Use a CRM to automate all of it. Save 50% of the working time and invest it in:
Convincing potential leads.
Closing more deals.
Earning higher revenue, and growing your business!
B. All information at a single place:
Scrambled information not just gives you pain, but adds a big cost to your business.
Just imagine losing out on a crucial piece of information or being unable to find it when needed!
Scrambled data leads to missed meetings with potential clients, you lose your ability to recall the lead or remember the conversation you had initially!!
Some days you feel you have enough potential customers but other days you aren't able to drive any sense of the information you possess.
Your WhatsApp conversations stay in the phone, calls in the call log, and emails hidden in gmail which makes it very difficult to differentiate between interested and uninterested leads.
Haphazard stored information is nothing but only a collection of useless facts!!
Eliminate your irritation and also avoid the burnt of customer frustration with TeleCRM.
Avoid firefighting and be more productive.
C. Information sharing across team:
Sharing data across teams has made businesses more efficient. Be it conversing with clients or reducing silos, it has always done wonders!
When within an organisation you see two departments firefighting and blaming each other, you know exactly how a better communication could've avoided the situation.
CRM software makes cross-departmental communication easy. It can :
Increase team's productivity.
Ease and efficiency in taking decisions.
Improve team's engagement by giving them access to correct information.
Moreover, since everyone is adding and referring to the same software, they all stay on the same page which clears up any confusion before it turns into a problem.
D. Data security:
Your company, like all the companies across the globe, generates, collects, and stores a large quantity of data which is sensitive in nature. There is fear of it being leaked or lost!
Any problem with your system could risk all this crucial data. So, no matter how careful you are, your data in your system is not completely safe.
But in the case of CRM software, all your data is stored in the cloud on remote servers. Data is also stored on backup servers in most cases.
So even if your system undergoes a problem, you can be rest assured that you will not lose any of your important customer data collected over the years.
E. Ability to automate and scale
Doing the same task multiple times not just wastes time but is also monotonous and mind-numbing.
Automation eliminates the bottlenecks that lead to lost time and revenue. You can put an end to the repetitive and drudgery tasks which are necessary but no doubt redundant!
Automation helps increase productivity and compliance since the repetitive tasks can be taken care of by creating workflow triggers for specific actions.
CRM software will outweigh all your difficulties and help you scale by:
Saving your employees time.
Streamline your complex company processes.
Meet customer demand in a short span of time.
It's not just the sales department that can benefit from automation but also your marketing department by automating the email marketing campaigns, saving templates so as to not type the same message a thousand times, departments improve the quality of work!
Thus, using a CRM makes the cycle shorter, improves lead to customer conversion ratio and thus helps to scale!