It doesn't matter how tough your day has been or how much you have to go through for the entire day, you always know that you are going to find peace at home. This is one of the main reasons why everyone loves keeping their home simple and peaceful yet enticing. From the living room of your house to the dining room, every corner should give you a sense of relaxation and that can only be done if your home will be properly organized. But are you able to take out enough time from your busy life and work on making your home organized?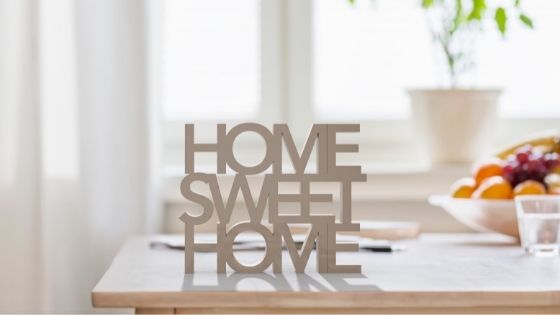 We are living in a fast-paced era where almost everybody out there gets very little time for things like keeping the house organized. But just because you follow a busy routine doesn't mean that you have to deal with an unorganized house. A professional organizer can act as a saviour in this case and if you have never heard about a professional organizer before then you have come to the right place.
In this blog post, we are going to discuss how professional organizers can help you in keeping your homes orderly while not making any changes to your busy lives.
Who is a professional organizer?
A professional organizer's job isn't only limited to cleaning your house as their skills go beyond just simple house cleaning. If you will go by the definition given by the National Association of Professional Organizers only then you will realize that all the organizers use their experience and expertise for creating a custom system for all their clients.
This simply means that a professional organizer can always teach organizing skills to all their clients so that the clients can take control of their environment instead of letting things go haywire.
Some of the most common tasks that an organizer can help with are;
Goal setting
Time management
Space planning
Closet design
Cross-country moves
Record management, and much more
You should never consider both professional organizers and house cleaners as the same people. If you are going to choose a cleaner for your house then they will visit your house, stay there for a couple of hours, clean the house and then leave but that is not the case with professional cleaners. If a professional organizer is going to visit your house then they will come up with unique solutions to deal with your current organizational issues. Even after that, the professional organizer is going to help you by building long term strategies that is going to help you in conquering those areas where you earlier struggled.
When should you look for a professional cleaner?
It's true that you are going to call a professional cleaner if you are a chronically disorganized person but you can find a professional cleaner of great help in other types of situations like;
Life-changing events
Life is full of unexpected events and therefore, you should always be prepared for such changes. People relocate, get married, take care of aging parents, start families, and much more. All these events can bring in new responsibilities in your life and even new stuff in your house. You can always get in touch with a professional organizer in such a situation and get home organizing services.
Paperwork overload
It doesn't matter whether you are working in your new home office or you are simply looking forward to getting organized with your financial records, a professional organizer offering world-class Home Organization Store can always act as a savior.
When it comes down to chaos in terms of paperwork then a professional organizer can always help you to get centralized and cull your paperwork. In addition to this, the professional designer can also help you in building a proper system for document retention.
Home design
If you are making any type of change to the overall structure of your house like adding a new kids area, widening the kitchen area, changing the dining room into a new home office then a professional designer offering the best home organizing services can always help you to optimize your home design.
A professional designer knows how to manage space and make the most of even the smallest sections of your house. For example, a professional designer can make suggestions regarding the storage containers and shelving or give you lessons on how to use the existing space. But make sure to choose only a professional organizer.
If you are looking forward to staying organized and if you are not able to take out time from your busy routine then the best thing that you can do is to get help from a professional organizer. The services of such organizers go beyond simple cleaning as they design a proper plan for dealing with all the different types of organizational issues.