Becoming a better soccer player means working towards specific goals. Knowing where to start and what skills you should focus on can be challenging if this is your first time playing soccer. It can also seem overwhelming if you need to learn about the game or how to improve.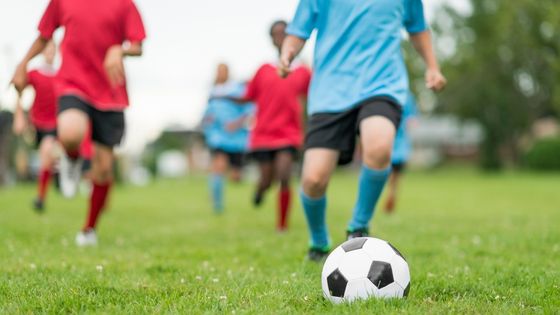 Luckily, we are here to help! Whether you are a beginner or have played for years, improving your game can initially seem daunting. Fortunately, you can make many small changes each day that will lead to significant results as time goes on. Improving your game can be simple, so we have created this guide for beginners. This article will outline some key areas you can work on to improve your game.
What To Work On As A Beginner
It is essential to keep in mind that improving your game takes time. You will make many small changes that add up over time. If you rush into this process, you will get frustrated and give up too quickly. Rushing into a new hobby can be dangerous, especially regarding something as important as soccer. That is why the best thing you can do as a beginner is slow down. It doesn't mean you should do less, but rather do it better. There is no point in training on the same things over and over again while you are still learning. Every day, try to incorporate a new skill into your training. It will only serve to improve your game as a whole.
Improve Your Soccer-Specific Skills
As a beginner, improving your soccer-specific skills is the most important thing you can work on. Your soccer skills are the foundation on which everything else you do on the pitch rests. The better these skills are, the more success you will have with the rest of your game.
● Ball Control: The first soccer skill you must work on is ball control. It is all about taking possession of the ball from your opponents and then passing, dribbling, or kicking it with your foot.
● Passing: Passing is one of the essential soccer skills you can have. It is used to both receive and then directs the ball to an area of the pitch your teammates can use. Pushing the ball forward while passing is one of the best ways to create chances and score goals.
● Dribbling: You use your foot to move the ball towards your opponent. This skill is essential because it allows you to move forward and make more plays with the ball.
● Receiving: A player waiting for the ball to come to them and then using their feet to control the ball and pass it on to a teammate.
Learn How to Play With the Ball
The best way to improve your soccer skills is to add new tricks and skills with the ball. It will allow you to develop new ways to score and make your teammates more comfortable on the pitch with you. To do this, you will have to learn how to play with the ball.
● Keep Your Balance: This is the most important skill when playing with the ball. If you lose your balance, you will have a more challenging time making play with the ball and scoring. It would help to keep your feet planted on the ground while holding it or dribbling.
● Use Your Feet: As we mentioned above, the best way to add tricks and skills to your game is to work on using your feet while holding the ball. It means you must keep your feet and knees bent while holding the ball.
● Protect Yourself on the Pitch: As a beginner, you must learn how to protect yourself. Learning how to take hits and protect yourself on the pitch when you make a mistake will be essential. It can be a frustrating experience to make mistakes on the pitch, but it is part of the game. You will make mistakes while learning to play with the ball, which is OK. To learn how to protect yourself on the pitch, you must practice taking hard shots, taking out your opponents, and protecting the ball in the box. You can practice a few shots in your local playground with soccer netting installed, so you do not harm the audience or people outside the ground. These are all essential skills that will serve to protect you on the pitch.
Conclusion
If this is your first time playing soccer, knowing where to start and what skills you should focus on can be challenging. There are so many different aspects of the game to learn, and it can be intimidating to try to keep up. While practising or playing, always ensure that you won't hurt yourself badly and ensure the playground has safety padding on sidewalls, rail paddings and all the safety measures for players.
These are the simplest, most effective ways to improve your game. If you follow these steps, you will be well on to becoming a better soccer player.