The concept of starting a new business can be scary and daunting for many artists. After all, it requires them to rely on their artistic abilities and marketing skills to make a living.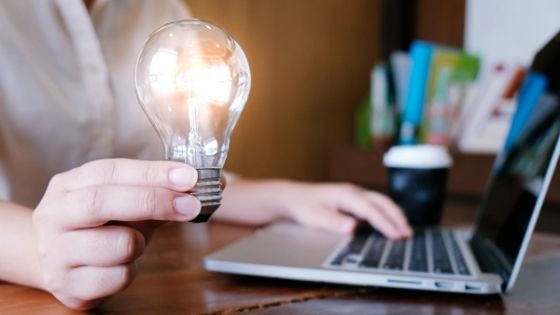 But, if you have the resources and the right attitude, you can make money using your skills. Artists can enrich the world while earning simultaneously with the following business ideas.
Try Antique Curation
Having the technical skill to make art is not the only way to use your creative side to make money. If you don't want to paint, you can use your great taste in art to still make an earning.
Many people are looking for unique vintage decorative pieces. But not everyone has the time or resources to uncover and curate antiques.
Whether in-store or online, you can experience the fun work of looking for the best pieces by curating antiques. You can find these antiques at thrift shops and estate sales.
Your customers will pay you for the convenience of using your good eye to find the best styles.
Become a Creative Consultant
The business sector is a competitive world. Now, there are a lot of brands and companies looking for creative consultants. These people use their skills to find solutions and promote innovation.
As a creative consultant, it will be your duty to develop concepts, discover ideas, and help drive business growth. Such expertise and skill are needed now more than ever in a creative market.
Invest in an Entertainment Franchise
You can fuel your passion for art while earning money by investing in an entertainment franchise.
The first step in investing is choosing a franchise. Today, entertainment franchises focus on music, painting, travel, and even video games.
With many franchises opening up, the opportunity to become the best franchisee of your community has never been more promising.
Most of the new franchises are also perfect for those with children. Pick the best model that works for you and get started on your entertainment franchise.
Start Doing Calligraphy
If you do calligraphy for fun, you can start making money by selling your pieces. You can also offer calligraphy services to those in need.
You can even start your calligraphy studio. If you still cannot afford one, you can always start as a freelancer.
A calligraphy business requires minimal costs, as you will only need a pen, ink, and paper.
If you don't do calligraphy but are interested in starting a business, you can always learn. There's a wide range of valuable self-help resources online to teach you how.
Offer Photo Editing Services
A photo editing business helps individuals touch up their photos for special occasions. The editing can be for images in business events, social media, or publications.
Most businesses need the help of a photo editor. That means there will be a market for photo editing services in your community.
To start a photo editing business, you need a working knowledge of lighting, composition, and photo editing techniques. You also need to have the skills to use editing software like Photoshop.
The costs of starting a photo editing business are almost always low. You only need a computer and editing software to get started.
You may also need to invest in marketing your editing services. Your rates will change depending on your skill and the complexity of each project. But photo editors with small business connections will usually have a steady stream of clients.
Create Tattoo Designs
Tattoos continue to gain popularity among young adults. Many people are willing to spend a good chunk of money on a high-quality tattoo.
Making tattoos is an art form through and through. A tattoo artist requires more than skills and a very steady hand. You need to know that the pieces you make will stay with your clients for their entire lives.
Be an Art Director
The responsibilities of an art director can encompass a variety of jobs. They help create films, design magazine layouts, and plan massive marketing campaigns. Sometimes, they oversee the entire branding of a company.
These points are only a few of many examples of jobs that art directors do. The bottom line is they plan the whole design for a project, whatever that may look like.
If you have a passion for styling, graphic design, photography, and typography, then being an art director can be for you.
These are some business ideas for artists who want to be entrepreneurs. With these concepts, creative-minded individuals can make money while improving their artistic skills.