If you're planning an affordable vacation, renting a car might not seem like a possibility. This form of travel is often seen as an expensive option only intended for luxury vacationers and not budget backpackers. While it's still more expensive than taking public transportation, renting a car doesn't have to break the bank. Here are 8 tips for getting cheap car hire.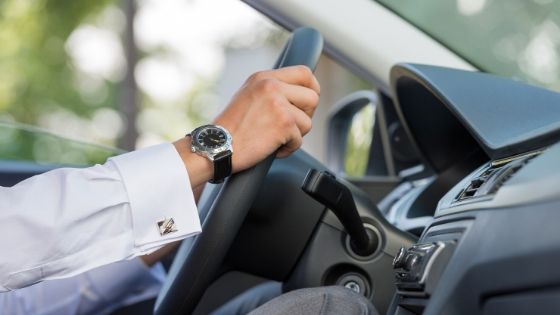 1. Start your search on comparison sites
There are specific websites dedicated to helping you find the cheapest car hire available. These are the sites where you should begin your search. Hotwire, Priceline, and Expedia are just a few of these aggregator sites that will collect your trip details and search amongst the available offers to find the best deals. You can filter the search results to only reveal those options within your price range. Be sure to have the results listed from cheapest price to most expensive to see the best offers first.
2. Double-check the rates on the actual sites
While aggregator sites are perfect for comparing various car hire deals, they might not offer the most affordable option when booking. It's always a good idea to double-check the cheapest offers by comparing the comparison site's price with that of the actual provider's site. Some car rental companies will offer a special discount when booking directly through their site. You still might find a cheaper deal on those aforementioned comparison sites, but it never hurts to check.
3. Don't discount the little guys
Brand recognition plays a large role when deciding what kind of car brand to use. While this is partially subconscious, there is something understandably reassuring about renting a car from a reputable and well-known company. Although these brand names are typically good choices, they might not always be offering the best deals. Don't automatically discount some of the smaller, more local options. Be sure to check their offers as well to see if the deals are worth it. Always make sure the ratings are up to snuff though.
4. Turn to Google
While aggregate sites are a great place to start your search, there are times when Google can come in handy as well. Simply putting in your destination with the words "cheap car hire" can yield some promising results. For example, if you're visiting Gold Coast simply Google "cheap car hire gold coast" and you'll be met with hundreds of results.
5. Think twice about getting insurance
It might sound counterintuitive to skip out on the rental car insurance if you'll be driving a lot during your vacation. Ignore all of the ways that the car rental companies try to scare you into buying insurance and start looking at how you're already covered. Some travel credit cards offer their users insurance while renting vehicles abroad. Also, your car insurance back home might even cover driving abroad. Check your agreements or call an agent to be sure.
6. Skip the upgrades
All you need is a car to get you from point A to point B. Don't give up your amazing deal by opting for all of the additional upgrades offered by the rental company. After selecting your base fare, you'll be met with a litany of optional upgrades. Everything from a GPS system and satellite radio to toll passes and interior bonuses will be a potential upgrade. Skip all of these in order to retain the initial, affordable rate.
7. Don't pick up your rental car at the airport
Most people don't think twice about picking up their car hire at the airport. Unfortunately, many rental companies charge a convenience fee for this option. You're better off spending a little money to get into the city via public transportation or ridesharing app in order to avoid this fee. It's typically cheaper to pick up your car closer to the city.
8. Fill the tank before returning the car
Returning your rental car with just a drop left in the tank sounds like a good idea. You're able to complete your trip without having to spend extra to fill the tank up with fuel that you won't use. However, that extra $40 is definitely going to be worth it since many rental companies charge exorbitant refueling fees for cars that are returned with an empty tank.