When making retirement plans, one of the most critical decisions will involve the place you will be living. You may decide to live alone or in a retirement home. Whichever one you choose should satisfy your interest.
Now, moving to a home like Seasons Retirement allows you to enjoy several amenities and benefits at an affordable cost.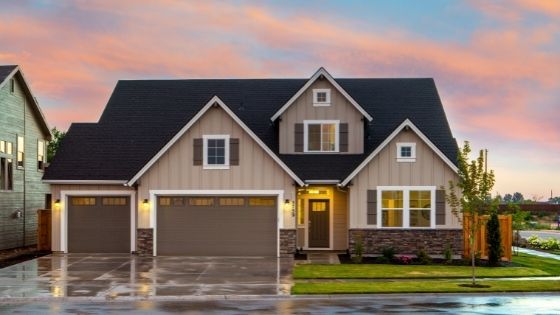 But, on the other hand, living alone also has its advantages and costs. Before reaching a decision after you have retired, you should check the cost of living alone or in a retirement home on this page.
Let's dive in and compare the cost of living in a retirement home or living alone.
Retirement Home: Cost of Living
There's no particular rule regarding the amount of money needed to pay to live in a retirement home. The cost of living in a retirement home depends on various factors, such as:
Amenities that are accessible.
Type of housing being provided.
The geographical location of the retirement home.
Service charges like monthly fees, entrance fees, or both.
What the fees cover in terms of utilities, housing, and other services.
It is pertinent to note that the higher the services and amenities provided, the higher you are likely to pay for a retirement home. Also, opting for a community with limited alternative home arrangements could most likely increase the cost of the home.
Retirement Homes: Entrance Fees
Most retirement homes require new residents to pay an entrance fee before moving in.
These fees are majorly used to make part-payment for the amenities and services (like health care) provided in the retirement home.
Generally, entrance fees are collected by continuing care retirement communities to provide for the regular care and upkeep of older adults.
For instance, as a new retiree, you may first move to the independent living segment of the community before transiting to the assisted living section and then to the nursing home as you grow older.
Depending on the amenities that have been put in place, the entrance fee costs an average of $3,000 per month and $400,000 annually.
This type of retirement home will take care of all your health needs as you grow older. However, you'll most likely have to pay monthly fees.
Therefore, the independent living option will need a larger financial commitment than other types of retirement communities.
In addition, depending on the contract terms, entrance fees may or may not be refundable. It is necessary to go through the content of the contract paper so you know if your entrance fee will be refundable and the time the refund will take place.
Retirement Home: Monthly Fees
Some retirement homes don't charge entrance fees but require residents to pay monthly fees. For supportive living retirement homes, the cost of living in Edmonton is estimated to be around $3,900 per month.
Notwithstanding, you could pay less depending on the type of retirement community you opt for.
Therefore, before finalizing your decision on where to move to after retirement, plan your budget and ensure it fits the cost of the home.
Note that it is not advisable to take loans from a personal retirement account as you'll end up accruing tax penalties. If you're not financially buoyant, the best you can do is to take out some money from your savings account or a taxable brokerage account to cover the cost.
Taking money from your account may affect your tax liability, so you'll need to talk to an expert tax officer about the implications of using that money to pay for a retirement home. More so, you can sell off your current home to pay for the retirement home you'll be relocating to.
Living Alone: Cost of Living
If you're still contemplating whether to live alone or move to a retirement home, the best way to reach a decision is to compare the two options.
Research shows that older adults living alone spend over $72,515 yearly. The cost covers food, household expenses, housing, and others.
For instance, the average cost of living in Edmonton in a one bedroom flat is $1,187.43 before rent, and the Alberta cost of living for a single person is between $1,255 and $1,505.
Undoubtedly, staying alone sparks some old memories and increases familiarization, but ageing comes with financial and physical restraints. For example, taking care of a home and its surroundings often requires physical work.
Living Alone: Monthly Costs
Older adults who choose to live alone in their homes take care of the following costs every month:
1. Mortgage or Rent
The average mortgage payment in Canada is about $1,861 per month. For rent, the median rate for a one-bedroom flat is about $955.
2. Home Insurance:
Home insurance costs $960 yearly on average, while the renter's insurance cost is between $21 to $26 per month.
3. Utilities
The monthly cost of utilities depends on the home's location and the time lived. The utilities include water, electricity costs, gas costs, and more.
Living Alone: Cost of In-Home Care
Even though in-home care allows older adults to remain in familiar surroundings, it's costly. Before opting for in-home care, you'll have to consider the cost of medical and standard living at-home expenses.
The cost of hiring a home health care provider for 8 hours a day will be over $4,000 monthly. For older adults who require hourly part-time care, the cost ranges from $29 to $35.
When comparing the cost of living in Alberta in a retirement home and living alone, in-home care is more expensive and costs more in just a month. This estimation depends on health, location, size of the house, and more.
For instance, the home care costs in Alberta range between $15 and $75 an hour, depending on your type and level of care.
Depending on your financial capacity, opting for in-home care may or may not be feasible for everyone.
It's a Wrap
Retirement sends off a feeling of excitement and fun. It is a period when you get to catch up with friends and family.
While some older adults prefer to remain in their homes during this period, others may favour a move to good retirement homes like Seasons Retirement.
That said, you should get to know the cost of living in Edmonton, and other cities in Canada, either when staying alone or in retirement homes.
Then, you can go ahead to compare the different costs to decide which one offers the best combination of price and lifestyle for your retirement budget.