Between the harsh winter and hot summer, there's a weather of unpredictability. While spring is experienced in various parts of the world, it isn't a season on its own. It is, in fact, a transition from winter to summer where the weather changes drastically. Spring is the time when the snow melts and flowers bloom. This shift in the weather is rapid. You need to prepare yourself for the harsh weather and mens shell jackets can be your companion in that sense as you can wear them in rains or in chilling wind and even when it is snowing.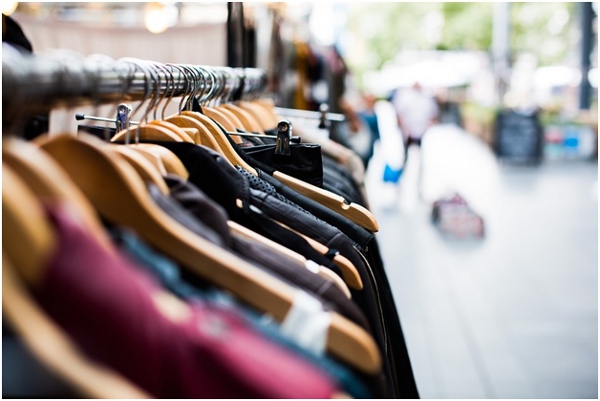 So how do you make sure you have the perfect jacket for every season this year? How will you accommodate your wardrobe with a jacket that's not only perfect for winter but also for that unpredictable period in the middle where the transition to summer is taking place?
Of course, every wardrobe needs a handful of different types of jackets. It is one clothing type that brings immense versatility to your outfit. Other than fulfilling its purpose of keeping you warm and covered, jackets can be the perfect accessory you need to complete your look.
So before we jump to the top five jackets you need this year, here are a few crucial points that you must take into account before buying one.
Fabric
You need to focus on both the internal and the face fabric. Just as the name suggests, face fabric is the top layer of the jacket. It is the first line of defense that keeps you protected from wet and cold.
In addition to style, you must also focus on the purpose of buying the jacket. If the winter is too harsh in your region, consider buying a jacket with a sturdy face fabric. Examining the face fabric is as important as paying attention to the overall quality of the jacket.
Cotton: Undoubtedly, cotton has proven itself to be the backbone of the fabric industry. And to your surprise, cotton has also been a popular choice for outerwear. This fabric is familiar, cheap and readily dyed and thus used across the global fashion industry. Duck canvas, denim, flannel, corduroy – are all common variation of cotton weaves. This year, it has made a more significant comeback in jackets and has become a must-have for your wardrobe.
Leather: This is the fabric that never gets old despite being the oldest fabric known to our kind. The leather is the most capable and reliable of all materials to keep you warm and protected in harsh weathers. However, that's not the only reason it is picked for. The leather is the most stylish, versatile clothing that gives out a very chic appearance to any outfit. A leather jacket is simply badass!
Nylon: Think of a winter parka. Now imagine a raincoat. The shiny, smooth fabric that doesn't let water soak in is nylon. Gone are the days when the spun plastic threads looked dull and boring. The changing trends and styles have made this element a stylish piece. It is breathable, comfortable, and has weather-proof properties that make it such a hit. The new styles in nylon outerwear were even showcased in Prada runways this year. Do you need any other reason to get your hands on one of these?
If you haven't bought a jacket recently, now could be the perfect time for this sound investment. Here are the top five jackets every wardrobe needs in 2018. Get ready for a little pep up!
1. The denim cropped jacket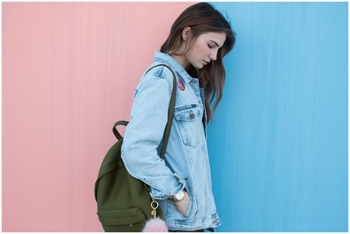 Your first impression of this one would be: "this is super cute!"
It's the perfect item on-trend that you can add to your wardrobe. Whether you pick a dark colored one or a lighter one, a denim jacket with a cropped cut is immensely stylish. The washed-hue is flattering and can give an edge to any feminine fit.
Look for something with additional detailing. For instance, a cozy faux fur in the cuffs or collar or any on-trend texture completed with bright colored threads.
Denim never goes out of fashion. Most importantly, it can be paired with different outfits. Put it on a long top paired with brightly colored pants or a plain top and a flower-patterned skirt. A chic denim cropped jacket is going to bring the best out of your appearance.
2. Sporty windbreaker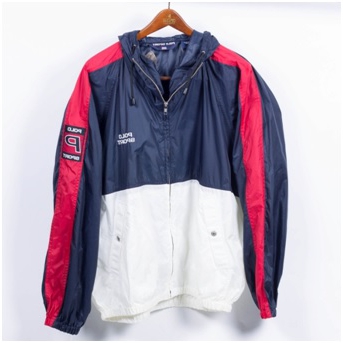 If you are only heading to the nearby grocery store or to enjoy a meal at a neighborhood burger joint, wearing a fancy velvet overcoat or your super-stylish black leather jacket can be a little too much. A sporty windbreaker is an excellent jacket style to match a light activity and mood.
The sporty look gives it an additional edge that's outstanding for on-trend styling. You can flaunt a clean and smart look by simply pairing up your windbreaker jacket with a plain top, a pair of dark blue skinny jeans, and white sneakers.
Windbreaker jackets are a stylish outfit in itself that gives out a very classy and sexy look even if you want to keep it low profile. This year, a windbreaker jacket will be a hit choice.
3. Leather jacket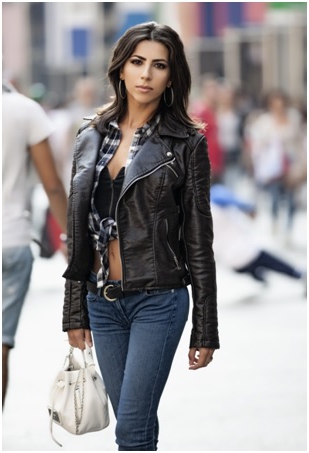 The list of 'best jackets' wouldn't be complete without the mention of a leather jacket. The black leather jacket – to be precise – needs no introduction. In fact, I will be surprised if you already don't own one. However, one's never enough.
With so many new styles, colors, cuts, and textures available today, it is indeed a great idea to invest in a few to keep your wardrobe updated and stylish.
The leather jacket is a style statement that would never run out of fashion. It can be paired up with different outfits to bring the best in about everything. Wear it with a summer dress or a pair of skinny jeans and pull off a casual look. Pair it up with a fancy cocktail dress, and it will change the entire dimension of your appearance.
A leather jacket is the most versatile of all. You can never go wrong with this one! Leatherskinshop has the variety you cannot ignore.
4. Silk bomber jacket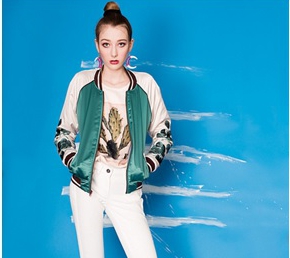 The ribbed hem and cuffs, defined neckline, and a front-zip closure – that's a silk bomber jacket for you! But today, these are available in a wide range of fits and styles, from standard lengths and sizes to tailor-made. Some even come with an extra hoodie.
The face fabric of this is usually silk or nylon, which gives out a very graceful appearance on its own. Throw your bomber jacket on over a sweatshirt, some comfortable trousers, and sneakers, and your casual look will not be casual anymore. A silk bomber jacket is a statement piece to own.
It is far more versatile than you think. Team it up neutrals and cut out a trendy look that will keep you going this season in style.
5. Parka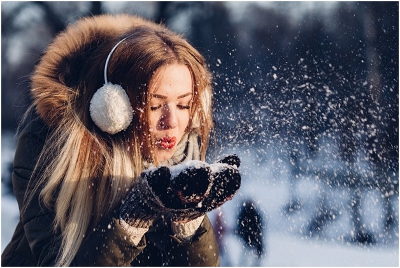 If you want to pull out a more stylish and elegant look, a parka is an excellent choice. It looks great with ankle boots, heels, flats, and even sneakers. There's no limit on how you can style this one. Also, there aren't any specifications about where you can wear these.
In fact, this is the most casual yet cool jacket style that you can wear to school, work, or any other event without losing your charm and grace. Style it with your casual clothing and upgrade your look instantly.
Get your parka jacket in a bright, bold color, and you can pull off a unique style statement. Some of the most favorite colors in parka jackets are black, yellow, blue, and red. To go fancier, combine with a belt and a printed scarf.
You can be as experimental with this one as you like. It never looks too overboard.
Wrap up
A great jacket for this year's wardrobe is all about style. However, it is also about doing your basics right. Make sure whatever you pick fulfills the purpose of keeping you warm and well-protected, and feels light, flexible, and durable.
Once you can tick all these boxes, go ahead and add a great piece to your wardrobe!