We all love the winter season. When the temperature falls, we take our coats from the closet. The great thing about winter wear is that it can be chic, but if you do not wear them appropriately, you will easily mess up the look while combining the layers when heading out with your day. However, we got you covered. We will provide you with the best womens winter outfit, which you can take inspiration from and choose the best outfit according to your desires.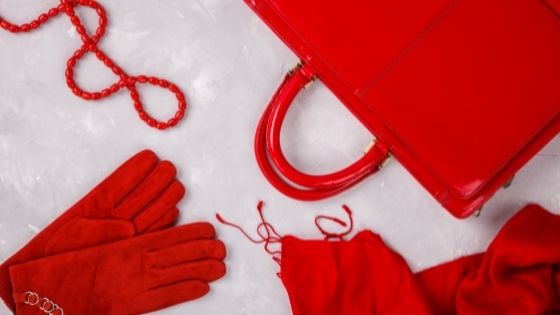 Trends indeed change with each passing year, but the good thing is that the basics will be the same. You will still have to go for the thick layers and warm shoes. Let us learn more about winter outfits for women.
Winter Colors
Color is one of the important factors which have a psychological effect on our mood and behavior. It helps to express who we are or the image of who we strive to be. Choosing the right color will provide you with a sense of warmth and comfort or rigidity and coolness. Because color is essential for the mood, it is also imperative in fashion.
During winters, it calls for warm colors. The colors that you choose during winters should have a warm sensation and coziness, which will help you to fight cold weather while looking good. Caramels, brown, purple, maroon are some of the colors that are well-suited for the winter season.
Now that we have the basics covered, let's dive into some of the best women's winter outfits that you can choose to look more fashionable.
Best Winter Clothing for Women
• Anorak
An anorak is a coat with a hoodie. It is waterproof and generally comes with drawstrings at the waist. These are perfect for severely cold days, especially when it snows or rains, and you will see that most of them come with high collars. They are also the best choice for you when you do not want to have too many layers of clothing.
• Cocoon Coat
Cocoon coats were highly popular during the 60s. The oval shape and dropped shoulder make it the best for the tomboyish look. These are loose-fitting along with voluminous sleeves, and the length of the coat goes slightly over the knees. It will be the best finish for layered clothing. They will also look best with sleek and neat lines. If you are sloppy on top, you should wear tight jeans or leggings.
• Blazer
A blazer is the type of jacket resembling a suit top. However, it is casual, and it is unnecessary to use it as part of any set. These are accessible in various materials and have several differences in the cuts. You should get the top quality of the material. Choosing womens outerwear from thecommense.com will provide you with the best quality of clothing.
• Biker Jacket
These are also popular as the motorcycle jacket, a simple leather jacket. The jacket's origin was made for the bikers, and these were made to represent the urban rebel look. You can pair the leather jacket either by going for a full black outfit or trying different colours, and they will look good without a doubt. When looking for a womens winter outfit, a leather jacket is one of the most preferred style options.
• Cardigans
These are similar to the sweaters but with the front open, and you can close them with buttons. These are the best option for the autumn days, but you can also wear them underneath the coat during winters. These will not go out of the trend, they are useful, and you can easily get them.
• Hoodies
Hoodies are usually made of thick cotton and the perfect choice for a casual look. The great thing about them is that they are warm and comfortable and you will get the most attractive look when you pair them with the biker jacket and a pair of tight jeans. Wearing a white hoodie with blue jeans will provide you with the best womens winter outfit. It is casual and looks great.
• Bomber Jacket
Bomber jackets are called flight jacket; it was initially for military pilots. And later on, it became a popular cool item and adapted the jacket for women. These are perfect for getting the bold and urban look, and you can pair them with trousers or skirts.
Conclusion
These are some of the best womens winter outfits that will help you make it through the winter while being fashionable. These clothing ideas will not go out of trend and will help you stand out when you wear them and go out in public.