Doesn't make any sense how much you love your Mac, it doesn't perform in the same way as it did so at the time when you purchased. After a few years of the purchase, our Mac machine or even a Windows PC lags in terms of proper working. However, it is quite usual, but by implementing the few tips and tricks you can be able to maintain the overall performance of the system. So, here we are presenting a few tips and tricks that help you out. Moreover, these tips and tricks also make your Mac experience a far smoother and magnifies every execution. Hence, let's begin the discussion without wasting a while.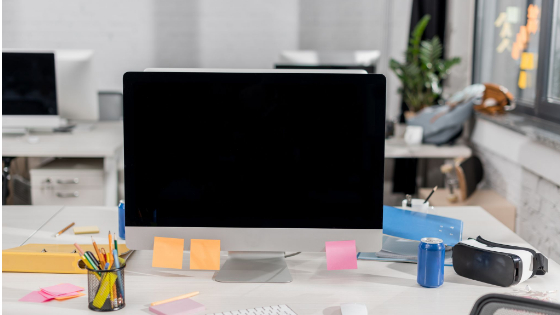 Skills are meant to enhance every activity and to give everything a unique format. So, here are few skills that can surely enhance your computing experience on Mac or even make your Mac way faster and accurate.
1. Try to Restart
It sounds too normal but yes before jumping to the other tips and tricks this one gets you a little bit close to your aim. Whenever, you find that your Mac machine is running extremely or a little bit slows down than usual then, first of all, restart your machine. As after restarting the machine you could get back the normal speed of your Mac. Because sometimes your machine either it is laptop or desktop just needs a better restart to speed up the machine. So, try to restart your Mac machine before going to test other tips and tricks.
2. Manage your Desktop
For many individuals, it is a complicated task to keep the desktop clean. But, this is the fact as well, that no person likes a messy desktop. Isn't so? Probably, yes so you have to develop a habit of keeping your desktop clean and way clear. This tip will surely boost a little performance pace of the Mac. Because in Macs every desktop element like a short window that has its own memory footstep accordingly. So, try to decrease the number of icons by keeping similar sort of programs or files into one folder and by removing the elements which are not of any use for you. Keep in mind to have a desktop clean and clear just to ensure an itty-bitty fast performance speed of the Mac machine.
3. Don't Store Duplicate Pictures
No doubt storage plays an important role in the computer's accurate performance. So, if you have filled storage space then your machine never ever run faster. And most of the storage are filled with dupe shots or duplicate pictures. These duplicate pictures make your machine lethargic and reducing the performance of the system as well. So, it is very crucial to free up a lot of storage space just to get back the speed of the system. You can do so by detecting and removing duplicate files from the system. Doing this task manually is quite daunting so you can use any trusted best free Mac cleaner software to do this task automatically and smoothly. So, fit the best cleaner software to revive the performance pace of the Mac.
4. Remove Useless Apps
Another crucial tip that can help you a lot in boosting the performance pace of the system is – delete all those apps which you don't use. Such sorts of apps are nothing but only trash that abruptly slows down the performance of your Mac machine. Due to the human tendency, when we have need of a particular app, we download it instantly but after the completion of the venture, we forget to delete that particular application. Thus, after accomplishing the feat that application becomes useless for us and taking a lot of storage space unnecessarily. This makes our machine slows and weak. Thus, it is an appreciable move to remove all the useless apps. This will boost the performance speed of the system and free up the storage space as well. Doing this task with much ease you can also use the best free app uninstaller for Mac. Try this now to accelerate the performance pace.
5. Stop running a lot of browser extensions and plugins
Your web browser can get messed up in the same manner as your Mac. It is very simple to install the extensions & plugins, and it is easy to forget that they are there too. Sometimes, by removing or uninstalling the extensions and plugins will also help you in boosting the performance level of the system. Therefore, if you have a habit add on too many extensions and plugins on the web browser then get rid of this habit as this habit of yours can snatches a bit speed of the performance. So, delete all the useless extensions from the web browser just to speed up the performance of your Mac machine.
6. Disable Programs
Your machine comes with some applications by default at the time when you bought it. Might be some of them are not useful for you so it's better to disable them. By disabling those useless programs you will free up a lot of space of your storage and also this will little bit boost the performance level. This trick surely enhances your computing experience too.
In sum, the above suggested tips and tricks will help you a lot in enhancing the performance speed of the system. Mac needs more consideration than windows to ensure the fastest ever performance or accurate outcomes as well. There is doubt that Mac is a bit tricky than Windows but it is also for sure that once you use Mac you will never ever look back. So, if you are facing problems with your Mac related to slow performance then this penned note could be your go-to guide.
Through this penned note, we've tried to educate you on how you can speed up the performance level of your Mac machine. Moreover, above suggested tips and tricks could also smoother your computer experience as well. Now, implement these above mentioned tips to enhance the performance level of your Mac, along with this, these above mentioned tips increase the productivity of your Mac as well. Try these tips now!