There are many makeup academies out there offering a lot of opportunities for those who like to pursue learning makeup artistry professionally and even for those who are just plainly interested to learn.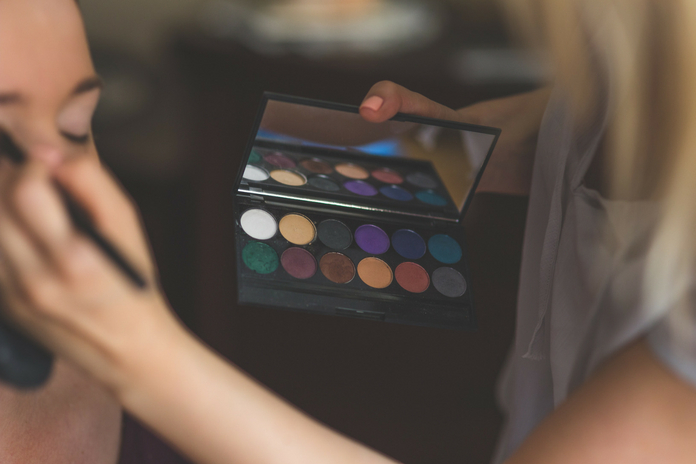 Among the many choices with probably almost a bit or just seemingly a bit of difference at first look, how'd you really know which one to enroll in?
Here are 9 important factors to remember when choosing the perfect makeup academy for you or for your loved ones interested in it!
#1 – IT'S OFFICIAL!
Before anything else, the most crucial thing to note when it comes to looking for a makeup academy for you to enroll in is its accreditation. It's must be legit and official! Of course, choose a licensed makeup academy with licensed mentors. If the academy isn't authorized, then how will your certificate come out after you take up the whole course? Probably problematic, and you will not be authorized as a professional makeup artist just as you want and need to. Those who put up their makeup academy unlicensed are illegal, so if you happen to enroll (intentionally or unintentionally) to such, you might also get in bigger trouble if you get in trouble using their materials or doing the hands-on/practical phases.
#2  – COUNTING YEARS
How long has it been since the makeup academy was established? It is very helpful to know the age of the academy. It's not bad to try the startup academies to know what they have to offer, and probably those who build such today are leaning more on the trendy styles and the look for this generation and the coming generations as they are and they will be very different from the previous generations. However, it offers you a great relief to know that a certain makeup academy has already been alive for so long now. You'd know that it's really a good kind of makeup academy because it wouldn't stand that long if they don't have good quality service making guests come back, more students enroll and more clients standing loyal still.
From their history, you'll learn about the services they've done, the big people they worked with, their breakthroughs and amazing triumphs including recognitions and awards. With a makeup academy standing long for years already, you'll be assured that it's nothing short of high quality.   
#3 – REVIEW IS RICH
You will know more of the kind of education and service the academy offers if you ask around from students or read reviews from their clients. Visit their site. Get reviews online. If possible, visit the academy itself. Know how students find it studying there, the teachers, the courses and everything else. Clients are also crucial basis because of course, they demand great quality.
If most reviews are not good, look for more information if you can still consider it. How they provide makeup services and products to their customers and clients reflect how they treat makeup artistry as a whole institution. If that is the case, then the students they mentor also adopt what they believe in and teach.
#4 – VAST KNOWLEDGE AND SKILL UPGRADE OFFERS
Be watchful because one makeup academy might only be good on the outside and on the promotion, but not inside. Take a look at the curriculum. Make sure that they teach different and several makeup artist courses and not only a few. You'll be wasting time in an incomplete offer instead of spending time learning somewhere where complete packages are offered, and there's a lot to choose from. Different aspects of makeup industry must be taught, including establishing a makeup-centered business and building your name. You must really be able to learn and improve a lot! Its aim must be to help aspiring professional artists to aspire that no more but to be great professional artists already after hard work and study!  
#5 – MENTORS ARE MENTORING
A good name of a makeup academy and the long years of its existence wouldn't be possible without the mentors working hard to teach and to share their talents and art. In high school and college, there are "lazy" teachers from whom students learn only a bit, and the rest is self study. Don't allow this to happen if you're choosing a makeup academy. Research about the mentors and artists in the makeup academy you're looking into, and see their credentials and what kind of educators they are.
Again, you can also ask students to know more about them. Even if the subject is really interesting, if the teacher doesn't help, it's still incomplete. Search and select an academy with authorized mentors with exceptional skills in the field and with kind hearts to impart their love for this kind of art.
#6 – CONNECTIONS YOU CAN CONNECT TO
Preparing yourself for what's next after graduating from the academy, you must also check if the academy has some businesses or companies they handle or are related to. They can be your connections.
If the academy has strong connections with great companies you'd like to work in and with, then, you might be given a greater chance than others to get accepted. It's wise to decide on a makeup academy that opens doors of good opportunities even after studying the artistry.
So where do you begin and end with?
If you're dreaming to become a professional makeup artist and to start and leave a great mark in the industry, getting into the best kinds of makeup academy is a big factor. There are lots of makeup academies out there, and some are not yet much known. Don't be afraid to search for them. Also consider those with affordable fees but high quality education. If you want to be an excellent professional makeup artist, begin and end with an excellent professional makeup academy.