When people talk about cruise ships, one of the first things that comes to mind is long sails across the ocean. What some people may not be knowing is that shore excursions are also part of a cruise ship's itinerary. Shore excursions also play a significant role in a cruise trip's entertainment.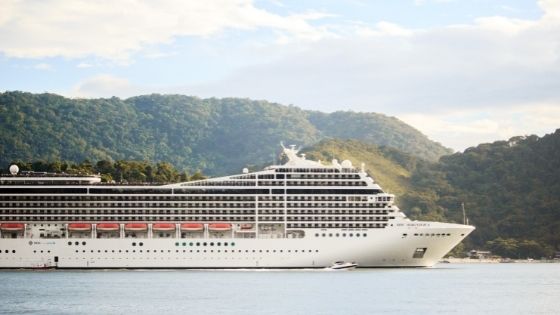 Luxury cruise ships have managed to up their ante when it comes to shoreline excursions. While all cruises prioritize giving their guests customized experiences, intimate excursions, and private tours, luxury cruises stand out.
They go the extra mile by offering things like complimentary ponchos on wet days and upgraded transport. Other high-end lines have free-select or unlimited shore tours.
Categories luxury and traditional cruise lines have
Luxury and conventional cruise lines have different tour categories to offer their guests. Some tours are targeting everyday tourists. This tourist is most likely interested in visiting the key attraction sites.
There are also tour categories for guests who are no strangers to the area as they have been there before. Such guests are usually looking for more exceptional views or sites related to their niche interest, such as wine tasting or cooking. Lastly, there's the active traveler who will be given more tour options.
There have also been concerns by some people that high-end lines do not have something available for people who'd like to sweat a little while on land. That is why you will now find that your Komodo island cruise shore excursion includes hiking, bike riding, scuba diving, and many other active excursions. Even so, chances are you won't see tours highly marketed to families because that isn't a market served by many high-end ships.
Will you have to pay extra for shore excursions?
Each cruise line comes with its own set of rules. That is why you have to look at the fine print to know if you will be charged extra for shore expeditions. Some cruises have liberal policies as far as shore excursions are concerned. You will have unlimited access to tours on such cruises, but you may have to pay extra fees if you want unique path sites.
Other cruises will give you a given number of complimentary excursions in each port. That way, guests will be able to see the cultural part of that region and the adventures it has to offer, such as zip-lining, etc. What's more, some cruises have after-dinner excursions to highlight the serenity, architecture, and arts of a given destination.
Signature sunset shore-side events
When you see such an event being advertised, make sure you are there. Signature evenings are used by cruise lines to reinforce their dedication to last stop immersion. Some are private concerts held by world-renowned musicians, while others are private parties held in exclusive locations. It all depends on the luxury line you settle for.
Tour goods, are they free or not?
In many cases, free tours are made of 'first looks' of a location. For example, you may be taken on a tour of that port's town or get to visit local artisan workshops. You may also visit their cathedral or museum or even be taken to the local winery for wine-tasting.
On the other hand, paid options may include activities like snorkeling, helicopter tour, and catamaran sail accompanied by picnics. Those looking for personalized tours like guides, drivers, and car rentals will definitely pay more.
As such, it is not easy to ascertain which tours are the "better' tours. It all depends on a person's interest and excursion needs. However, if you have been to a specific region, buying a shore excursion is a worthwhile expense as you'll get to experience the area from a fresh pair of eyes.
Conclusion
Shore excursions are a great way to see a region and to experience its culture. If the choices given to you are not appealing, you can always pay for better sights and tours.