If your application has even the slightest error, employers may push it to the bottom of the pile or perhaps throw it out totally. Your cover letter should emphasize your qualifications for the job and persuade the hiring manager to review your resume and get in touch with you for an interview.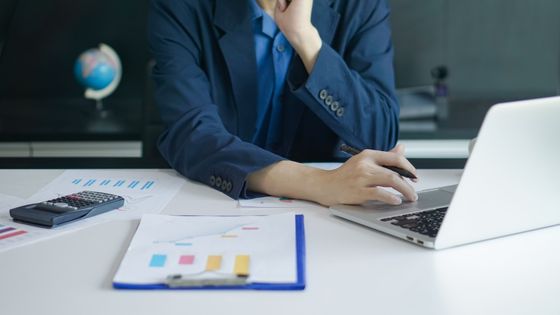 Following are the common mistakes you make while writing a cover letter:
1. Putting Too Much Emphasis on Yourself
The business you are applying for is hiring because they require a worker. It means they are most interested in what you can do for the business. While it's important to highlight your achievements, also consider how you might fill the gap that they now have.
Avoid boasting excessively about your accomplishments or abilities because it will appear juvenile. To achieve the goal, write with maturity. You can review a cover letter guide for some useful insights. Then, make your accomplishments known in style appropriate for the position's responsibilities.
2. Inadequate Research
You can get any information from the internet at present. Research the hiring manager's or recruiter's name, as well as the name of the business that is filling the position. Use this information to tailor your opening statement. By skipping this step, you are telling the reader that you don't care enough about the job to do your research.
Don't let this cover letter error cause them to exclude you from consideration. When you write a college application, you have to conduct proper research. Similarly, writing a cover letter requires you to come up with useful information.
3. Use of Incorrect Format
Your cover letter will be simpler to read for the recruiting manager if you use the appropriate format. While you want your cover letter to stand out, avoid being overly creative or wordy.
It's simpler for them to scan your letter and identify the most crucial information if you divide long paragraphs into manageable chunks of text. Utilizing visuals and color sparingly helps keep readers' attention on your primary topics.
4. Typing Mistakes
When competing against a large pool of applicants for one employment, even minor cover letter mistakes could be used to eliminate you from consideration. Today, we use spell-check and autocorrect too frequently to check our writing. Simple mistakes are easy to overlook, such as stating "higher" when you meant to say "hire."
Don't let these unimportant details destroy your employment prospects. Use the cover letter instructions properly. Read your resume in the end. Then review it again. Then give it to a trustworthy friend for final advice.
5. Speaking Excessively
Recruiters are usually pressed for time. They only want a brief overview of your personality. It can be beneficial to discuss interests or a pastime outside of work. But this is not what will land you the job, so focus instead on your relevant experience and exclude the section about your cupcake-baking prowess.
On the other hand, cover letters that are excessively brief (less than two paragraphs) can appear overly bare. Generally, while drafting a cover letter, attempt to occupy around three-quarters of an A4 page. You are not writing a student loan application that requires a few lines. Nor are you composing a lengthy essay. So, you must keep it in between the two when it comes to size.
6. Do Not Mention Your Salary Expectations
Unless the employer specifically requests it, your cover letter is not the appropriate place to mention your current income or salary expectations. Showcase your enthusiasm for the position in your cover letter.
It ought to demonstrate your aptitude and diligence. You may be more interested in the position's perks than in how you can help the business if you discuss compensation expectations too soon.
7. Avoid Restating Resume's Information
Your resume's information should be complemented and supported by the information in your cover letter. Writing the same thing over and over again loses its impact. Ensure to include information in your cover letter that the hiring manager cannot find in your CV without contradicting those statements.
Try to add interesting details and unusual information about your objectives. Your tone should reflect your enthusiasm for the work and the lessons it may teach.
8. Don't Write in an Overly Casual Style
Being too lighthearted, too intimate, or too casual could imply that you don't take your job seriously and are, thus, probably not the best candidate for the position. Using a conversational tone will frequently be appreciated, but if you do so, be sure to maintain your professionalism.
Avoid rambling excessively and resist the urge to act overly polite; a friendly tone is always better when it comes naturally. Stay focused on your main goal and omit unnecessary details.
9. Adhere to Rules
Reread the job description in its entirety for yourself as a favor to put the dos and don'ts of your cover letter into perspective. Some employers still value cover letters and will ask for them in their job descriptions, particularly in the healthcare, educational, and legal industries. Try to seek job search advice from authentic sources.
The employer will frequently need specific information in the cover letter. If you reject this request, the reader will conclude you lack attention to detail. It will show that you cannot follow even the most basic instructions. Therefore, it is important to consider the rules being provided by the organization.
Conclusion
You can better understand the tone and message you convey in your cover letter by reading it aloud. Follow the tips given above to create a flawless piece.