Myrtle Beach has become a favorite place for many 55 plus citizens and for all good reasons. It is one of the most conducive, convenient, and comfortable places to retire. Myrtle Beach has a lot of perks beneficial to everyone who wants to enjoy an active, post-career life; tax benefits, great weather, healthcare systems, fitness centers, nutritionists, food and drink, shopping, sports, arts and entertainment, beaches, parks, and recreation, but most especially senior living communities.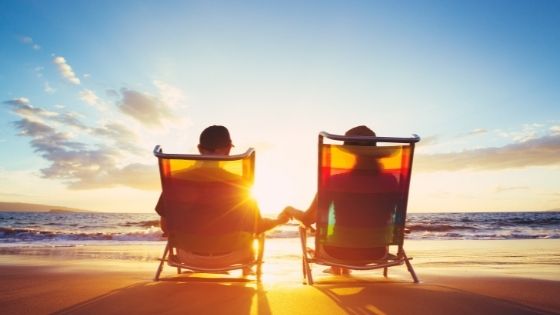 What are retirement communities?
Senior Living retirement communities are specially designed to improve the living conditions of adults, usually 55 plus. They're built with amenities that make day-to-day activities more accessible and create a feeling that they belong and a sense of community.
These 55 plus communities are usually independent living communities and for healthy adults to live a fun lifestyle with various activities like sports, educational, and also social activities with other people in the same age group.
Best independent living communities for 55plus
If you're looking to retire at myrtle beach, the communities 55plus citizens prefer include:
Brightwater
Woodlake village
Covenant towers
River Gate- little river
Shady Grove, Captain's Cove
Grand Dunes- Del Webb
Myrtle trace, Conway
Ocean Pines (formally Jensens)
Squirrel Ridge, Conway
Lakeside crossing
These communities are conveniently located in the best places, near restaurants, beaches, and out of the congested areas. Independent living is available for adults who prefer this, and for those that require assisted living and constant healthcare, that is also available. You can visit http://homeguidemyrtlebeach.com to check available listings.
Benefits of these independent retirement communities
Low Taxes plus a low cost of living: at South Carolina, the government has made life a lot easier for retirees, and it is one of the most tax-friendly states in the country. The state offers a $15,000 income reduction for retirees. This offer makes it possible for retirees to rely solely on their retirement funds and savings to enjoy a good standard of living and save while at it.
Asides from that, South Carolina also has one of the lowest property tax rates in the country of 0.57%. Also, senior citizens who have lived in the state for a year can benefit from homestead exceptions, while those who live in retirement communities can enjoy zero property tax rates. This is why when choosing where to retire, Myrtle Beach is one of the best places financially.
Easy access to quality healthcare: you don't have to worry if the healthcare provider is always available or reliable because top-rated quality healthcare is available to all residents here at Myrtle Beach. There are three exclusive health care systems located near the retirement communities. These healthcare systems are well developed and fully equipped for all situations.
Social and recreational activities: there are a lot of activities 55 plus citizens can indulge in, reading, swimming, golfing, enjoying art or nature, mingling with other residents, and being involved in the many events the city holds that help the older citizens to socialize and have fun.