Internet leased line is a fixed, dedicated bandwidth data connection. The line allows data-hungry businesses to make the most out of the high-quality, reliable internet connection with the assurance of high download and upload speed, resilience, and uptime.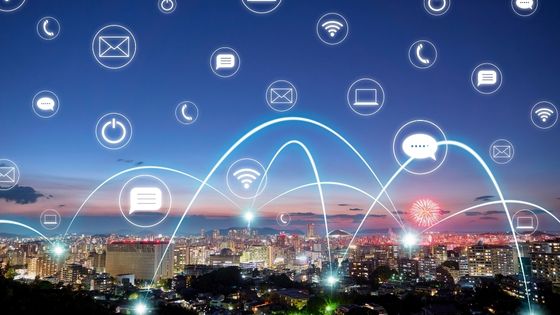 'Leased' is a connection rented by the ISP (Internet Service Provider), which is directed straight to a company. The straight direction of the internet connection from the service provider to the business results in no network interruption and a smooth internet connection even during peak times. Leased lines generally have the following distinctive characteristics –
Symmetrical
Leased lines are symmetrical in nature. This means their download and upload speeds are the same.
Uncontended
Leased lines have an uncontented connection. This means the connection is not shared with the other users.
Point to point
Leased lines connect 2 points together i.e., the ISP with the business location making them the best connection for businesses.
You must be familiar with the standard internet connection. At home, you usually use a standard internet connection. In this, all your devices are connected to a broadband plan that you choose as per your preference. Mostly, these plans have contended connections. In contended connection, the bandwidth is shared amongst various users in the area, which results in the connection slow-down during peak hours.
In the case of the dedicated internet leased line, the bandwidth you need is given to just you to access it. This means, your connection is not distracted even during peak times in the day. If you run a business, you will already be aware of the impact the slow internet network can have on your business. Thus, opting for a leased line can serve as a saviour if you do not want slow internet connections to hamper your business productivity.
Asymmetric vs symmetric
Besides being uncontended, leased lines even are symmetric in nature. This means their download and upload speeds are almost the same, unlike conventional asymmetrical broadband connections like ADSL (Asymmetric Digital Subscriber Line), wherein upload speeds are often reduced in favour of the high download speed.
Symmetrical connections are useful for contemporary businesses, who are progressively using cloud services that require reliable, fast upload and download speed.
Internet leased line options that businesses can opt for
Full Fibre also called Ethernet Access Direct or Fibre Ethernet
This is referred to as the big daddy of all internet connections. This is a superfast, direct connection, delivering a speed of as high as 1 gigabyte per second. This is the most reliable, fastest, and of course, the costliest.
Ethernet in the first mile also called the Ethernet broadband
This internet connection uses a customary copper network for delivering a connection to the business. Copper pairs are used by this connection to ensure a strong and resilient internet network. In case one copper set fails, the other is there to take control. While the speed is slightly lower than the fibre connection, this service is completely symmetrical and comes with a guarantee of a strong internet connection. This is a mid-price option; you can opt for.
Ending note
From the above, now it must be clear that opting for an internet leased connection for your business is the best. Thus, ensure to choose one of the best-leased line business internet plans for your enterprise. Opting for this network connection will add scalability, and flexibility to your business processes and enhance productivity owing to the uninterrupted internet connection. Note that all the advantages of internet leased lines are supported by SLA (service level agreement). This agreement implies that the internet service provider is liable to offer what is promised in consideration of bandwidth, speed, and other factors to your business.