Condominiums provide a level of convenience for their owners and tenants. It is one of the rising stars when it comes to popularity in the real estate industry. There are several advantages of a condo unit that can fit anyone's lifestyle and personality. One reason why people choose condo is the fact that it has less maintenance. You receive the same amount of space and comfort as a house, minus the yard work. It is very easy to clean and there are some property developers that take care of garbage and window cleaning. This is very convenient especially for those who are busy.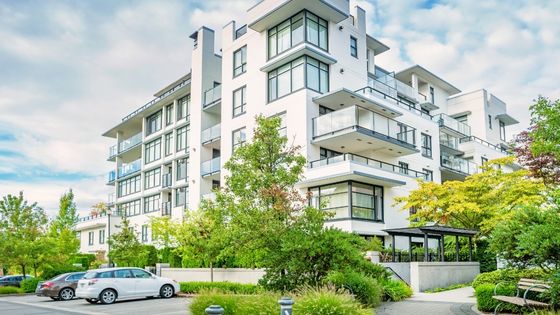 Moreover, condos, being highly urbanized buildings, are usually erected in cities, which means they're closer to many different amenities, including schools, hospitals, groceries, and workplaces. However, remember that city condos are much more expensive compared to those that are in the outskirts of the urban area. There are in a strategic area that makes it a viable choice for those who like to be in the city or near their work. Many career people often choose condo for its location.
Whether you're a single young professional, a couple, or a family, a condo investment is always a good choice.
However, there isn't a rule book to determine what type of condominium is best suited for you. Condos are not created equally. They are different in terms of height, amenities, facilities, dues and more. The most obvious difference of condo development is the height. There are some people who prefer a short building rather than a tall building. Most units go up mid-rise or high-rise, but depending on your preference, each can have its pros and cons. We break down both types in this article to help you grasp what type of condo is ideal for you.
Why Mid-rise Condos?
They are typically set back from busy streets and offer a lot of privacy. Privacy in terms of the number of people living on it. Less floors means less doors.
They most likely can accommodate your needs if you're looking for amenities like pools and gyms. Mid-rise buildings are often complete depending on the features like gym, parking, and convenience stores.
Mid-rise condos are usually only three to six stories tall with an outdoor entry or exit to a central courtyard or garden. There are some with great architectural design that includes a small space outside like a balcony or a mini garden.
You get more space than an apartment while still being close to everything in town. There are some with more space option.
Unlike apartments which require tenants to pay a monthly fee for maintenance and upkeep, condos only require an annual fee for security, utilities, association fees, etc. This allows homeowners to save money.
With fewer people living on each floor, there's less wear and tear on shared facilities like hallways and elevators, so less maintenance is needed.
Mid-rise condos have a more intimate feel since fewer people live in them; therefore, there are also fewer noises and less traffic in and around the building.
Mid-rise condos may be less expensive than high-rise units, making them an excellent option for first-time buyers or people on a budget.
Why High-rise Condos?
The main advantage of a high-rise is that you get all the amenities of a luxury apartment. High rise condos often have a penthouse that is chosen by the richest in town.
Many high-rises have fully equipped gyms, pools, spas, yoga studios, etc. It has elevators so easy accessibility to the ground floor.
There are often common areas like lounges where residents can socialize or relax with friends or family, making it ideal for any company. It often has pool with paradise theme.
It's close to everything. Most people walk to their neighborhood's grocery stores, restaurants, and other businesses.
High-rise condos tend to have fewer neighbors and more space between buildings, so they offer a lot more privacy. This is dependent on the location.
Living in such a tight-knit community has its own benefits. Neighbors tend to look out for one another and help each other when needed. There are some that organized groups that give support.
Condos are smaller than houses, so they're often more affordable than single-family homes. You can also get them on mortgage.
High-rise condos are usually located near major subway stations or bus routes, making it easy for residents to get around using public transit. Therefore it is the best choice for young professionals.
Management personnel or building staff take care of everything, such as cleaning services or maintenance work like fixing faulty electrical appliances. This means less work for you, so you can focus on other things like growing your business or taking care of your family. People love this advantage rather than buying a house that is prone to wear and tear. Houses need maintenance. Condos are good choice for those who want to avoid the hassle.
Always Weigh Your Options
There are different advantages to consider when buying a mid-rise or high-rise condominium. Moreover, regardless of your decision, it will help a great deal to know more about the type of condo you're looking at before committing. It is also best to determine your personality and the number of people who live in it. If you are just starting, this is the best option. For small families with young children, a condo unit is very suitable.
The best way to find out which type of condominium will suit you is to weigh your options and inspect the property before buying. Don't be afraid to discuss the pros and cons with friends or family. You may be surprised at how many educated opinions you receive. The more information you have about a particular condo, the better your chance of buying a unit that will fully satisfy your needs, both now and in the future.