In the world of digitization, business is not limited by geographical boundaries. You can run an online business, get involved in affiliate programs of international brands, and target the customers of any country without being physically present there. Yes, you heard that right. Globalization and digitization of the world enable businesses to operate in emerging markets without being worried about high upfront investment.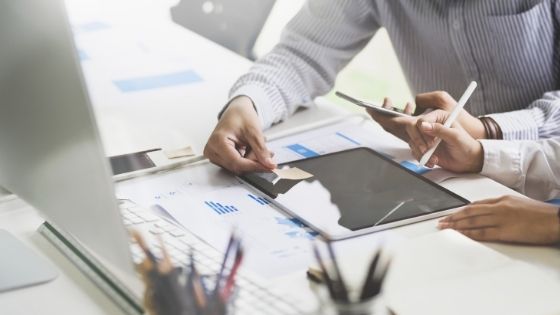 These two factors have made the remote markets easily accessible. One such remote market is South Africa. One of the most buzzing markets across the globe, South Africa has everything that a business might ask for to grow in size. Friendly business policies, responsive clientele, and high GDP growth are some of the reasons that lure businesses to set up their branches here. Some of its major revenue-generating locations are Cape Town (+27 21), Johannesburg (+27 10), Pretoria (+27 12), Durban (+27 31), and Port Elizabeth (+27 41).
Can you start a business in South Africa with a low-cost investment?
Though the conditions seem favorable to start a business in South Africa, high upfront investment often acts as a stumbling block while moving forth. However, you can eliminate it at various levels only if you have one tool. That one tool is a South Africa Virtual phone number. Without digging a hole in your pocket, this one tool can help you reduce communication system set-up cost, call-incurring cost, infrastructure build-up cost, and business marketing cost.
How virtual phone numbers do it all?
The virtual phone number is one of the most preferred business phone numbers by all the market leaders who want to keep the investment low and attain high ROI. In this type of communication system, calls are first converted into data packets and then transmitted over an internet connection. As it eliminates the need for copper wire set-up, it comes with very little set-up and maintenance costing.
Also, being an online phone number, it uses internet connections to make/receive calls. It is far more cost-effective than making calls using a copper-wire telecom system. The aid of this tool is not limited to making calls. It can also enable a business to set-up a unified communication system that can answer the voicemails, send e-mails & SMS to clients, and arrange video conferencing. This simply indicates that by using this single tool, you can communicate with your customers by every possible means.
Customers in South Africa prefer calling a local business phone number rather than an international phone number.
With the best South Africa virtual phone number, you can get a local phone number, direct the calls to any of the phone numbers located at your home location, and set your customers free from hefty international calling costs while keeping your virtual presence in the local area.
What makes it a must-have tool?
Well, there are various reasons behind why South Africa Virtual Phone Number should be in your kit, at the moment you think to step in the South African market. Low investment, fewer calls incurring costing, easy maintenance, and instant operations are some of the basic ones. What makes it superior to regular landline-based telecommunication system is its lack of features. Some of the features are so useful and power-packed that they make international communication everyone's cup of tea.
The heart winner – Global call forwarding
Global call forwarding is one of the most famed features of a virtual phone number. By using this feature, businesses can easily forward calls of a particular number to any other phone number. For example, if your client located in Cape Town (+27 21) and you are operating your business from the US using an online phone number then this feature will forward the client's call on your local phone number without any added cost.
The second winner – Find Me/ Follow Me
So, you are in the early stage of establishing a business in South Africa and have to travel a lot for investors' meetings, client meetings, and so on. Being glued to the office desk is not possible for you. But, what if any of your business associate or possible customer calls you in your absence? Can you afford to miss the call?
No, of course not!
To eliminate this possibility by 100%, virtual phone numbers offer you the 'Find Me'/ 'Follow Me' feature. This feature allows you to transfer the calls of your office number or main business line to any other phone number which is accessible for you. With this feature, you never miss a call and grab every single business opportunity.
Reaching to the niche markets is now easy, quick, and time-bound only if you buy an online phone number from a trusted source. This one tool makes your global transition a cakewalk in every respect. So, don't limit your business because of high international calling rates and geographical boundaries. Unveil various hidden business opportunities and grow exponentially.